How to Travel the World
By: Lindsay Hogg
Get some guts and motivation
The hardest part of traveling the world is deciding you are actually going to do it. Stop sitting at your desk dreaming about it and telling everyone you want to do it. Plan the day you are going to leave and put it in stone by handing in your resignation and booking your first flight out. It is not as scary as it seems. Even if you do enjoy your job, it won't disappear when you leave. The world will NOT end if you quit your job. I promise! You can find another one when you get back. Talking about travel does not make it happen; planing to travel the world does. If you need some inspiration read the book Vagabonding by Ralph Potts – an on the road staple for long term travellers. Anyone can travel the world, you just need a little push sometimes.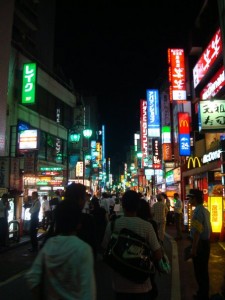 Save up
Traveling the world does not cost as much money as you think it does. You can live off $10 USD a day in Thailand if you had too. Learn how to travel on a budget, there are tons of travel bloggers on the web who can provide you with valuable information on how to cut costs on just about everything from flights to food. Figure out where you want to go and plan out your costs. It is wise to spend longer in cities that are cheaper.
Stop spending your money on 'stuff' you don't actually need and start selling off the stuff that you already bought and never use. I made roughly $1000 selling things in my apartment that I felt were no longer necessities in my life. It's hard to let go of things sometimes, especially when people offer you ridiculously low prices for good quality material goods, but you will feel better once you do.
Work if you have too
Don't have enough money saved up? You can still take off for your travels and work along the way. Teaching English is the most common job abroad. Bring any documentation that could help you, such as a copy of your degree, resume and any other certificates (ESL in particular), do a little research and see what your options are. If you only want to work for a short period of time, or if you do not have any credentials, it will be easier to find a job when you are there. If you apply before you leave, they will usually ask you sign a 6month-1year contract. You can also look into working in Australia, the Antarctic or on a cruise ship through the Caribbean.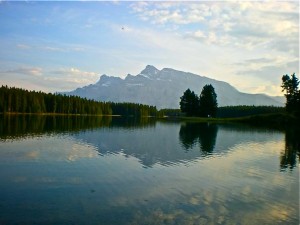 Don't get overwhelmed
You don't need to know everything at once. It is a lot of planning, but much of it can be done on the road. Know the basics before you leave, but travelling is a learning experience. Be most cautious with your budget and safety. Everything you need to know is online, don't spend tons of money buying guidebooks (you will rarely open them, they take up space and can be heavy to carry around).
To read more check out The Traveller World Guide