By: Maria Climent Huguet
Maria Climent is a 26-year-old Catalan lady. After studying translation, she decided her life was odd enough to became a humor scriptwriter and by default, a blogger. This is how she's now a mother of no one and a better person. She also likes to cook!
When I lived in Madrid for one year, the most bizarre things that happened to me. And I can only share certain stories with you, there will have to be a certain degree of censorship. Then you can decide if you would like to experience living in one of the apartments in Madrid.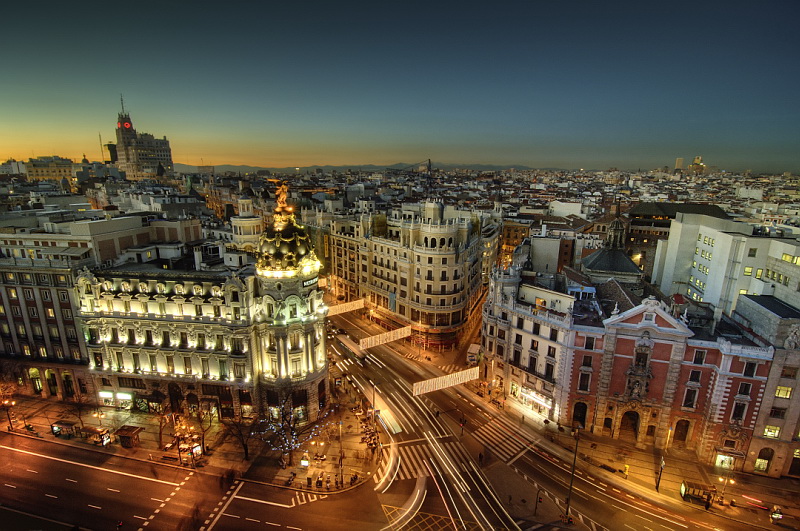 1. The very first day I arrived I ended up surrounded by a circle of people who watched in awe as the bouncer of a disco named El perro de la parte de atrás del coche (which means something like 'The dog at the backside of the car') and a local tenor who was performing at one of theatres, serenaded me with a West Side story song.
2. A guy I met while trying to find a place to live in one of the Madrid apartments invited me to what he called a "freak event". I didn't have any other info, but I didn't have any other friends yet either, so I went. An hour later I was in a bar with a group of about ten people (who were on average 20 years older than me) eating a Spanish omelette, drinking wine and singing traditional Galician songs. Leading the pack was a man who referred to himself as Galín de Galicia. He gave me a cd, and don't ask me how, but he managed to get my phone number and call me two years after that encounter to invite me to dinner (which I respectfully refused).
I am not sure why this always happens to me, maybe because I was alone, or too thin at that time…but whenever I entered a typical Madrid bar, the waiter asked me: "Have you eaten?" Although it's normal in Madrid to be given a free tapa along with a drink at bars, they used to ask me what I wanted to eat for free and usually gave me a large portion. Free food is always good!
After having moved 4 times within two months I finally found where I wanted to live. I rented a cute and tiny beamed attic in Malasaña district where I could not even stand up straight because of the low ceiling and I had to shower sitting on a stool. As a consequence, I had to have my bed as low as possible with the mattress solely on the lath floor, which made it quite cold. I ended up getting a small heater which I turned off right before falling asleep every night, but one winter night I fell asleep before I could turn it off and I paranormally woke up with my ankle bracelet burned into my skin. I had to go to the doctor for two consecutive months because of my 2-degree burns. I still have a "souvenir" on my ankle from it.
I could carry on with anecdotes, but it's best you explore this city's adventure possibilities yourself. If you let loose and go with an open mind, Madrid can be extremely fun.