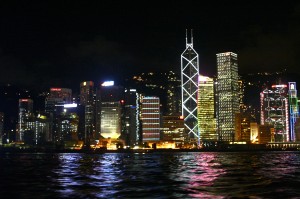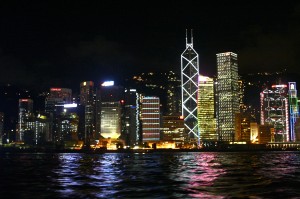 Hong Kong is eclectic, stylish, fast-paced and modern. A bustling tourist scene, glamorous restaurants, a magnificent sky line, tranquil botanical gardens, traditional Chinese culture and neon signs aplenty, Hong Kong has it all. Owing much to its diverse past, it is deservedly high up on the list of the top destinations in the world. Spend a flying visit or lose yourself in the glitz, grime and narrow alleyways, either way your senses will be enticed and you'll be left wanting more.
Hong Kong is in fact a collection of 262 islands which are divided into four main areas: Hong Kong Island, Kowloon, the New Territories (located on the peninsula attached to China's mainland) and the Outlying Islands.
Kowloon
Most travellers stay at the Southern end of Kowloon in a neighbourhood called Tsim Sha Tsui which is bustling and busy at all times of the day and night. Here you'll find numerous options for accommodation ranging from top of the range to budget backpacker. Nathan Road is where most of your shopping will be done with a variety of high end shops, but also the odd simple market. You'll find it difficult not to be lured by the cheap electronics on offer in Hong Kong and there's certainly a deal to be found here. However, make sure you're fully aware of the exchange rates and the prices back home. Not all deals are as good as they first appear.
Orientation
Hong Kong is fairly easy to get around especially if you're spending most of your time in and around Nathan Road. Due to its past as a British colony English is widely spoken and, most importantly, printed on the street signs. If you're venturing a little further – as we recommend you should do – the metro is a simple and easy way to get around. In the predominantly Chinese areas there are less English signs, but don't be put off. Relax and spend some time in traditional Chinese restaurants and cafes – the dim sum is not to be missed!
A trip across the harbour is one of the best ways to marvel at the breathtaking skyline, and the Star Ferry is a cheap and well-known option for this.
What to see and do
There is so much to see and do in Hong Kong, coming up with a definitive list is a challenge, but here are a couple of ideas:
• Riding the tram to the top of Victoria Peak on Hong Kong Island is a wonderful experience just before sunset – here you'll be provided with the most stunning of views as the city lights begin to glow
• Visiting the Big Buddha on Lantau Island – the cable car journey over the misty mountains is a real delight, but nothing will prepare you for the 268 step climb to the 34 metre tall Buddha