It's pretty safe to say this world houses some incredible things – so many so that it can be a bit overwhelming to try and see them all. Indeed, where do you even start? From great food to amazing sights, nature to human created, festivals to absolutely solitude – there is literally something out there for everyone across all corners of the globe. To try and say what the best is or what you have to do before you die would be an exercise in futility.
So we're not even going to try.
Instead, take a look at this sampling of greatness from across the world covering a variety of topics. Use this as inspiration for your own ideas, but most importantly – just get out there and see what the world has to offer!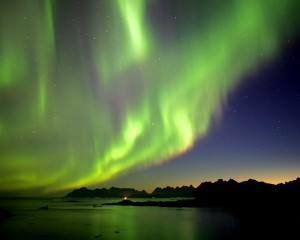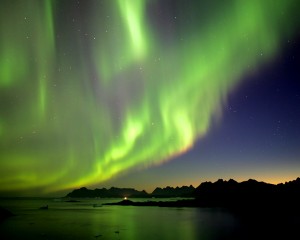 Northern Lights
Of all the things to see, the Northern Lights are the least predictable but maybe that's what makes them so incredible. Dancing across the heavens on clear nights in the northernmost points on the globe, these magnetic auroras are magical regardless of how many times you see them. Visit the Northern Lights with Hurtigruten if you get a chance, experiencing the breathtaking scenery of Scandinavia at the same time.
Drive to Milford Sound
The four plus hour round trip drive from Te Anau to Milford Sound in New Zealand's South Island is the definition of what a great road trip is all about (but really, the whole island is like that too!). Take in the rugged scenery as you wind and bend over, around and through mountains, down to the water and iconic Mitre Peak.
Hachiko Crossing
Sometimes an incredible experience can be had simply by standing amongst thousands of other people. If you get the chance to visit Tokyo, be sure to head to Shibuya and check out one of the busiest places on Earth, complete with flashing lights and a real pulse on the heart of the city.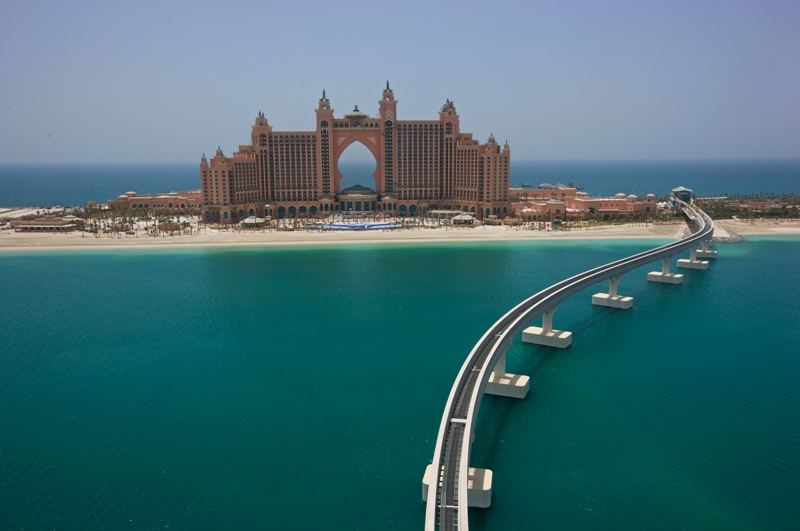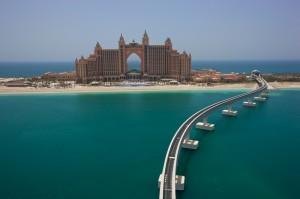 Dubai
If you're after decadence and pampering all in the same place, look no further than the famous desert of Dubai. A great place to stay would have to be the Atlantis the Palm hotel, with its famous arches – an architectural wonder that has to be checked out.
La Tomatina 
Being silly is one of the best ways to spend your time, so what could be better than a giant tomato fight? Head to the Spanish town of Bunol on the last Wednesday in August and bring some clothes you don't mind getting dirty. Join in with people from around the world in all the craziness and be prepared for a roaring good time!