West Cork is a stunning area of Ireland that has the benefit of beautiful coastline and a varied inland landscape dotted with woods and valleys. Here you have the best opportunity to undertake outdoor activities such as sailing, surfing and kayaking.
And its culture is just as thriving as the scenery. Explore farmers' markets, myriad festivals and sub-tropical gardens. West Cork has something to suit every taste, so book car hire from Cork Airport and make the most of this amazing part of the world.
The best way to maximise your time is to hire a car so that you can head off to these exciting places at will and remain flexible. So start planning your trip now!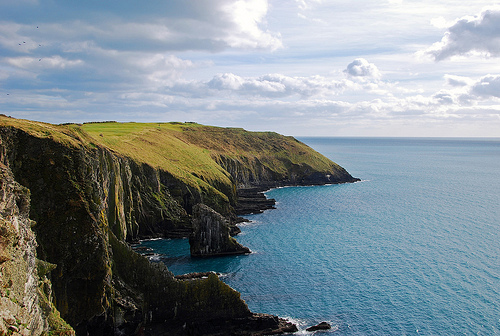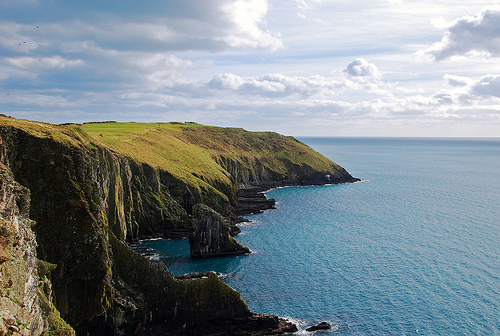 The coast
Enjoy the inlets, coves and beaches of West Cork for a romantic stroll, a day relaxing or to partake in sporting activities. We recommend Inchydoney, The Warren and Owenahincha beaches as they are all accredited by Blue Flag, meaning they maintain high standards.
Alternatively spend the day messing around on boats and visit some of the many islands off West Cork's coast. Explore the cultural heritage of Bere Island, which is located in Bantry Bay, or head to Sherkin Island – a favourite of artists, musicians and ecologists.
Food culture
The abundant nature of West Cork means that local produce is both plentiful and of a high standard. There are a number of award winning restaurants in the area, but also seasonal farmers' markets and food festivals.
Head to Rosscarbery on a Saturday morning to purchase locally grown vegetables and homemade sweet treats at the weekly market. Alternatively there is the country market at Schull on a Sunday between 10am and 2pm where everything from food to plants can be obtained.
The oldest food festival in Ireland can be found in West Cork, so add the 37th Kinsale Gourment Festival to your itinerary if you happen to be driving around the area in October. This year's event will run from the 11th to 13th.
If your trip has been timed slightly earlier then you may catch the Macroom Food Festival towards the end of September. There artisan food and drink will be served up alongside cooking demonstrations and live entertainment.
Gardens
For those of you who love nothing more than wandering around a garden on your holidays then West Cork has plenty to choose from. Head to Glengarriff where you will not only find the exotic Bamboo Park, but also the Ewe Sculpture Garden.
With just a short drive between the two, that is your entire day's entertainment sorted. As well as 30 different varieties of bamboo, the former garden is also home to palms and various other tropical plants. Meanwhile art is combined with nature at the latter garden, offering an interactive experience.
Ancient sites
History buffs will not be able to resist driving on beyond Cape Clear to see the ruined castles and forts situated there. There's O'Donovan's Castle, Macroom Castle and Charles Fort to sate their appetite.
Such a variety of sights, events and attractions on offer means that no-one will get bored on a trip to West Cork. In fact it is safe to say that you may have to make more than one trip in order to do everything.