I could describe the weather in Kenya as somewhat temperamental. The time I spent there consisted of an array of weather conditions. None too extreme I assure you! However, I can safely say that the weather man must have been experiencing a touch of mid-life crisis syndrome. Yet due to the effects of Global Warming and climatic change, what country isn't affected by volatile weather conditions these days? Nevertheless, it's always best to be prepared and ready to face any eventuality. Hence why, it's best to vary your holiday shop. For every fashionable garment you splash out on, try and match that amount when you invest in a lightweight rain jacket. Yes ladies, visiting Millets wasn't a particularly enjoyable experience, neither was sporting the jacket itself, however, it kept me dry comfortable and my boyfriend even thought I looked ravishing in a vision of pink waterproofs….as if. All jokes aside, whatever your destination and movements, lightweight waterproofs are a must, as are the cottons' and linens' you will need to wear underneath your fashionable gear.
Whilst I have begun on quite a negative topic and destructive tone, it's an exciting ascent from here on in. Cliché it may be, but whatever the Kenyan weather, there is an abundance of activities for you to enjoy during your trip. I even found the tempered monsoon winds and the refreshing rain showers a perfect cooling effect. This was certainly needed on eventful days, whilst we tried fitting in as much as possible.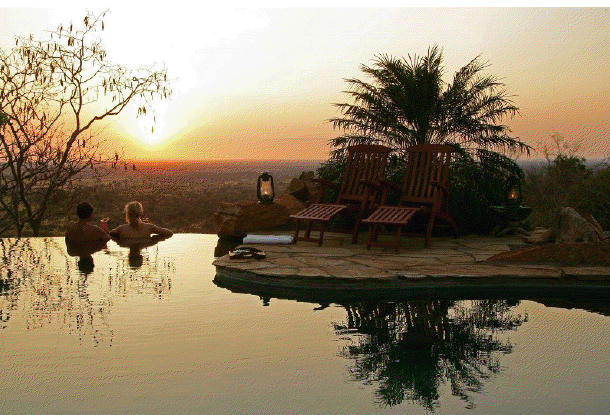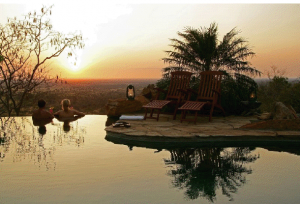 We found that balancing action with relaxation worked best! A scenic hike across the lowland plates, groves of acacia or temperate forests will certainly appeal to adrenaline junkies. Be prepared to admire…….and carefully dodge some of the world's most varied wildlife. The terrain is characterised with elephants, rhinoceros, giraffes, zebra, vultures, lions and other 'BIG' cats. The thrill of the experience transformed my outlook on nature and I've never felt so close to such beautiful creatures! However, if you don't feel like sharing your packed lunch with the panther lurking in the bushes next to where you're leisurely residing on a deserved break, then perhaps a safari would be better suited.
Sit back, relax and enjoy the rickety, yet electrifying ride across the beautiful and diverse landscape that is Kenya. With a myriad of animal, bird and plant life, traditional culture and warrior tribes illuminating the vast terrain, you can take in the panoramic and breath-taking views without having to lift a finger. You can even jump off the truck and participate in community traditions. The Kenyan locals love to party and may even invite you to dance along to 'benga' or take a bite of local cuisine, called Ugali. The cornmeal mush was not as tasty as other African alternatives, but the warmth and welcome shown by the Africans was enough to counteract that.
The balloon excursions in the Masai Mara are relaxing substitutions to more hands-on activities. Affordable and worthwhile, you can magically float over the savannah plains without the intrusion of vehicles and hoards of people all trying to do the same thing. The safari mystique is perpetuated by your ability to observe sunrise high or sunset above the plains. After landing, you are even treated to a champagne picnic to celebrate your journey!
Whether its elephant feeding, diving, touring the lakes, wild-life parks or lazy days spent relaxing on fine beaches you enjoy, Kenya will open your doors to a multitude of experiences. The sky's the limit and the weather will certainly help, not hinder your African holiday experience.