When it comes to spending holidays with your loved ones different people have different preferences. Some prefer to spend holidays lazily unwinding at a beach, while some prefer to go on an adventure expedition. If you are a nature person, a wildlife safari seems like a great way to make the most of your vacation time. Wildlife safari trips are more than just watching animals and birds in their natural habitat. These trips offer you an exhilarating and educational experience to understand nature around you and how everything on this planet is connected.
While you can plan these safari trips yourself it can take a lot of time to get the paperwork done and find the right accommodation and travel options. When you are running short of time, you can look for Naturetrek wildlife holidays that provide you with the convenience to enjoy the best time you can have with your family and loved ones.
If you have plans to go on a wildlife safari in 2023, these are the top 7 countries that you should choose.
Botswana
Everybody thinks of Kenya when they think of African safari, but times have changed. Today, Botswana is among the leading African countries that attract the most visitors for wildlife safari experiences. This country with open grasslands and desert landscapes has a lot more to offer than just wildlife experiences. Botswana's Okavango Delta is the world's largest inland delta that allows you to experience the magical sights and sounds of African wildlife.
In Botswana, apart from the Okavango Delta, you can enjoy wildlife experiences at the Chobe National Park, Moremi Game Reserve, and many private reserves like Linyanti, Selinda, Khwai and Kwando that are second to none. Botswana allows you to track and view Africa's Big 5 (elephant, buffalo, rhino, lion and leopard) along with hyena, wild dog, lechwe, and sitatunga sightings. You can go on mokoro excursions and boat cruises to explore Africa's aquatic life. When you are visiting Botswana you can quad bike on Makgadikgadi Pans. Botswana also offers a wide range of the finest safari camps and lodges based on different budgets.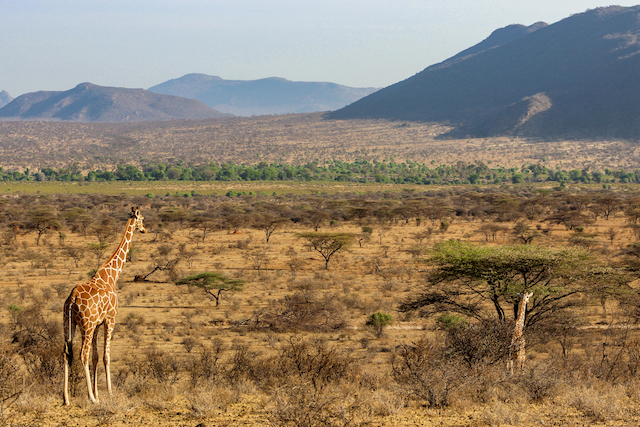 Kenya
It would be hard to keep aside Kenya when talking about the best countries for wildlife safari. Over the years, Kenya has remained one of the top destinations for nature lovers and for those who want to view some breathtaking game-viewing encounters. However, Kenya's biggest attraction is the natural migration cycle of the wildebeests known as – The Great Migration in the legendary Masai Mara region. This area is one of the finest wildlife destinations to experience some stunning wildlife landscapes and action. You can also get some great experiences at the Amboseli National Park. Apart from this, you can enjoy some encounters at Lake Nakuru in the Great Rift Valley, Mount Kenya National Park, Aberdares National Park and Laikipia Plateau. You can also go scuba diving and snorkeling and enjoy some luxury holiday experiences on Lamu Island and Manda Island.
South Africa
When it comes to wildlife experiences, South Africa is right on top among the best countries that offer so much more than just game-viewing experiences. South Africa offers a great combination to witness Africa's Big 5 to whales and enjoy some wine valleys and beyond. With outstanding national parks and conservation areas like the Kruger National Park, Pilanesberg National Park, Addo National Park and Madikwe Game Reserve and Phinda Game Reserve, South Africa can help you tick all the boxes in just a couple of days. You can also explore the Whale Coast and get some whale-watching experience that not many African countries can offer. The infrastructure and road network and commercial flight link are robust making it a perfect safari destination.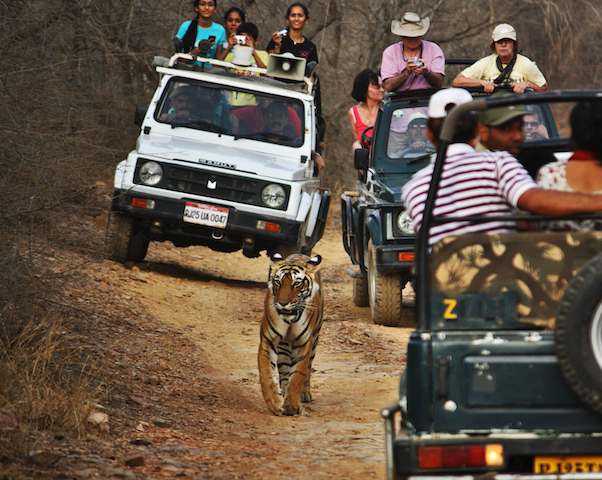 India
Outside Africa, India is one of the top countries that offer you some breathtaking landscapes and wildlife adventures that you shouldn't miss. Apart from exploring India's rich cultural heritage, you can head into some of the picturesque jungles and national parks where you can witness tigers, Asiatic lions, elephants, one-horned rhinos, deers, crocodiles, gaurs and many other animals and birds. India has the largest population of tigers in the world making it a perfect destination for those who want to go tiger spotting. For this, you can explore Bandhavgarh National Park, Ranthambore National Park, Jim Corbett National Park, Kanha National Park, Pench National Park, Andhari Tadoba National Park, Kaziranga National Park, Nagarhole National Park and Periyar National Park. You can always read some useful tips for first time travel to India to help you manage your safari holidays.
Tanzania
Tanzania's diversity of wildlife and stunning landscapes offer a deadly combination that is hard to overlook. If you are looking for safari destinations that can get you some insanely beautiful pictures you can pack your camera gear and head here. There is no shortage of national parks in Tanzania and therefore you can enjoy excellent safari experiences at the Serengeti National Park which is home to The Great Migration. Apart from Serengeti, you can also have some excellent safari tours at Ngorongoro Conservation Crater, Lake Manyara, Tarangire National Park, Selous Game Reserve, Ruaha National Park, Katavi National Park, Gombe Stream and Mahale Mountains National Parks.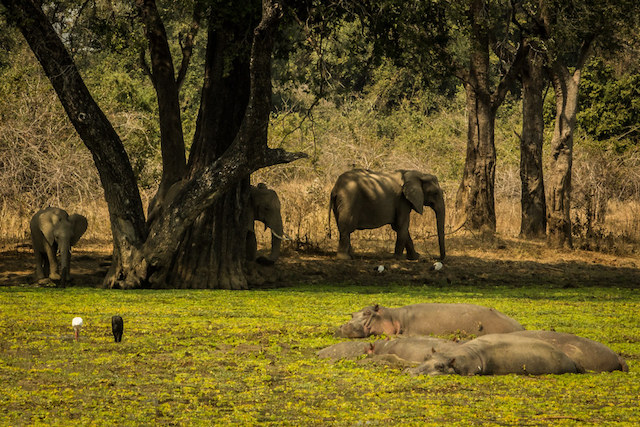 Zambia
If you prefer to head to places where you can stay away from the crowds then you need to head to Zambia for some quality safari experiences. This country has quickly become one of the top destinations for safari holidays where you can get excellent big game viewing experiences, luxurious lodges and accommodations and the best guides to help you know more about the landscape around you. Zambia is home to the spectacular Victoria Falls which attracts a large chunk of visitors globally. However, if you are interested in wildlife experiences you can head to South Luangwa National Park and Kafue National Park where you can head for some game drives and even do walking safaris. When you are heading for Zambia make sure you pack the right clothing for your safari trip. You can also go canoe safari in the Lower Zambezi river where you can find large herds of antelope and top predators lurking in the shadows to hunt.
Romania
While the safari experience in Romania is poles apart from that of African safaris but you can still explore Romania's Danube Delta and the Carpathian Mountains which allow you to explore the virgin wildlife of the country. It is one of the few countries in the world where you can see the almost extinct European bison, wild horses, Dalmatian pelicans and the notoriously shy Eurasian lynx. Romania is also home to many birds that live and migrate in this part of the region. Here you can go on safari in Retezat National Park, Buila Vanturarita National Park, Calimani National Park, Muntii Rodnei National Park, Cheile Nerei – Beusnita National Park and Danube Delta.