Well, hello there, traveler! On this sun-drenched day, let's grab a gelato, put on our fanciest togas, and embark on an enchanting journey through the streets of Rome, a city that's as timeless as love itself!
Yes, you heard it right—we're off to Rome, the Eternal City. A place where pizza is an art form, vespas whizz through the streets, and history peeks at you from every corner! As far as cities go, few can boast of a past as vibrant and diverse as Rome's. It once commanded an empire stretching across three continents, hosting grand feats and awe-inspiring spectacles in its colossal amphitheaters. Can you imagine that?
But Rome isn't just about faded frescoes and ancient stones. Oh, no! She's a chameleonic beauty, shifting not just through history, but across cultures, tastes, and centuries too. And, let's not forget the landmarks—the Colosseum, where lions once roared, the Pantheon, looming like a celestial eyeball, the enchanting Trevi Fountain, the romantic Spanish Steps, each one a jewel in Rome's sun-kissed crown.
So, let's dive headfirst into the azure waters of Rome's history, stories, and, of course, its irresistible pizza. Just like a day on the beach, unfolding with each wave, Rome reveals herself layer by layer, monument by monument, legend by legend. So, are you ready to grab those flip-flops and stride onto the sands of time? Because Rome isn't just a destination, darling—it's an experience. And it's waiting for you to dive right in!
Your Sun-Kissed Journey Through Rome's Landmarks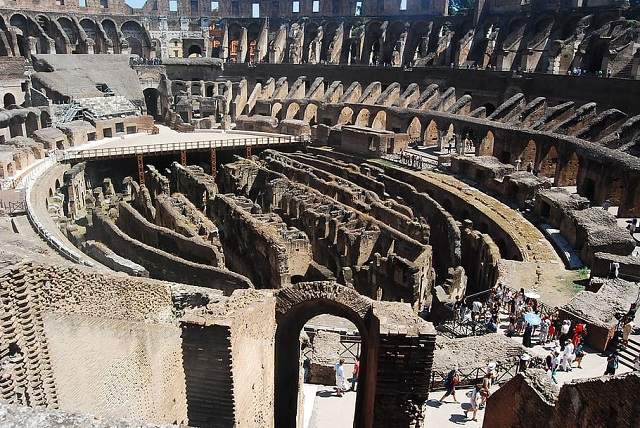 The Colosseum: Rome's Magnificent Time-Machine
Welcome, explorers! Our first stop is none other than the Colosseum! Rising proud and magnificent, this emblem of Rome can make your heart skip a beat. Imagine the roars of ancient crowds echoing in your ears. Picture gladiators fighting valiantly, the thrill of chariot races, and the gasps of dramatic reenactments. Now, isn't that something to write home about? Time your visit just right, and watch the sun bathe the Colosseum in a warm, golden glow. Yowza!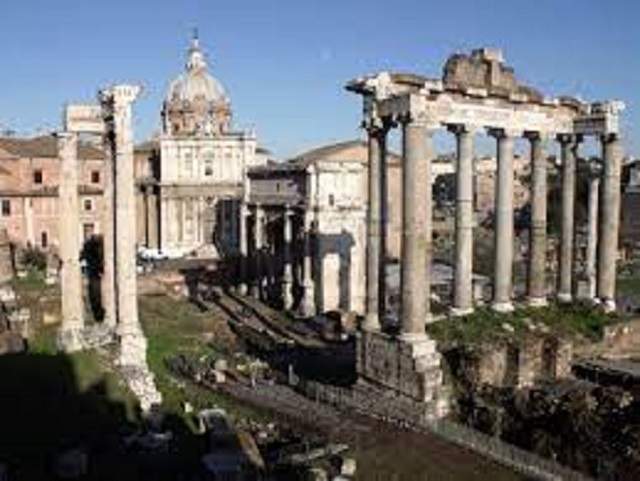 The Roman Forum: Strolling Through the Pages of History
Next up, we wander through the enchanting ruins of the Roman Forum. Once the hub of political, economic, and social life in ancient Rome, it now whispers tales of the past. Roam amidst the stoic remnants of grand edifices – from regal temples to government buildings – they are an open book of history, no entrance exams required! Bonus tip: Schedule your visit early or late in the day to avoid the crowds. Channels your inner Indiana Jones and soak up the flavor of Roman life.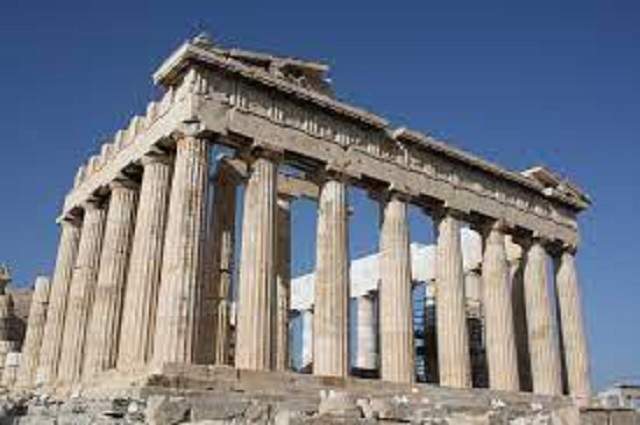 The Pantheon: An Architectural Marvel
Prepare for your jaws to drop at our next spectacle, the Pantheon! This grand smack-dab-in-the-heart-of-Rome masterpiece will tickle your artistic and architectural fancies. Boasting the world's largest unreinforced concrete dome, it's still standing strong (and looking fine). Did you know it now serves as a church? Let's just say, church services here sure are heavenly!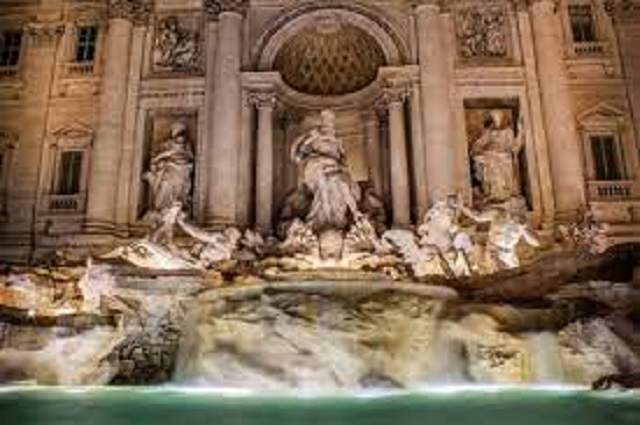 Trevi Fountain: Make A Wish, Maybe Two!
Brought to life by the artistic genius of Bernini, the Trevi Fountain is a spectacle of romance. From cherubic sculptures to water majestically cascading over rocks, it's pure magic! In keeping with tradition, toss a coin over your shoulder into the fountain. Who knows, you might just return to Rome for another fantastic adventure or find your dream Italian love!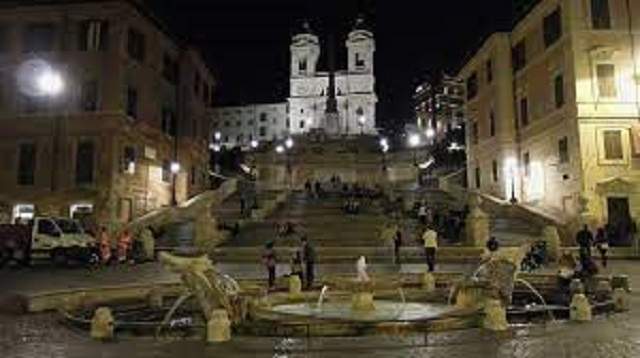 The Spanish Steps: Steps Worth Climbing
Have you seen steps quite as delightful as the Spanish Steps? Probably not! Historical affluence and architectural beauty combine gracefully here, creating a staircase to wonderland. This popular rendezvous spot brims with vibrant flowers and offers delightful views. Don't forget to catch a moment on the steps at dusk – it's insta-worthy!
Piazza Navona: A Symphony of Art & History
Waltz your way into the bustling Piazza Navona, where vibrant life dances around a cornerstone of history. Prepare to have your breath stolen by elegant fountains, stunning sculptures, and ornate baroque-style buildings. Remember to grab a gelato and amble around local shops for your Roman keepsakes.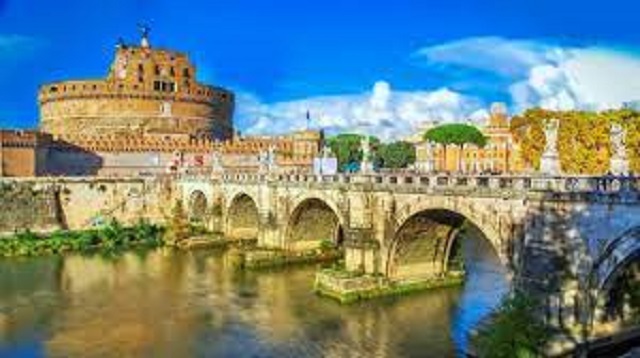 Castel Sant'Angelo: A Castle of Stories
Last but not least, Castel Sant'Angelo, a towering fortress turned museum, is a testament to Rome's transformative magic. Over the centuries, it's been a mausoleum, a fortress, a prison, and now, a captivating museum. With so many stories under one roof, you're in for a treat!
So there you have it, adventurers—a sun-kissed journey through time and awe-inspiring wonders. Slip into your explorer sandals, grab your map, and let's paint the town Roman! Because no matter where you wander, remember, all roads lead to Rome. 😉
Rome's Hidden Gems: Lesser-Known Landmarks that Sparkle like a Diamond ?
Ahoy there, beach-loving adventurers! Are you ready to swap the sandy shores and rolling waves for the bustling streets and ancient wonders of Rome? Well, buckle your sandals, grab your camera, and let's venture into the sparkling world of Rome's lesser-known landmarks!
Pyramid of Cestius: A Pharaonic Fantasy within the Eternal City ?
Background and Intriguing Construction Features ??
Surprise, surprise! A taste of Egypt lies tucked away in the heart of Rome. The Pyramid of Cestius stands proudly as a monument of unique architectural fusion, whisking you away to the land of the Pharaohs!
Fashioned from Roman concrete and doused in Carrara marble, this glorious 36-meter tall pyramid was built as the tomb of Gaius Cestius, a Roman magistrate with a flair for the dramatic. Talk about an eternal vacation!
Visiting Information and Nearby Attractions ?
Eager to bask in the sun beside this mysterious monument? The Pyramid of Cestius is easily accessible via the Roma Ostiense train station or Piramide Metro Station (Line B). While you're in the area, don't miss:
The Non-Catholic Cemetery: Resting place of famous poets and artists like Keats, Shelley, and Goethe.
Porta San Paolo: One of the ancient gates in Rome's city walls, a perfect spot to seize a snapshot of history!
Appian Way: Strolling Along Rome's Ancient Road of Wonders ??
Historical Importance as Rome's Ancient Road ?
Jump back in time and let your feet tread the very same cobblestones that ancient Romans once walked upon. Embrace the allure of the Appian Way, a historical highway of Roman engineering at its finest, stretching all the way from Rome to Brindisi!
Best Ways to Explore and Notable Sites along the Way ?
To fully immerse yourself in the magic of the Appian Way, consider:
Renting a bicycle ? and leisurely pedaling along its ancient route
Embarking on a guided tour ? for a captivating tale of the past
Visit notable sites like the Catacombs of St. Callixtus, Maxentius Villa, and the Circus of Maxentius
Aventine Keyhole: Peek Through the Looking-Glass and Unlock a Curious View ?
The Mysterious Origins and Curious Views ?
Ever wondered what it's like to see the world through a keyhole? The Aventine Keyhole, nestled in the Piazza dei Cavalieri di Malta, is a tiny window into Rome's enchanting beauty. With a careful squint, you'll discover a perfectly framed view of St. Peter's Basilica, like beholding treasure through a secret passage.
C'mon, trust the keyhole – it knows what's best for an adventurous spirit like you! ?
Tips for Navigating the Area and Capturing Unique Photos ??
Be patient! The queue may be long as many eager eyes await their turn.
Keep it covert: Don't reveal the location to the queue-goers – we're all about that awe-factor, remember?
Snap a photo with discretion and creativity ?
Ready, set, adventure! So there you have it, a shimmering guide to some lesser-known landmarks in Rome that beckon your beach-loving soul! Sail away from the seas and into the Eternal City to discover these hidden treasures. And don't forget – let your words be their guide! ?
Ready, Set, Adventure: Preparing for Your Roman Escapade!
Just as sand sculptures need the right balance of sun, sand, and seawater, your perfect Rome adventure needs a pinch of planning, a dollop of dreams, and heaps of excitement. Let's dive right into the waves of preparation.
Picking the Perfect Weather: Best Times to Visit Rome and Take in its Landmarks
Much like finding the perfect beach day, choosing the right time to explore Rome is cardinal. Generally, the city blossoms in the mild embrace of Spring (April to June) and the crisp, charming Autumn (September and October). Yet, these happen to be peak tourist seasons so brace for breezy companionship as you sail through the city's landmarks!
For those who enjoy basking in warmth, Summer (July and August) offers sun-drenched sights, albeit sizzling temperatures. If you can handle the heat, you'll enjoy shorter queues and less crowded attractions. A bit like having the beach practically to yourself, isn't it?
Charting Your Course: Ticket and Tour Information – Guided or Self-Guided?
Once you've chosen your 'Roman weather', it's time to map your adventure.
You can sail solo, seeking self-guided exploration. Rome's landmarks usually offer on-site ticketing, but advance online booking can help you skip long queues. When in Rome, who wants to wait, right?
Or, you can select the comfort of guided tours. An experienced guide can share captivating tales of Rome, illuminating your journey with their wisdom and witty banter. They can effortlessly navigate you through the sea of tourists and to the many treasures Rome houses.
Do your research, compare prices and features, and make your choice. Either way, you're in for a treat!
Packing the Right Gear: Essential Items and Language Tips
Your adventure pack can be your lifesaver in Rome. Some essentials include:
Lightweight, comfortable clothing and sturdy walking shoes – Rome's cobbled streets await!
A hat, sunglasses, and sunscreen – The Roman sun can rival our beachy glow.
A reusable water bottle – Stay hydrated while keeping our planet beautiful!
Embracing local lingo can cast a magic spell on your journey. Romans appreciate any effort to speak their language, however small. Start with the basics: "Buongiorno" (Good day), "Grazie" (Thank you), and "Dove" (Where).
Brace yourself, as you're ready to dive into your Roman adventure! As you embark on this enchanting journey, take along your beach-loving enthusiasm and sense of awe. Prepare to be swept off your feet by the waves of history, the charm of the Roman culture, and the sparkling landmarks adorning the Eternal City. As we say it in Italian, "Buon Viaggio" – Happy Travels!
Infusing Your Roman Holiday with Authenticity: The Local Rome Experience
Sand castle builders and seashell collectors, get ready to add a dash of Roman character to your getaway. Immerse yourself in Rome's vibrant local life, savor traditional cuisine, navigate through its characteristic markets and shops, and let festive moods lure you into seasonal events. Ready? Let's dive in!
Traditional Roman Cuisine: A Palatable Journey Into the Heart of Rome
The next best thing to a hearty beach picnic is the multifaceted culinary landscape of Rome. Get ready to ride a delicious wave of flavors:
Cacio e Pepe: An unassuming symphony of pecorino cheese and fresh ground pepper twirled together with pasta, true to Rome's "less is more" adage.
Supplì: Picture this – savoring a Roman sunset while biting into a crisp, golden rice ball filled with aromatic tomato sauce and melting mozzarella. That's "la dolce vita" for you!
Carbonara: No trip to Rome is complete without indulging in the creamy, pancetta-studded delight of Pasta Carbonara.
Roaming the Roman Markets and Shops
Trade your net for a shopping bag, and dive into the bustling markets and charismatic shops of Rome. Add these stops to your itinerary:
Campo de' Fiori: Swap seagulls for merchants in this lively locale, teeming with fresh fruits, vegetables, and local delicacies.
Via Condotti: Brace yourself for a fashion wave as you stroll down Rome's premier shopping street, lined with high-end boutiques.
Borghetto Flaminio Market: Keep your eyes peeled for treasure in this upscale flea market – Rome's version of beachcombing!
Celebrate with Rome: Seasonal Events and Cultural Experiences
Mingle with the locals and get a taste of Roman joie de vivre:
Festa di San Giovanni: Giving any beach party a run for its money, this June celebration fills the Roman air with music, dance, and fireworks.
Piazza Navona Christmas Market: Feel the magic of Roman winters as you weave through craft stalls, savor treats, and get swept up in the holiday cheer.
Estate Romana: Rome's summer festival lights up the Eternal City between June and September with concerts, open-air cinema, and cultural exhibitions.
Rome is more than ancient treasures and famed landmarks. Navigate through its charming alleys, friendly squares, and vibrant markets to uncover the city's beating heart. Jump off the sightseeing boat for a while, and let Rome's local experiences be your guide. Andiamo!
Concluding Our Roman Adventure: An Awe-Inspiring Farewell
As our Roman holiday reaches its sunset, let's pause a moment to feel the sand between our toes and take one last panoramic glimpse of the grandeur that is Rome.
Rome's Awe-inspiring Landmarks: A Salty Recap
Much like seashells, each of Rome's landmarks holds its unique story penned by time. We've savored the timeless magnificence of the Colosseum, discovered the enduring mystery of the Pantheon, and strolled among the powerful remains of the Roman Forum. We've ascended the Spanish Steps, made a wish at the Trevi Fountain, and felt small under the mighty dome of St. Peter's Basilica. Each of these landmarks, a testament to Rome's ancient spirit, has fascinated us like the magical marine life beneath the sun-dappled sea.
Seize the Roman Holiday: Embrace Rome's Rich History and Culture
You've explored Rome, not as an everyday tourist, but as a spirited beachcomber, looking for authentic experiences and offbeat paths. So, here's your beach towel of encouragement: Dive deeper into the crystal-clear pool of Rome's rich history. Surf the vibrant waves of its culture. Its grand past and dynamic present are waiting, ready to sweep you off your feet.
Rome isn't merely a city; it's a living museum, a gastronomic haven, a shopaholic's paradise, and a cultural fiesta. A trip to this magnificent city is not just a vacation; it's a plunge into a centuries-long saga stitched with drama, art, intrigue, and resilience.
So beach lovers, swap your flip-flops for Rome's cobblestones. Trade the gentle whisper of the ocean for the glorious tales of Rome's heritage and landmarks. Distance won't dim the shells' iridescent shimmer, nor will time erode the mysteries and charm of Rome. Rome will always be there, waiting, enduring, ready for your next adventure.
Catch the wave, ride it with abandon, and let Rome leave a lasting imprint on your heart. As the Romans say, "Sempre Roma!" (Always Rome!). Can't wait to see you on the next wave of the adventure! Ciao!