From iconic monuments to stunning natural scenery, Washington D.C. has some pretty spectacular views. Why not enjoy those views at your next party? Whether you're planning a sophisticated cocktail party, a big birthday bash, or a casual do, holding it at a great rooftop space will help elevate your event, literally and figuratively. Make your next party one to remember at one of these rooftop party venues in Washington DC with a view.
10 Best Rooftop Party Venues with a view in Washington D.C.
1. Top of the Gate
Located on the 15th floor of the historic Watergate Hotel, Top of the Gate is one of the premier rooftop bars in D.C. and can host private parties for 20 or 300. Enjoy 360-degree views of the Potomac River, Key and Arlington Bridges, the Kennedy Center, and the Washington Monument.
The bar serves handcrafted cocktails paired with delicious small bites. In the winter, there is even an ice skating rink you can party at.
2. Vela Rooftop Terrace at The Line DC
Situated in a 110-year-old historic neoclassical church in the artsy Adams Morgan neighborhood, The Line DC Hotel offers a spacious rooftop ideal for large private parties.
The fully landscaped, 5,590-square-foot space with room for up to 220 guests offers panoramic views and can be customized for your event for the ultimate party experience. The venue provides all drinks and catering, making it easy to plan your party.
3. Penthouse Pool Club
For the ultimate pool party for up to 100 guests, hold it at the Penthouse Pool Club. The private members-only club can be rented for private events and offers two convenient locations to choose from, in Dupont Circle and Navy Yard.
The Penthouse Pool Club is perfect for spring and summer parties. Your guests can cool off in the pool or lounge around in the cabanas, day beds, and sunbeds. Food and drinks can be provided.
4. Terrace Bar at La Vie
Enjoy spectacular water views and a Mediterranean-inspired bar and menu for your next party at Terrace Bar in La Vie. Set in a prime location at The Wharf, the spacious rooftop offers nearly 10,000 square feet of space. A waterfall backdrop adds an extra touch of elegance. A private penthouse space is another option and comes with a built-in DJ booth and access to the rooftop.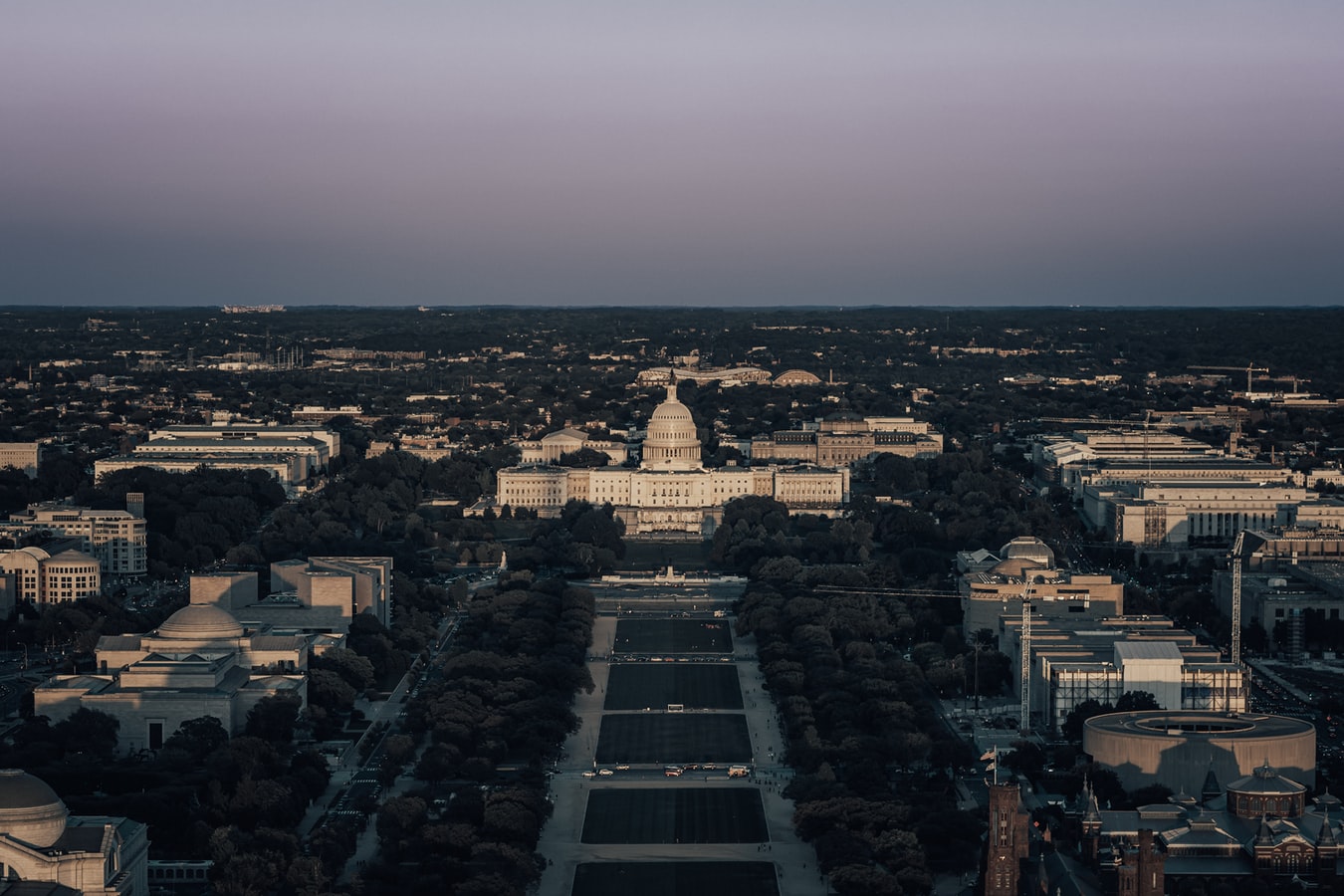 5. The Capitol View at 400
Located in the heart of Capitol Hill, the Capitol View at 400 offers 300-degree views that pan from Union Station to the Library of Congress and the Capitol Dome. Glass railings offer an unobstructed view.
A retractable awning, plus heating and air conditioning, makes it perfect for parties year-round. There's space for 470 guests, or 300 when the space is enclosed. Preferred vendors provide catering and drinks.
6. Charlie Palmer Steak
Located off the National Mall, this refined steakhouse has a large rooftop terrace with fantastic views of the Capitol. This is the place to throw a big bash, as there's room for up to 500 guests for cocktails (or 250 seated).
The rooftop space can also be tented, and heated or air-conditioned, so you can have your party whenever you want, whatever the weather forecast. Food and drinks are provided in-house.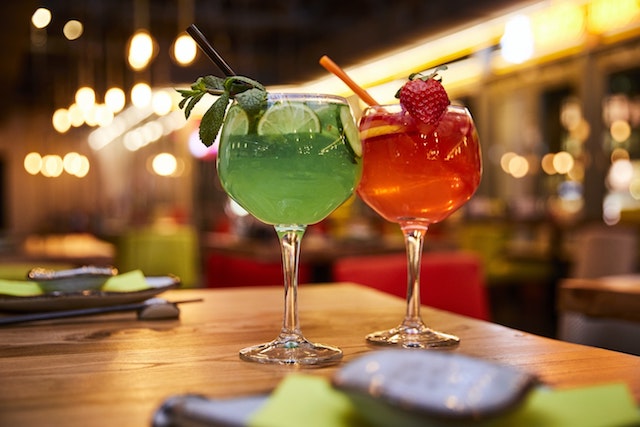 7. Whiskey Charlie
For a sophisticated event with nautical vibes and fantastic waterfront views, plan your next party at Whiskey Charlie, the rooftop cocktail lounge of the Canopy by Hilton Washington DC The Wharf.
Available for complete buyouts only, there's room for up to 60 guests. Your guests will enjoy signature cocktails of reimagined classics, made from all types of liquors, and a variety of clever finger foods.
8. Top of the Yard
For a baseball-themed party, Top of the Yard Bar & Bites is the obvious choice. Located on top of the Hampton Inn Washington DC Navy Yard, you and your guests will enjoy great views directly into Nationals Park, as well as views of the Capitol Riverfront and Downtown DC.
Comfortable sofas, lounge chairs, and Astroturf make it a great venue for that casual party, with a ballpark-inspired menu to match.
9. Ellipse Rooftop Bar
Located downtown, just a few blocks away from the White House, Ellipse Rooftop Bar is a chic and stylish venue for your party. This classic rooftop lounge features comfy sofas and table seating.
A retractable canopy and fire pits allow you to hold your party without a concern for the weather. Enjoy a wide range of cocktails, beers, wines, and a selection of appetizers and small bites.
10. Top of the Town
Although it's actually in Arlington, Top of the Town offers some of the best views of Washington D.C., making it a great setting for your rooftop party. The penthouse private events venue offers an outdoor terrace that will wow your guests with panoramic views of the nation's capital. Choose from an approved list of vendors. You can even bring your own alcohol to be served by an approved caterer.
Planning ahead to book the perfect party venue in Washington D.C.
A little planning goes a long way to ensuring the perfect party. If you plan to hold it somewhere other than your home, make sure you pick your venue and book it as soon as possible, as the best venues book up far in advance.
The list above is a good starting point for rooftop party venues in Washington D.C. that offer a great view. They're also popular spots, so if you want to hold your party at one of them, start your planning today!
Links to images:
1: https://unsplash.com/photos/EmSWJzRYxG0
2: https://unsplash.com/photos/6EgxRnKU5BI
Resources:
https://washington.org/meetings/outdoor-meeting-venues-washington-dc
https://blog.bizzabo.com/washington-dc-event-venues
https://www.partyslate.com/best-of/private-party-venues-dc