Marijuana tourism is a growing trend that attracts travelers who want to enjoy cannabis legally and safely. Whether you are looking for a relaxing retreat, a cultural experience, or an adventurous adventure, there is a destination that suits your preferences and budget. In this blog post, we will explore some of the best places to visit in 2024 for a high time.
The Allure of Cannabis Tourism
This unique form of tourism offers a spectrum of benefits, including relaxation, wellness, a boost in creativity, opportunities for social interaction, and a deep dive into the educational aspects of cannabis. It's more than just a way to unwind; cannabis can significantly enhance travel experiences by helping tourists relieve stress, connect with nature, engage with local communities, and immerse themselves in the diverse cultural narratives surrounding cannabis.
Beyond personal enjoyment, cannabis tourism presents substantial economic prospects and supports social justice initiatives in host communities through job creation, revenue generation, and fostering cannabis education and advocacy.
Navigating the Challenges
Despite its appeal, cannabis tourism is not without its hurdles. These include navigating the complexities of varying legal landscapes, cultural sensitivities, health and safety considerations, and environmental impacts. Tourists keen on partaking in cannabis activities must navigate the intricate legal frameworks that differ across nations and regions. Being well-informed and cautious is crucial, respecting local laws and customs. Responsible and ethical consumption practices are paramount, as is awareness of potential health risks, including impairment and addiction, and the environmental footprint of cannabis production and consumption.
Spotlight on 2024's Top Cannabis-Friendly Destinations
Amsterdam, Netherlands: Synonymous with marijuana tourism, Amsterdam boasts an extensive array of coffee shops catering to those over 18. It's a haven for exploring diverse strains and cannabis-infused products. Beyond cannabis, the city is a tapestry of rich history and culture, offering landmarks like the Van Gogh Museum, Anne Frank House, and the Rijksmuseum. The intertwining canals and stunning architecture provide a picturesque backdrop for your cannabis journey.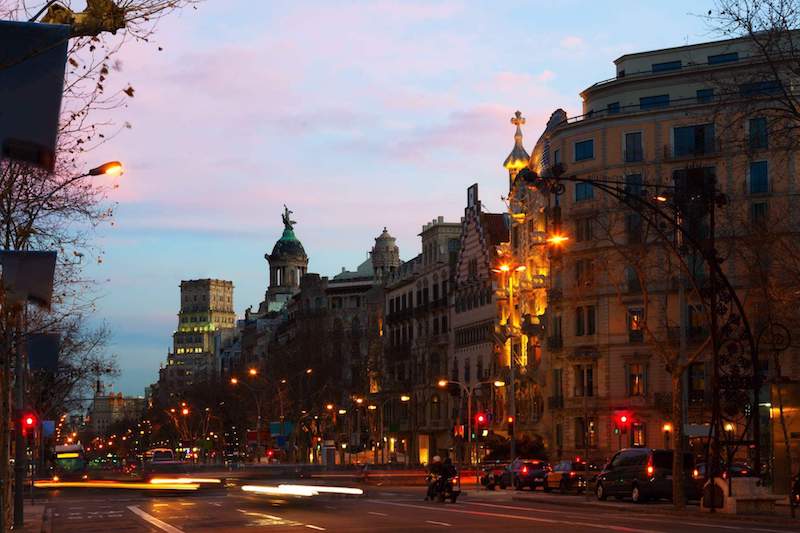 Amsterdam is probably the most famous and popular destination for marijuana tourism. Photo: freepik.com
New Orleans, USA: The Big Easy enhances its vibrant nightlife with legal hemp-derived THC, with many popular bars and music clubs now serving THC-infused drinks. This addition to its cultural tapestry, famed for jazz, Mardi Gras, and culinary delights like beignets and gumbo, offers a novel twist. While reveling in its historic streets, diverse culture, and legendary music, visitors are reminded to responsibly enjoy these new hemp offerings, adhering to local regulations.
Colorado, USA: A trailblazer in the legalization of recreational marijuana since 2012, Colorado stands as a mecca for cannabis enthusiasts. The state offers a myriad of dispensaries, cannabis-centric tours, events, and activities. The options are endless, from cannabis-infused wellness experiences like massages and yoga classes to art and cooking classes.
Accommodations range from cannabis-friendly hotels to quaint bed and breakfasts and campsites. The state's natural beauty, with its towering mountains, dense forests, and serene lakes, adds to its allure. Key locations include Denver, Boulder, Aspen, and the majestic Rocky Mountain National Park.
Uruguay, South America: A pioneer in cannabis legalization, Uruguay offers a laid-back and progressive atmosphere. The nation allows legal cultivation, purchase, and consumption of marijuana for residents, with tourists able to access cannabis through various means. The country's charm lies in its diverse offerings, from the bustling streets of Montevideo to the serene beaches of Punta del Este and the historical richness of Colonia del Sacramento.
Tenerife, Spain: As the largest of the Canary Islands, Tenerife is a hub for sun-seekers, nature enthusiasts, and party-goers, with a burgeoning cannabis club scene. These clubs, operating within legal frameworks, offer a wide range of cannabis products to their members. Tenerife also dazzles with attractions like the Teide National Park, the Siam Park water park, and the vibrant Carnival of Santa Cruz.
Jamaica, Caribbean: This tropical paradise is renowned for its deep-rooted reggae and Rastafarian culture, with ganja being a significant aspect. Since decriminalizing marijuana in 2015, Jamaica has offered a unique cannabis experience, with cultural sites like the Bob Marley Museum and natural wonders like Dunn's River Falls and the Blue Mountains.
Emerging Cannabis Tourism Destinations for 2024
Australia, Oceania: Despite the federal illegality of recreational cannabis, there's a dynamic cannabis culture underpinning various states' attitudes. The Nimbin Mardi Gras and the HEMP Embassy are glimpses into the nation's vibrant cannabis scene. Natural attractions like the Great Barrier Reef and the Uluru-Kata Tjuta National Park provide a stunning backdrop for cannabis enthusiasts.
Thailand, Asia: As Asia's forerunner in cannabis decriminalization, Thailand offers a unique cannabis landscape, with cafes and dispensaries flourishing in major tourist hubs. The legal situation is evolving, so tourists should stay updated on the latest regulations.
Mexico, North America: Mexico is establishing one of the world's largest legal cannabis markets. The anticipated legalization presents an opportunity for tourists to explore cannabis in a culturally rich setting, with destinations like Mexico City, Cancun, and the ancient ruins of Teotihuacan adding to the appeal.
As you plan your cannabis-infused travels in 2024, remember the importance of staying informed, respectful, and responsible. This ensures a memorable experience and contributes positively to the burgeoning world of cannabis tourism.