All weddings are beautiful and winter weddings in particular are extremely romantic, intimate and cozy. However, if you wish to have a destination wedding during winters; choosing the right destination is crucial. Here are top 5 winter wedding destinations to make your big day, the most wonderful day of your life, full of warmth, love and fun.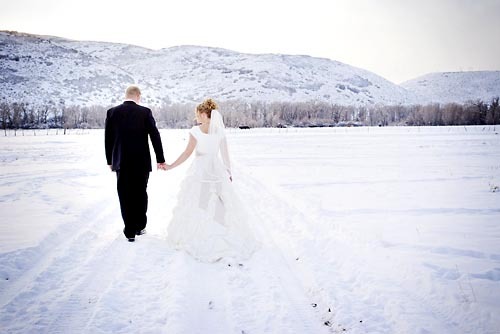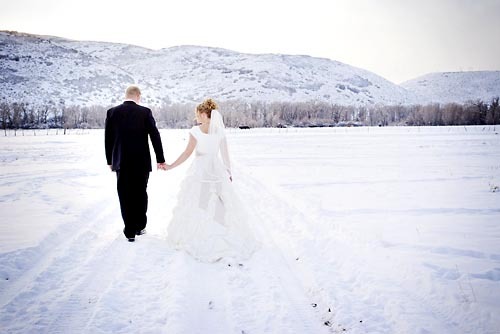 1. Lapland, Finland: With a beautiful scenery and North Lights glowing in the sky, Lapland weddings in winter are of the most romantic and classical kind. Lapland is actually a region in the northern parts of Finland, Sweden, Norway and also Russia. It also offers many high quality accommodation for yourself and your guests. You can even stay in a lodge or igloo!
2. Ice Hotel in Sweden: Ice hotel in Sweden is one of the most romantic and dream wedding destinations for many. Built with ice, the hotel also has a chapel, where you can take your wedding vows. The hotel has accommodation along with several other facilities to make your wedding truly unique and adventurous winter wedding.
3. Hawaiian Island: You may not necessarily want a snow capped winter wedding. Hawaiian Islands are the great warm escape for winter weddings. If you want to dodge the chilling winds and cold weather; head towards the warm, sunny and fun-filled islands in Hawaii for your big day. The tropical climate in any of the exotic islands in Hawaii will blow away your winter woos.
4. Colorado: One of the most exciting winter wedding destinations- Colorado will offer you the perfect amalgamation of old world charm with new age fun for your special day. Copper Mountain ski resort in Colorado resembles a small village, with shopping plaza, night clubs, restaurants and ski facilities. At Copper Mountain, you can make your winter wedding adventurous and fun, while keeping the romantic warmth of your wedding alive. Picturesque and extremely gorgeous, snow in Colorado will make your wedding memorable for you as well as for all your guests.
5. Lake Tahoe: A large freshwater lake, situated at Sierra Nevada- Lake Tahoe, is probably one of the most romantic wedding destinations in the United States. Take your wedding vows in one of the chapels or at any of the extremely beautiful locales of Lake Tahoe to seal the memory forever. There are plenty of accommodation options in all price ranges available for your guests to stay. You can also enjoy ski and other winter sports at Lake Tahoe after your wedding. To add up to your fun, gambling is legal in the Nevada side of Lake Tahoe. There are plenty of casinos and slot machines to provide ample engagement to your guests. Lake Tahoe is a popular wedding destination round the year, due to its unique and unparalled natural beauty. Make sure you plan your winter wedding well in advance to get the bookings. January is the coolest month in Lake Tahoe.
6. New England: English winter is not only beautiful; but is straight out of fairytales. If you are looking for a gorgeous snow theme for your winter wedding, Waitsfield Vermont or North Conway are just two of many other exotic locations in New England, offering a perfect winter wedding set up. Plan your wedding in the beginning of the year, in the month of January or February to enjoy the snowfall. Comforting fireplaces will create a picture-perfect wedding backdrop, as you walk down the aisle to be united in the Holy Matrimony. The exquisite Victorian touch will add a dash of regal appeal to the most important event of your life.