The Caribbean is one of those destinations that pretty much all of us want to travel to. There's sun, sand, sea and a decent dollop of fascinating culture – but how do you decide where to go? Admittedly, it's hard to go far wrong wherever you pick, but, personally, I think the Dominican Republic has got to be one of the most exciting.
What makes the Dominican Republic stand out?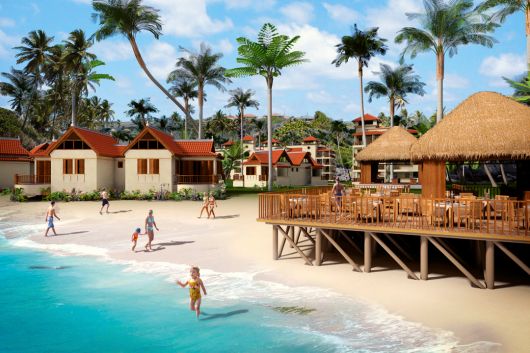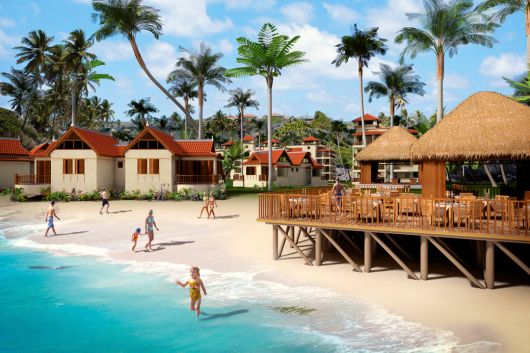 So, why do I think you should go to the Dominican Republic? Well, out of all the Caribbean holidays 2013 you could choose, I reckon this is one of the best when it comes to finding somewhere that has lots of contrasting attractions.
For instance, in its capital city Santa Domingo you can see incredible historical buildings side-by-side with ultra-modern structures, while the coastline is full of gorgeous beaches and the interior is home to amazing peaks. This diverse landscape, combined with the fact the island's a real cultural melting pot, makes it a seriously exciting place for a getaway.
Santa Domingo
As I mentioned briefly above, Santa Domingo is the island's capital. Now, when travelling to a new place, visiting the nation's capital city is a fairly typical feature on holiday to-do lists (provided it's not unfeasibly far away from your chosen destination!), but there are more reasons to come here than simply being able to say you've seen the capital.
Having a somewhat chaotic feel, Santa Domingo is the ultimate place to come if you want to get a sense of the Dominican Republic's cultural diversity, rich history and modern attractions. You won't find neat little divides between older quarters and newer ones; instead, they're jumbled together – something that's a key point of its charm.
The heart of the city is the Zona Colonial where, as you'd expect, you can see an impressive number of colonial buildings. Nearby is the Monasterio de San Francisco, which was the first monastery to be established in the New World. Today, it's probably the most impressive set of ruins you'll see on the island, and you can spy clues to its history among the wreckage. If you look closely, for example, you should be able to see chains – these hark back to its time as an asylum.
There's just so much to do in the city it's impossible to list it all, but make sure you check out one or two of the museums (Museo del Hombre Dominicano has a good reputation, but make sure you ask for an English guide as all the labels are in Spanish!) and some of the local nightlife.
Natural attractions
The main thing that's likely to strike you when you leave Santa Domingo is that the rest of the island has a much more rural feel – another one of its contrasts. As you might expect, checking out the coast is a must – you will be on a Caribbean island, after all! – and you'll find there's a particularly good selection of beaches on the east coast, which is where most of the hotels are too.
Drag yourself away from the coast and you can explore some of the island's incredible interior – an absolute must, even if you do have your heart firmly set on a lazy beach holiday. There are a number of fantastic reserves to choose from, including the Punta Cana Ecological Park, which is home to over 500 plant species.
If you have time, take the tour of the Parque Ojos Indigenas, a section of the park, which will last around 90 minutes. Here, you can see some really lovely freshwater lagoons, all of which are fed by an underground river.