Within the mind of every person dwells a child longing to get out. First introduced by philosopher Carl Jung and championed by legions of psychologists after him, the inner child is an archetype of human personality that represents every person's desire for simplicity and innocence in the increasingly complex world of adulthood.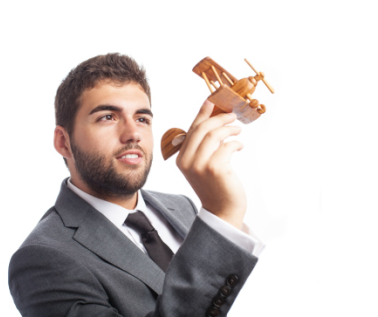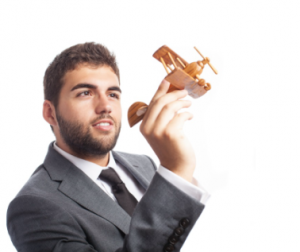 Indulging one's inner child is one of the most effective ways to remain a happy and healthy individual, and there is no better way to revel in childlike fancy than on vacation in Las Vegas. Sin City might not be the first place that pops into mind when one considers the best vacation spots for children — but here are several reasons your inner child will go absolutely wild over attractions around the infamous Strip.
Sweet Eats
Las Vegas is a paradise for foodies; here you'll find some of the best Thai food in the country alongside restaurants owned and operated by the most famous celebrity chefs. However, your inner child probably isn't craving a perfectly cooked cut of beef. Kids want nothing more than to eat sweets for every meal of every day. Now that you're an adult, you may want to indulge this desire every once in a while.
There are plenty of bakeries and dessert bars around the Strip for foodies with sweet teeth, but to truly treat your inner child, there is no better Las Vegas destination than Hershey's Chocolate World. Located near New York-New York, this chocolate haven serves more than 800 different kinds of Hershey's candies, from Reese's cups to Jolly Ranchers. You can take keepsake pictures next to towering chocolate sculptures of the Statue of Liberty or the Empire State building; or buy Hershey's-themed souvenirs, like pillows, mugs, and more. Plus, even insatiable chocolate cravings can be momentarily satisfied by the on-site bakery devoted to churning out fresh confections every day.
Cuddly Creatures
Children have a fascination with animals of all stripes, from ferocious tigers to friendly dolphins, and for many adults, this allure of the wild never quite wanes. That's why Las Vegas is full of attractions, from shows to exhibits to interactive experiences, featuring animals in all their glory. There are a handful of places around the city where you can find some fluffy and some not-so-cuddly animals to faun over.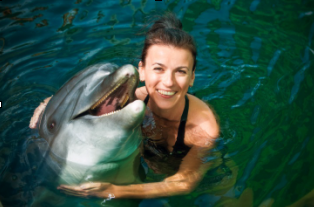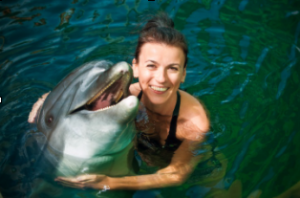 Siegfried and Roy's Secret Garden and Dolphin Habitat. Siegfried and Roy are known for their dazzling animal acts, and visitors can now

see the magicians' furry assistants

up close and personal. The Secret Garden houses all the graceful felines in the show, including the white tigers, white lions, panthers, and leopards. At the Dolphin Habitat, guests can watch dolphins swim and play from every angle — you can even play biologist for the day and learn how to care and train these marine mammals.
Shark Reef Aquarium. A tropical paradise in the midst of the Nevada desert, Mandalay Bay even offers guests

a glimpse at reef-based sea life

. The Shark Reef Aquarium contains myriad exotic and rarely seen creatures, like sawfish and lionfish, as well as countless types of sharks, which give the aquarium its name. You can witness the giant dwellers of the deep, like sea turtles and rays, alongside the tiny reef denizens, like piranha and jellies.
Popovich Comedy Pet Theater. While the

fuzzy creatures performing here

aren't exactly wild or rare, they definitely will entertain your inner child. A cast full of recognizable characters, from cats and dogs to mice and geese, put on quite a show at this theater on the Miracle Mile. You can watch pets — all shelter rescues — perform outrageous stunts, making you laugh and cry like you'd never expect from hilarious animal antics.
Rides and Games
Las Vegas might be known above all else for its legal gambling, but casino games aren't the only recreations you can indulge in during your stay. Your inner child will likely be less than enthused by complex card games like blackjack and craps, which is why any of the city's arcades is a much better bet for kid-friendly fun.
Though New York-New York's Coney Island Emporium isn't the only arcade on the Strip, it is highly rated and considered by critics to be the absolute best. Hundreds upon hundreds of arcade games (including laser tag and bumper cars) take up a space covering more than 32,000 square feet, replete with flashing lights and dinging bells. Additionally, the arcade adjoins the hotel's famous amusement park, which features Las Vegas's most thrilling roller coaster, the Big Apple Coaster.