One of the most popular regions in all of Europe for tourism, Greece's Cyclades islands have a long and storied track record of fascinating visitors. Thousands of years of rich history have left in their wake a huge array of antique attractions. Spread far and wide across the legendary islands, these ancient treasures are must-sees for your Cyclades itinerary.
1. Archaeological Site of Delos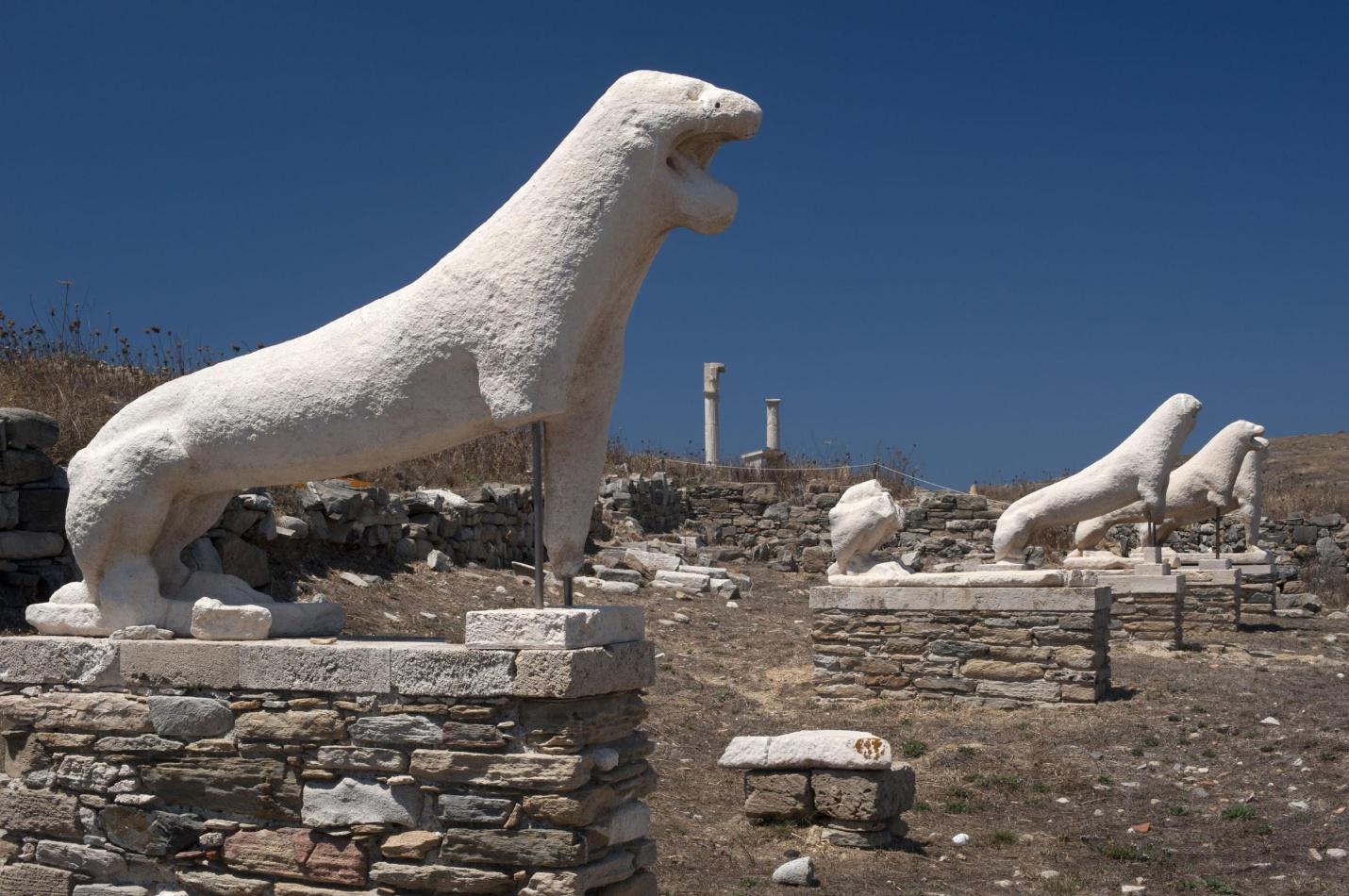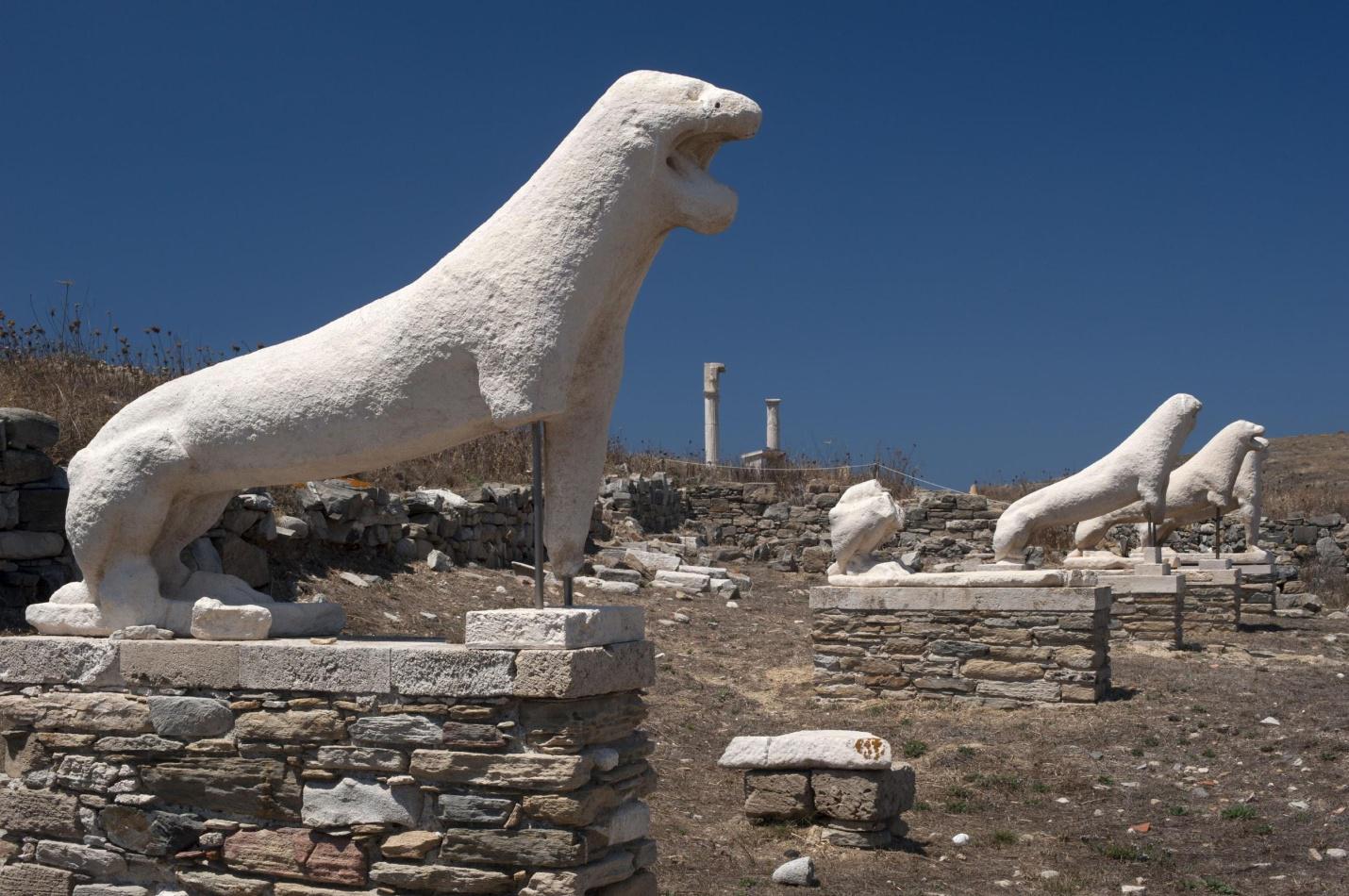 The short ferry trip to Delos takes you back thousands of years in time to an island steeped in history and mythic appeal. Today, the archipelago is an active archaeological excavation site, but you can explore the uninhabited island at your leisure to discover its numerous ancient statues and structures. In ancient Greek mythology, Delos was the birthplace for twin gods Apollo and Athena, and the Temple of the Delians, dedicated to Apollo, is one of the World Heritage Site's most impressive attributes. Stop by the on-site museum to examine some of the artifacts unearthed here. The array of attractions can be overwhelming to the uninitiated, so it might be worth hiring a guide to better understand the importance and story behind each landmark.
2. Ancient Thera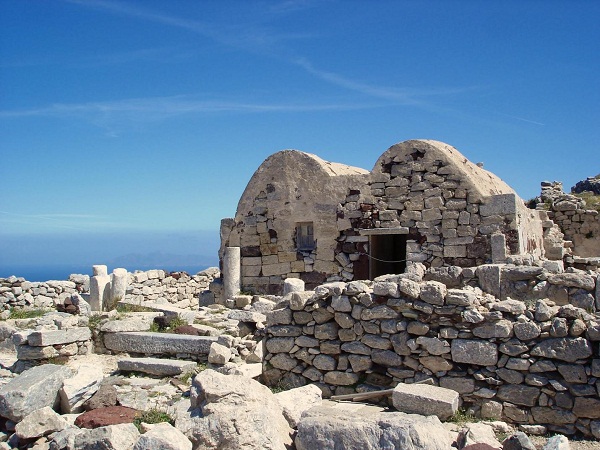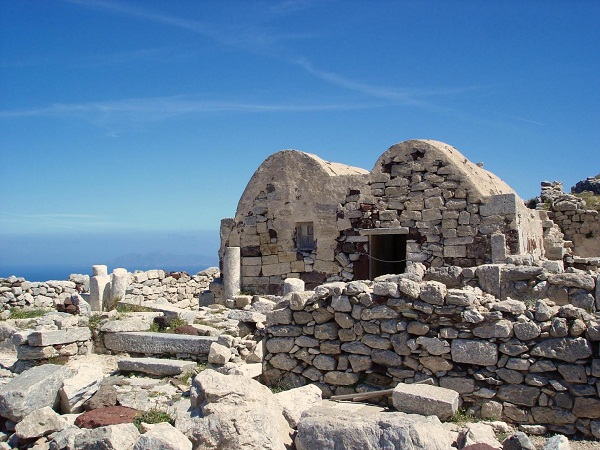 Perched atop a mountainous ridge, the ruined city of Ancient Thera showcases a varied selection of antique architecture. Roman bath houses, Greek shrines, and Byzantine fortifications all jockey for attention and demonstrate the diversity of Thera's long past. You can hike your way up rugged Mesa Vouna (360 m [1,180 ft]) or rent one of Greece's ubiquitous scooters and enjoy speedier access to the site. The town was inhabited from the 9th century BCE up until 726 CE, with much of its activity centered on the remarkably preserved main street, still open for strolling today. Make sure to bring your camera to capture breathtaking views of the Santorini coastline below.
3. Akrotiri Archaeological Site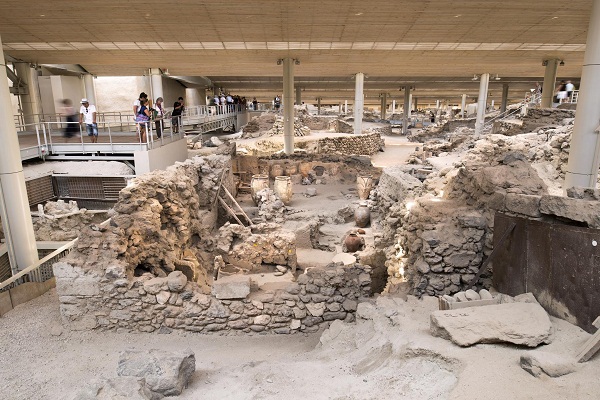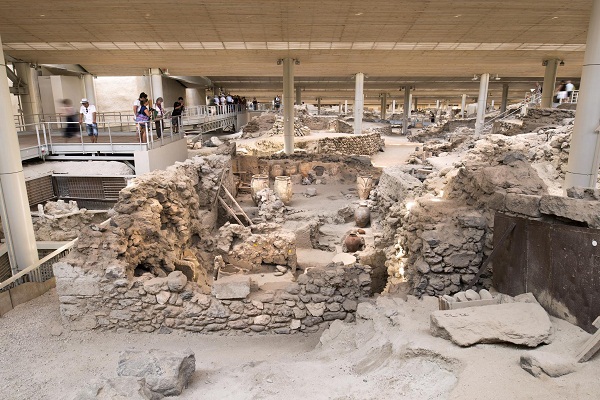 Once one of the most important settlements on the Aegean, this Minoan Bronze Age town was destroyed by a huge volcanic eruption around 1627 BCE. Although many of the area's inhabitants had already left the site due to severe earthquakes, their homes, local shops, personal effects, and much more were left behind, buried and preserved by the volcanic ash. Step back in time and explore what has been uncovered of this ancient settlement at the Akrotiri archaeological site. A display of discovered artifacts, including a particularly impressive collection of pottery works, helps visitors imagine the day-to-day lives of Akrotiri's prehistoric inhabitants. Information displays are dotted throughout the site, but for a more complete history, take a guided tour of Cyclades.
4. Byzantine Castle Ruins
Combining fascinating ancient history with truly gorgeous scenery, it's no surprise that Oia's Byzantine castle ruins serve as its top tourist attraction. Today largely destroyed, the fortification helped defend the Aegean coast against brutal pirate raids. Its mighty towers once provided an excellent vantage point to spot incoming ships, but nowadays deliver a superb panorama of the area's famously blue waters. Just before sunset is one of the best – and busiest – times to visit, so you may need to plan your trip and arrive early to claim a good spot. Wear sunscreen and comfortable walking shoes.
5. Temple of Demeter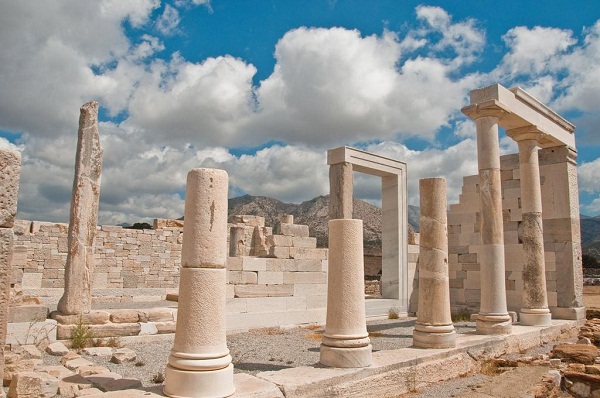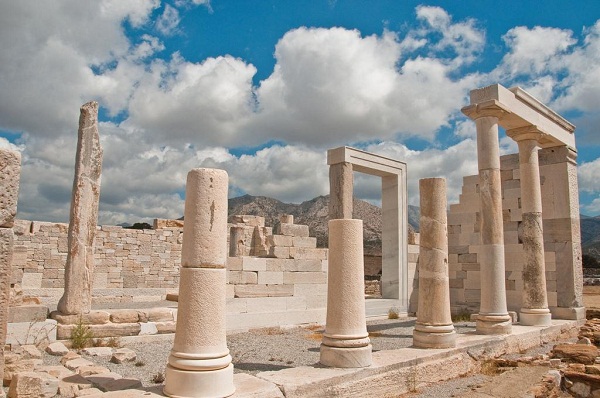 Among the fields of Naxos' most fertile farmland sits the Temple of Demeter, a 6th-century structure dedicated to the ancient Greek goddess of grain. The victim of multiple plunderings and replaced by a church with the emergence of Christianity, there was little to see here until very recently. Archaeologists reconstructed much of the building once they discovered that most of the original materials were still in the surrounding area. A short and paved walk up a hill brings you to the marble shrine, where you can take in the beauty of its stately columns. Make time to stop by the small on-site museum to learn more about how the temple was uncovered and restored.
Gateway to the past
A series of great classical empires and many millennia of prehistoric habitation have endowed the Cyclades with one of the greatest concentrations of ancient landmarks in the Mediterranean. From still-growing archaeological zones to temples recalling a mythical past, this diverse and magical island chain offers myriad relics of antiquity to delight you on your holiday.