Taiwan is divided into several major provinces. For most of the tourists, you will want to pick one of the following two places as your first destination: Taipei and Xinbei, which is commonly known as the northern part of Taiwan; or Kaohsiung and Tainan, which is known as the Southern part.
While many other options exist, you would want to stay within Taipei for their first trip to Taiwan. This is, therefore, a detailed guide showing your way around Taipei.
Traveling and Accommodations
After getting off the plane at Taoyuan Airport, you would have four options: Take the Taoyuan High-Speed Railway, the Taoyuan MRT, Airport bus or Taxi. You will most likely arrive at the Taipei MRT Station if you intend to take any of the public mass transport.
The Taxi is fairly priced – assuming that you are dropping off at Taipei Station, the taxi fare would roughly be 600NT. If you would like to get to your hotel directly, taxis are usually the way to go.
The High-Speed Rail is the fastest (probably even faster than taxi) but also the costliest out of the rest three. MRT and the bus take the same time, so it would depend on your preference. One thing's for sure: There are so many English signs in the airport to guide your way. You are very unlikely to get lost.
Once you are in the city, you should primarily use the MRT (the local Metro system) to travel around. Most of the city's attractions are easily accessible using the MRT, but note that the metro system is complex and is considered quite confusing for many first-time visitors, so be prepared to get lost a few times. You can keep on using Taxi or calling Uber, or hop on a bus to experience the city. Also, Taipei is a very walkable city, and you should be able to walk from places to places if you know your way around. It's your choice!
One last thing: The rate of hotel rooms caters to all markets and rooms are available every time of the year. If you don't know where to look, hotels near Ximending and Taipei Station, possibly Wanhua and Zhongxiao Dunhua districts are your safest bets.
Attractions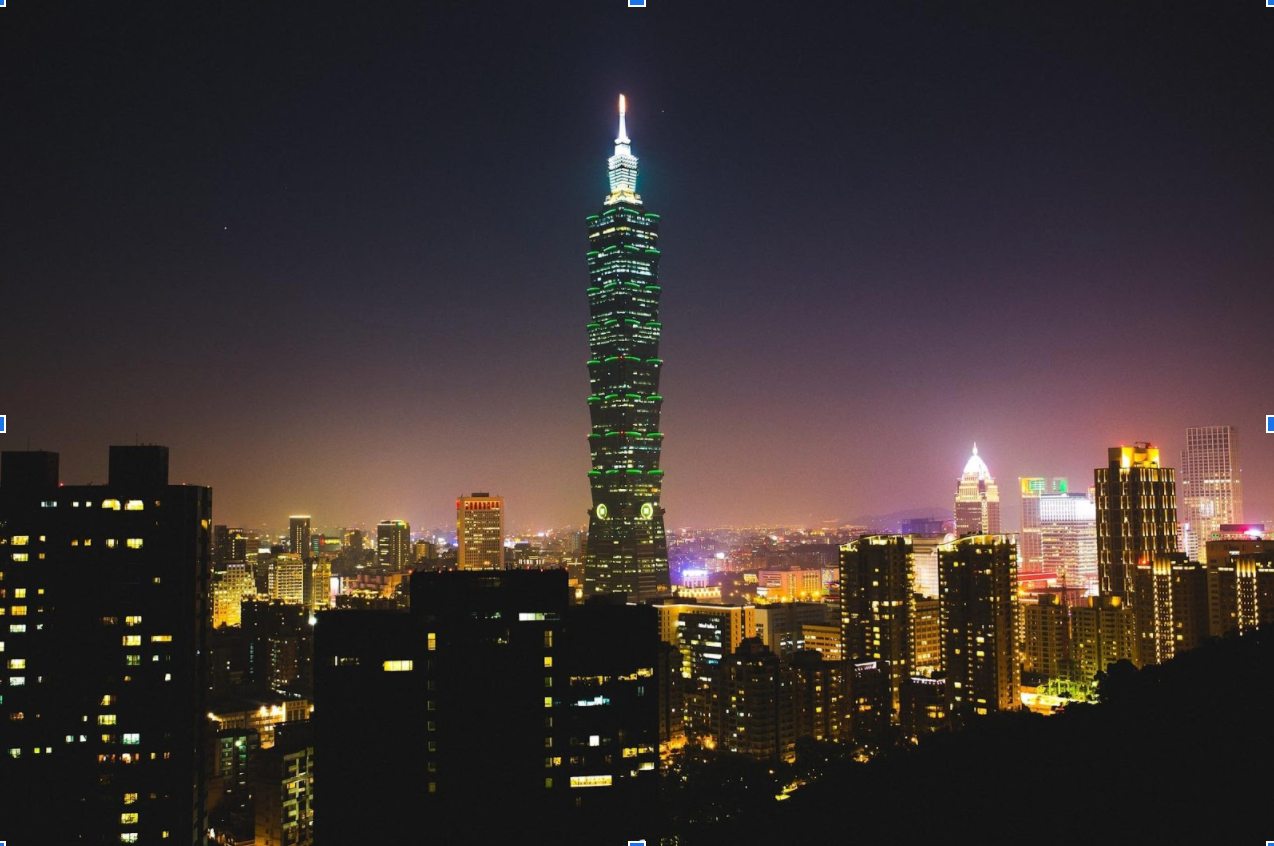 Many of the biggest and most important landmarks in Taiwan, such as the Taipei 101, National Palace Museum and The National Taiwan University are within the city.
Taipei 101 is the tallest building of Taiwan. It is 101 floors high—hence the name—and the top floors comprise two observation decks. This is one of the sleekest buildings of the city, and the best place to have a bird's-eye view of the city. After you've enjoyed the view from above, you should also have a look at the lower floors—it is a mall with a huge food stall serving international food.
The National Palace Museum is not the same as the one in Beijing. They share the same Chinese name (Gu-Gong—literally translated as 'the old palace') and have a similar focus: Chinese imperial artifacts and artworks dated back to the Ming and Ching dynasty. While the scale of collection in Taipei is much smaller than the one in Beijing, this is still one of the biggest collections of Chinese artwork out of the world. If you are into art and Chinese culture, check it out.
Lastly, there is the National Taiwan University, which is known as NTU. NTU is the Harvard of Taiwan. While you may not enter campus' building (Unless you have been invited by someone from the campus), you may take photos on the outskirts of this historical campus. CD shops, book stores and eateries are scattered around here, so even if you are not going inside the campus, there's no harm in walking around.
Shopping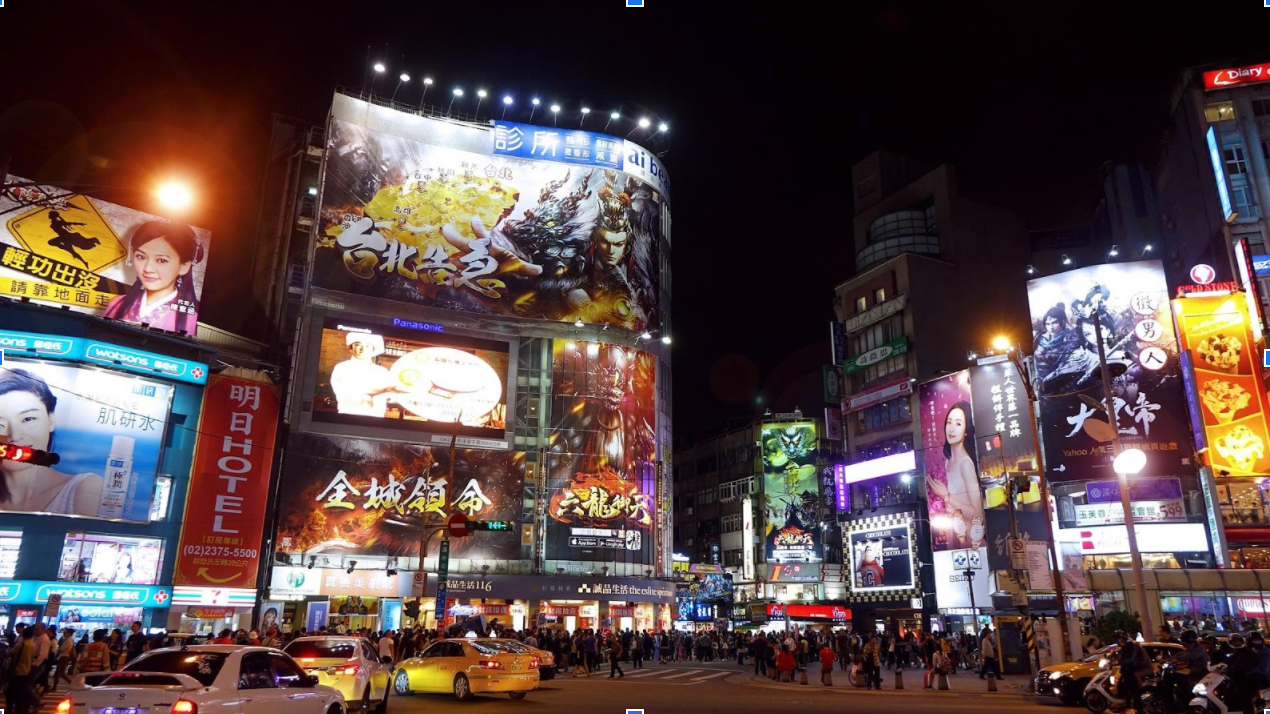 When compared with other parts of Taiwan, Taipei is well known for being a shopper's Heaven. SOGO, atre, Shin Kong Mitsukoshi are just some upscale big malls in The Shinyi commercial circle. In there, you should be able to find all the international big brands you know and love.
Taipei is also known for its underground shopping malls. The Taipei Underground Shopping Mall hosts shops that sell tourist goods and souvenirs. It is also famous for selling Japanese Comics, novels, video games and related goods.
One place you should definitely visit would be Ximending, which is a pedestrian walkway a-la 'night market'. While the business here usually starts in the afternoon, in the evening, Ximending kicks into another gear. You will most likely find people queuing for bubble tea and restaurants, while the shops sell an array of souvenirs and clothing items. Wallets, bags, accessories, clothes, Taiwanese snacks, and many traditionally related goods that can furnish your rooms, can easily be found here.
As for your souvenir wish list, Food is usually your safest bet. Pineapple Cakes, Tea leafs, 'pork papers' (pork jerkies which are thin as a piece of paper—this is super crunchy) are some most sought after items that will satisfy even your pickiest friends.
One thing you might not have expected would be books—Taiwan has quite the literature scene. If you know a friend who can read Chinese, why not buy him a book of Yang Mu, one of the greatest modern poets in Taiwan?
With so much to buy and enjoy in Taipei, why not book your tickets now? Fly to Taipei now with Cathay Pacific.
Food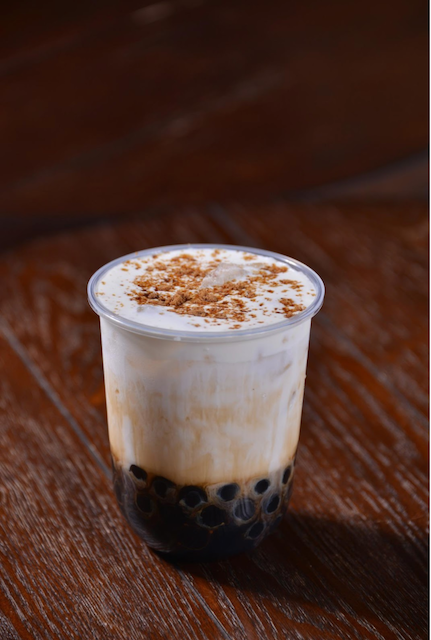 Even without mentioning, you should have heard about bubble tea by now, which is a variant of milk tea with tapioca balls added on, served cold. You will see people drinking this popular drink once you've touched down, as bubble tea shops can be found literally everywhere—including the Taoyuan airport.
Besides bubble tea, you would most likely want to taste some local snacks and food. Some of the stuffs you should definitely try include:
1. Xiaolongbao/Meat dumplings
The term literally translated as 'small cage buns'. It is, however, not a bun, but meat dumplings with soups inside, wrapped in a very thin layer of skin that's almost translucent. This item does not originate from Taiwan, but it is very popular there.
2. Beef Noodles
While the Beef served with the noodles is nice, what makes a bowl of beef noodles shines is the soup, which could have taken over 24 hours to prepare. Luckily, you don't have to wait for 24 hours for your bowl, as Beef Noodles can be found in most of the places in Taiwan.
3. Oyster vermicelli
While the name might trick you into thinking this is a noodle dish, this is more like a soup or a snack. Small pebbles of oysters and vermicelli are the main ingredients. Pig intestines are often added. If you think this is some odd Asian flavor, wait until you taste the Umami flavor on the soup, which is usually based on fish stocks or bonito flakes. You will be pleasantly surprised.
4. Fried Chicken cutlet
We are not referring to the American style Wings or the Korean style chicken nuggets, or any of the stuff you have in KFC. Taiwanese like their chicken cutlet fried and sprinkled with spiced salt, sometimes with paprika. It is spicy, crispy and juicy. In short: It's finger licking good.
You can find many of the food listed here in any of the 'night markets' in Taipei. Shilin night market, Shi-Da Night Market and Raohe Street Night Market are some places where you can start looking.
In Conclusion
There is really nothing stopping you from visiting Taiwan. So what are you waiting for? Book your tickets to Taipei now.