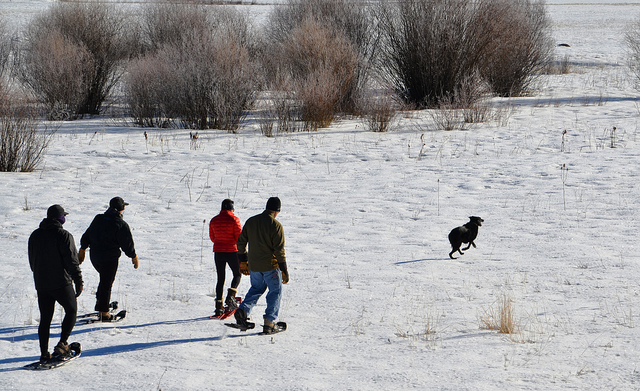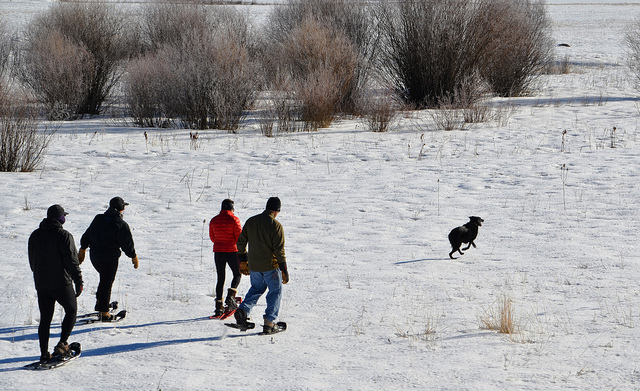 When people mention the Winter Olympics, perfect ski getaways, independent film festivals and even challenging mountain biking trails, Park City, Utah, is usually somewhere at the top of the places that come to mind. These activities make this picturesque location (it was named one of the prettiest towns in the country by Forbes Traveler Magazine in 2008) at the base of the Wasatch Range a half-billion-a-year hotspot for tourism.
For a town so attractive to tourists, it's only natural to see talents develop for all things of interest to them. Not many could have ever expected Park City to do so in one particular area, though — to develop as a mecca for food connoisseurs.
The city has been relentlessly adding to its bag of tricks in this area for years, to the point that now, local chefs and restaurants have turned into attractions in their own right. Perhaps it's because skiing helps people work up an appetite; it could also be that fine dining goes with fine film festivals. Both activities really do make you want to go out and celebrate with food.
From farmers' markets to spectacular street food and award-winning health food stores and restaurants, Park City has an unusually vibrant food scene. If you are delight in discriminating dining, this town is an important destination to try.
You should start out with one of the gourmet food tours
The wonderful thing about Park City is that since it's a very small town, you don't need to go very far to sample practically everything that's an offer. All you need is a walk down the beautifully kept Main Street to try out the talents of international-class chefs working on the most unique and distinctive ideas.
Whether you like the huge-and-hearty kind of eating establishment (of which the Bridge Café and Grill are premier examples), or wine and caviar sessions, entertaining guided outings such as Park City Food Tours and Utah Wine Tours are excellent ideas.
Once you're done with the food tours, it's time to begin looking around on your own.
Gourmet pizza
Most people wouldn't expect a small town in Utah to offer authentic, wood-fired Italian pizza, but there it is. The restaurant has beautiful high ceiling and lovingly designed wooden interiors, and unforgettable margarita pizzas and caramelized onion pizzas, and fettuccine, sorbitol and gelato. You'll probably find yourself hanging out at this restaurant more than you should.
A movie restaurant
It's obligatory for a town with a film heritage like Park City's to have a film-themed restaurant. For Park City, it's Zoom, founded 20 years ago by Robert Redford, who, incidentally, also founded the Sundance Film Festival. While it's sophisticated food on the menu, it isn't the French kind. Rather, it's the hearty kind with wild game, steak and trout and mac & cheese. The restaurant has a fanatical following — as much for the atmosphere as the food.
For buffalo burgers and other such things
If the bar in the sitcom Cheers was a place where "Everyone knows your name," the No-Name Saloon and Grill runs on the motto of "Helping people forget their names since 1903." It's where you simply go to have a good time with drinks and great bar food. If you love favorites such as buffalo burgers, you should try out No-Name and many other great options such as Montage Deer Valley and TNG Grill, all award-winning casual, hearty and filling food.
You could keep exploring
Park City is a wonderful place to head to even if you have no interest in skiing. The entire place is like Wild West movie set, except that it's a living real, living world. Park City's museum is a place where you can learn about the town's mining past, and admire a lot of great history.
While you do it, you can sample some of its history in the culinary department, too, with some of country's best restaurants. Bistro ay Canyons, Lookout Cabin, High West, Silver, The Farm, and many more offer surprisingly inventive menus, and of course, the perfect atmosphere.
Eva Duran not only works as a travel guide but she also knows where to head in Park City for your eating pleasure. She likes to share her travel tips and suggestions with an online audience and writes for several trave websites on a regular basis.
---
Featured Image by Base Camp Baker Under Creative Common license