Do you know your way around the woods? Could you start a fire in inclement weather, navigate without a GPS, or catch and cook dinner on the fly? In this era of temperature-controlled living and app-packed smartphones, such skills may seem obsolete, but all it takes is an automotive breakdown on a remote backroad or an unexpected blizzard on a hiking trail to remind you how valuable they remain.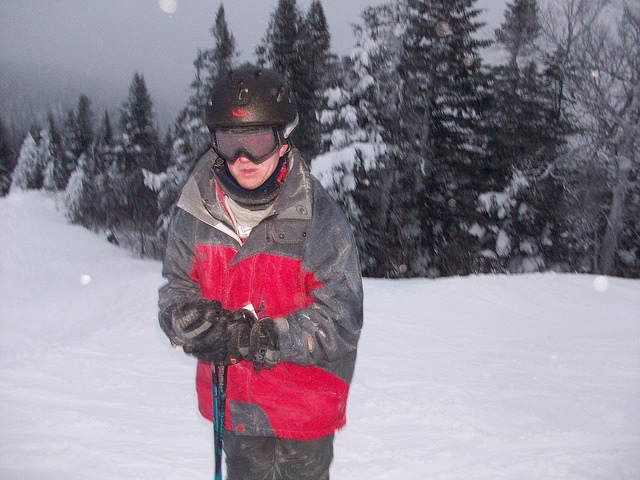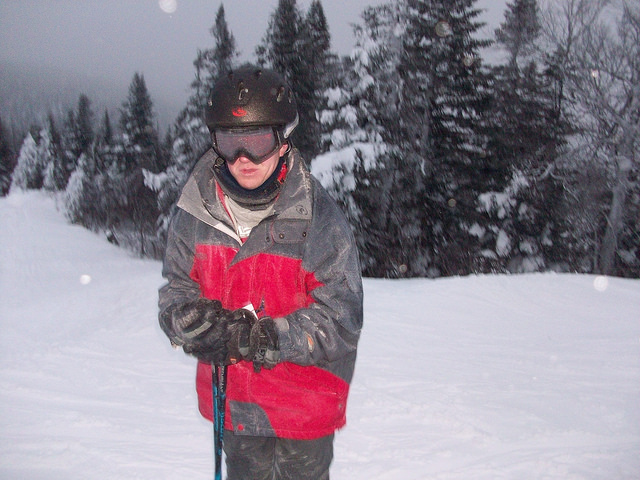 Fortunately, you've got the perfect place to bone up on some backcountry know-how during a visit to Quebec's beloved Laurentian playground of Mont-Tremblant. The Mont-Tremblant Wilderness Survival Centre is your sylvan classroom–the venue for some lessons in woodcraft that might just save your rear someday! It's situated on the grounds of a former fish hatchery about two hours from Montreal: a gorgeous property laced with trout streams and ponds and framed by heavily timbered peaks.
Survival Course & Fieldwork
One of the facility's main offerings is a five-hour "Survival Course" designed by Alexandre Croser, an 11-year veteran of the French Army who studied as a Commando and boasts firsthand experience in jungle-, mountain-, and wetland-warfare training.
The course gives you hands-on instruction in the core essentials of wilderness survival: how to start a fire, how to navigate by traditional means, how to build a makeshift shelter, the ins-and-outs of emergency signaling, and other vital practices. Your guide goes beyond basic techniques to teach the psychological fundamentals of a survival situation: warding off panic, prioritizing your actions, making a plan, etc.
Working this class into your stay in Tremblant, you'll feel that much more confident venturing out on a day hike or backpacking trip, knowing you've got a basic skillset to deal with an unplanned sojourn in the wilderness.
A Day With a Trapper
The Wilderness Survival Centre's "Day with a Trapper" program provides the chance to step back in time and learn a little of the living-off-the-land wisdom of Quebec's indigenous peoples and frontier backwoodsmen. Under the expert tutelage of the guide Abigougiche, you'll learn how to nab a trout with your bare hands and cook it over a campfire; bake traditional bread with a branch; and recognize the tracks and traces of boreal wildlife such as beavers, wolves, and foxes. You'll also get an up-close look at mighty wood bison–the biggest mammal on the North American continent–and visit an Algonquin sacred site.
Lifelong Lessons
The ski slopes, snowmobile trails, ziplines, downtown shopping, and other standout attractions of the Mont-Tremblant area make for a delightful time and some peerless R&R in one of Quebec's most accessible outdoor playgrounds. The Mont-Tremblant Wilderness Survival Centre offers plenty of its own fun, but also a truly singular experience.
The methods of making your way safely through the trackless woods that you'll learn here can serve you for the rest of your life. And even if you're not much of an outdoorsperson, the Survival Course or Day With a Trapper experiences give you some fascinating insight into the region's historical lifeways: Here's how First Nations people, voyageurs, and other backwoods travelers interfaced with the beautiful but demanding environment of Quebec's Laurentian Mountains.
The Wilderness Survival Centre's programs are ages 4 and up, the guides tweaking each outing to the special needs of a given group. In other words, this is a one-of-a-kind destination for the whole family. Don't miss it!
Lynn Bishop combines her work as a travel guide with a personal passion for the great outdoors and enjoying all the wildlife on offer. She loves to share her insights with an online audience and writes for several travel-related websites on a regular basis.
---
Featured Image by danielthornton under creative common license