If you've been around the Internet for a while (and also like traveling), one particular thing comes to mind. Everyone and their dog likes to talk about amazing mountains, cities, forests, etc. But when was the last time you saw somebody present some cool (irony aside) desert destination ideas?
In the current year, it's no longer difficult to have a different but awesome trip through the desert. We have 4x4s rotting in vehicle graveyards, so we might as well make use of them, right? Well, Cez and Agness of eTramping are here to help you get off the beaten track. It's time to see some places most people ignore for no good reason.
#1 Atacama
When it comes to desert destination ideas, you just have to see what Atacama has to offer. Just bring a lot of water along, because this place is considered the driest desert in the world. You might ask yourself – what is so interesting to see in the middle of a 40,000 square mile desert?
Well, for one, there is the famous "Hand in the Desert" sculpture by Mario Irarrázaal. It's exactly what you would expect – a giant hand created out of iron and cement. People that visit here take pictures hi-fiving it, or other such clever shenanigans.
But probably the best reason to visit Atacama is for the sea of flowers that grows here in the fall. Otherwise, you'll be met by a surreal landscape that seems out of this world.
#2 Gobi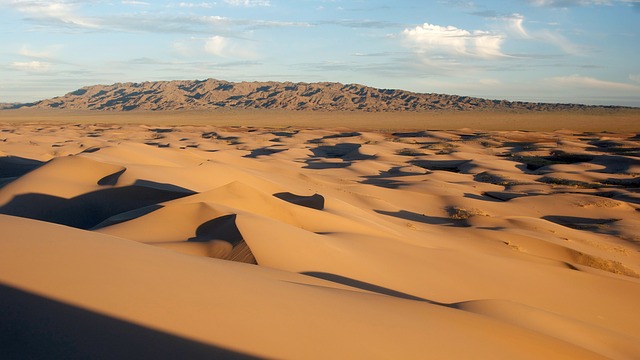 Speaking of off-world experiences, Gobi might be one of those desert destination ideas perfect for "Dune" fans. Situated between northern China and southern Mongolia, the Gobi desert provides both golden sand dunes, as well as red Mars-like rock formations.
Why did we mention Dune? Well, locals believe that there is a mythical creature called the Mongolian death worm here. Nobody has actually seen the creature, but everyone seems to describe it in great detail (red, thick-bodied, almost five feet long, and spews acid at its prey). Grab a camel and get to exploring. We're not sure if "lucky" is the best way to describe discovering such a creature.
#3 Sahara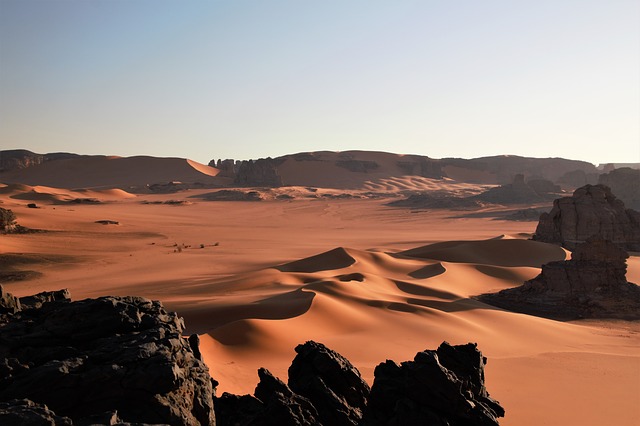 The Sahara spans 12 different countries. As such, this is one of those desert destination ideas in which you and your group will have to settle for a single place to visit. In any case, once you've figured out where you're going – you'll find that the Sahara is more than a sea of sand dunes.
For example, you have some cozy oasis towns such as Erfoud in Morocco, or Siwa in Egypt. Would you have expected to find literal citadels and fortresses hanging out in the desert? Neither did we, at first. But sure enough, there they are. Besides, the cafes in those towns aren't half bad, either!
#4 Mojave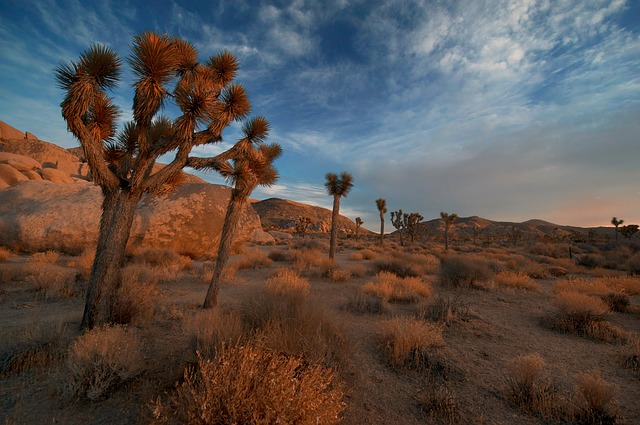 If you ever plan to visit Las Vegas, then the Mojave is one of the best desert destination ideas to include in your itinerary. You can't really avoid it (or the California heat), either way – so you might as well grab a cold one and enjoy the ride!
Visit the Mitchell Caverns, a spooky series of limestone caverns, the perfect spot to cool off in the Californian desert. You're in luck too, it was closed for 6 years and it's set to open this year. Otherwise, the Darwin Falls are 80 feet tall and hey, it's a gorgeous waterfall in the desert.
#5 Sonoran
Another North American desert, and a perfect spot for outdoor enthusiasts. If you're not a fan of hiking and sweating, you have the option of taking guided tours by Jeep or horseback. Nothing like an authentic cowboy or cowgirl experience. Otherwise, you can channel your inner Jules Verne and travel the desert in a hot air balloon.
Furthermore, there are a few lakes and rivers around the area that are perfect for kayaking, fishing, and other water sports. What is it with all this water in the middle of the desert?
#6 Rub' al Khali
This is the giant to top all giants. It's one of the better desert destination ideas if you're ever visiting Abu Dhabi and want to adventure around the area surrounded by a military convoy. Yep, this place is humongous and you can't really rely on your own traveler instincts like you otherwise would.
Fun fact: they filmed some of the latest Star Wars movie here.
#7 Black Rock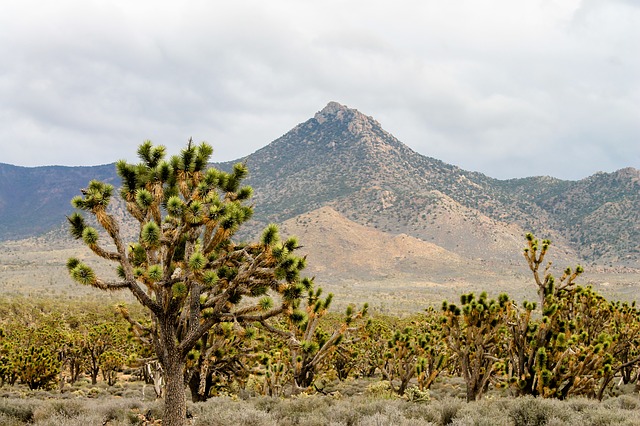 Black Rock Desert is one of the favorite desert destination ideas for people who like to take partying seriously and fans of burning stuff. It's home to the yearly famous Burning Man festival, usually held at the end of August, lasting until the start of September.
If you're not a fan of self-subsistence in the middle of the desert, then you can visit the Iveson Ranch on Highway 34. You can go hunting in the area, ride horses, and genuinely have a fun time. Or, you could ask around for the hot springs near the Playa. Be warned that not all of them are safe for swimming!
#8 Desert Destination Ideas? Antarctica Is One as Well!
We bet most of you didn't expect this one. It's actually classified as a polar desert because of its extremely dry conditions. Oh, and the fact that it never rains here (besides some coastal areas in the summer). It's kind of difficult to have humid air when everything around is frozen.
If you decide to embark on an Antarctica cruise, you might want to bring some lip balm along. Having chapped lips isn't exactly fun, and we're sure the seals in the area don't have any on them. In any case, Antarctica will be the cruise of a lifetime.
Imagine coming home and telling all your friends how you saw whales and dolphins in the desert. Do it just to confuse them a bit. Though, that would mean you have to keep the trip a secret. Personally, we couldn't resist bragging about it to everyone.
Nonetheless, you will like the fact that the animals here are very sociable. You wouldn't expect that, but since there aren't that many visitors, they don't scatter around in fear at the sight of humans. The penguins in particular are a really friendly bunch. Go say hi!
Which desert are you excited to visit first?