Dubai is an excellent choice for a vacation with friends or family. From the hotels in Dubai to other landmarks, Dubai exudes luxury and sophistication. It is an ultra-modern city that never fails to deliver amazing adventures and stellar hospitality. Offering the perfect mixture of modernism and tradition, Dubai is dotted with places that are worth a visit. Ranging from the man-made amusements to the natural wonders, it has something for every type of traveler. Here are five marvels in Dubai which must be visited by every tourist in this city at least once.
1. Burj Khalifa
Burj Khalifa is one of the most talked-about wonders encompassed by Dubai. It is an exotic skyscraper that is equipped with 8 escalators and 57 elevators. The ambiance here exudes an artistic exuberance. The interiors of this structure are a testimony to the exuberant sums of money spent on erecting it. To get a bewitching bird's eye view of the city, head to the 124th floor of this building.
2. Marina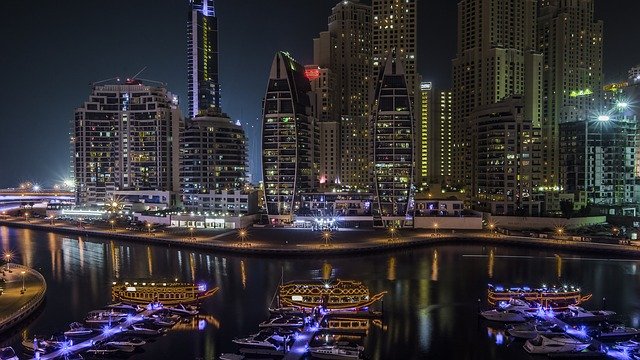 Marina in Dubai encloses cutting edge entities in its district. It is known to be one of the best-settled districts featuring tall towering buildings, top eateries, and other intriguing attractions. The waterfront district has everything from boutiques to traditional markets where you can access a range of products designed locally. This district also features a pathway lining the waterfront called Marina Walk which is perfect for an evening stroll with your loved one.
3. Aquarium & Underwater Zoo
Dubai's Aquarium and Underwater Zoo is known to be the largest suspended underwater zoo in the world. You can have an enthralling experience of exploring the underwater life here. This zoo has a huge collection of different aquatic species including tiger sharks and other endangered animals. This aquarium houses more than 140 aquatic species which can be conveniently viewed in their natural habitat.
4. Miracle Garden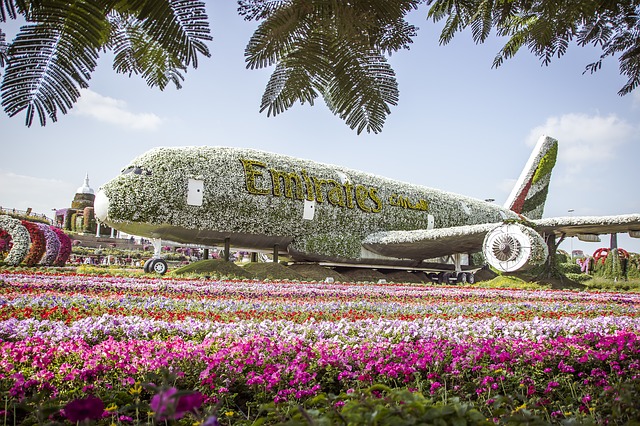 This place features lush gardens dotted with a variety of colorful flora and fauna. The vibrant mixture of colors featured in this place is truly a treat to the eye. This is one of the largest gardens in the world with flowers grown over man-made structures of vehicles, Dubai landmarks, animals etc.
5. Ferrari World
Ferrari World was founded in the year 2010, and since then, has been a popular amusement park among adventure enthusiasts. The design and architecture of the entities of this park are Ferrari themed. If you visit Dubai with your family, you must head to this destination for a truly memorable experience. The highlights of Ferrari World include Ferrari Store, Formula Rossa, Fiorano GT Challenge, Scuderia Challenge, G-Force, Speed of Magic, V12 and The Pit Wall.
With so many attractions encompassed in this city, you can easily spend a fun-filled week here. Riyadh is another city nearby which can be explored for a thrilling experience. You can easily access Dubai from Riyadh by opting for any of the Riyadh to Dubai flights. So have you booked your tickets yet?…