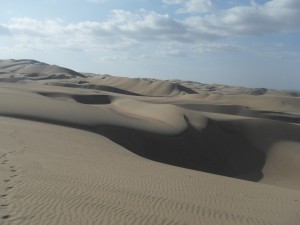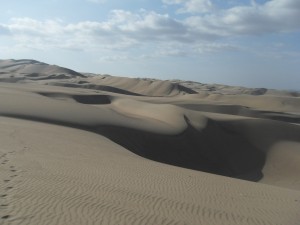 It seems everyone knows to carry toilet paper around with them but me. Or you have to ask for it at reception. I wish someone told me this before I went pee. Ohhhh well… Huacachina is very sandy. Sand all over the bathroom, sand in my bed, sand in my toes, sand in my eyes.
Speaking of sand, sandboarding was fun but a little over rated. After a few hills I was over it. I mangled my hands going down on my stomach, mostly due to holding on for dear life.
Although I only spent 2 nights in Huacachina, it was good to chill out in after the late nights in Lima. I also went to the vineyards later that night and tried a few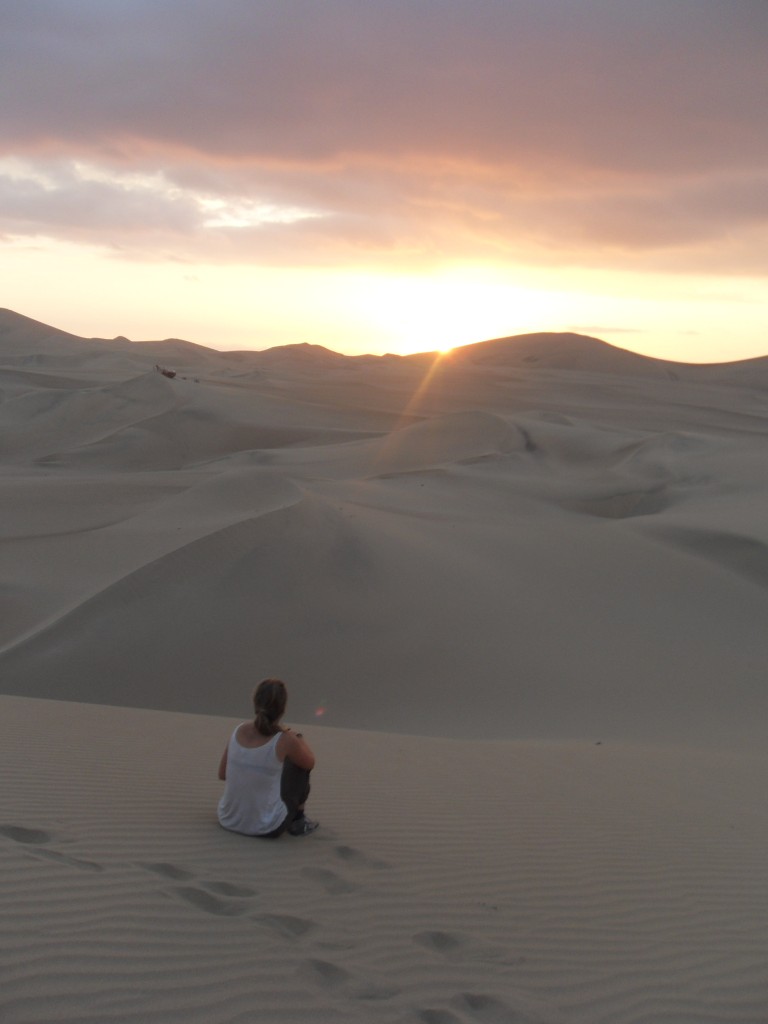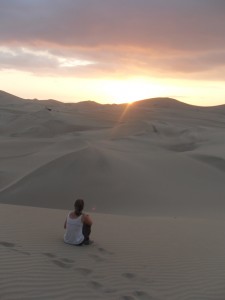 different types of Pisco.  I have no idea what kind of wine I tasted, I tried to ask them, but really got no answer due to the language barrier. The wine was sweet but very strong, reminded me more of port. I obviously chose the strongest one and drank a bottle of it. High five!
Another adventure in Huacachina, a guy I hung out with for a day decided he was in love and wanted to move to Canada. I avoided him, yet he found me and followed me to the bus station.Creeeepy! Maybe he just wanted entry into my country really badly?
Either way, I made it on the bus ALONE and headed to Arequipa to meet my bartender Els!