By: Lindsay Hogg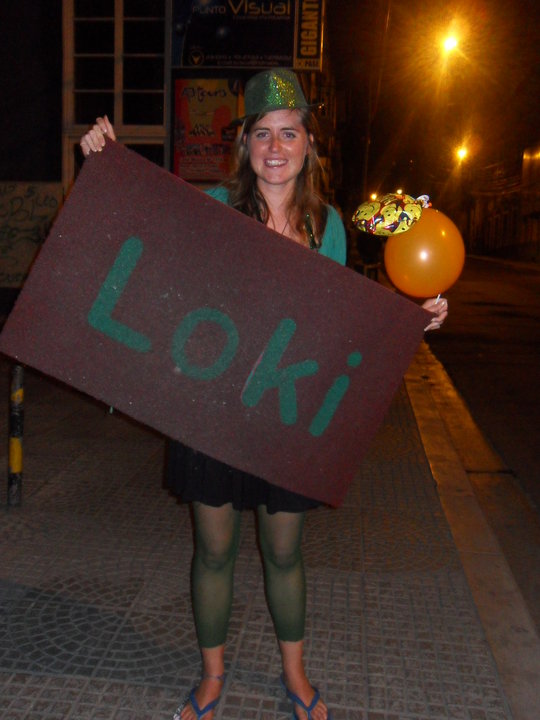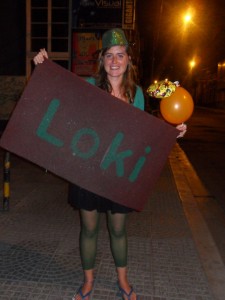 As promised, I made it to La Paz alive for the infamous Els birthday, which just happens to fall on St.Patrick's Day. And while I am on the topic of St.Patrick's Day, I would like to take a minute to let the Point Hostel in La Paz know that mixing sprite and mint liquor for funnelling is not cool. NOT COOL POINT HOSTEL!
Secondly I would like to state that I managed to steal the Loki mat as a keep sake for the Point Hostel and a birthday present for Els. But shame on her, she forgot it at the bar. I also hope the travellers in Loki feel safe, I was only able to manage stealing this mat because the security guard was asleep.
Els birthday/St.Patrick's Day ended in an argument with the burger guy on the street because he was trying to rip Els off. I believe he had some Redbull poured on his grill for this. For shame again Els…
The next week was quite the party as well, managed to go to the bar in my socks because I couldn't find my shoes. "Desperate times call for desperate measures."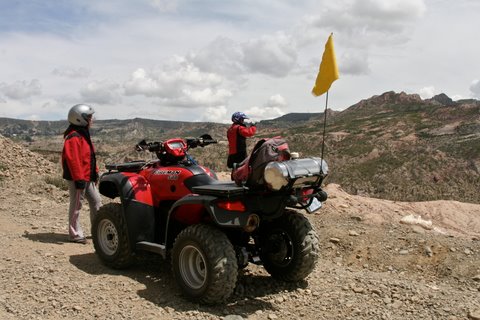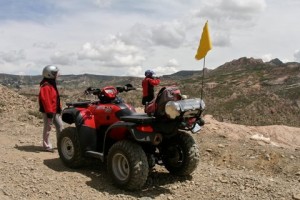 Although happy hour was a reoccurring event in my life for the next week, I managed to break away from the parties and go see the general tourist attractions like the witches market. Cara and I also rode ATV's (quads) for 5 hours in the mountains and quite sore thumbs from going full force. We were going to ride bikes later that week, but after seeing our friend Julian's bruise from falling, we decided against it.
Cara also thought it was a good idea to go to 'Chicolitas', (which we were told was lady wrestling). Sounded pretty cool but turned out to be a cheap, extremely cheesy version of WWF. The only way we got through that one was by sneaking beer in.
I thought I would never make it out of this black hole alive. Party, after party – adventure, after adventure, it's not easy to pull yourself out of La Paz. But I finally did it! I managed to leave after ten crazy nights and make my way down to Uyuni to see the salt flats, lagoons and hot springs. Ten days is super impressive compared to some of my friends I left there!