By: Hogga
I love Latin America and I think it's a romance hotspot. I've been all over South America and I'm dying to see some of Central America. A lot of people will say Paris is their top spot for romance, which I've asked about in a previous post, but if you're a dude trying to impress me, you can take me anywhere in Latin America, or Subway, because I really like sandwiches.
These are the reasons why I like to get all girlie and giddy in Latin-ville.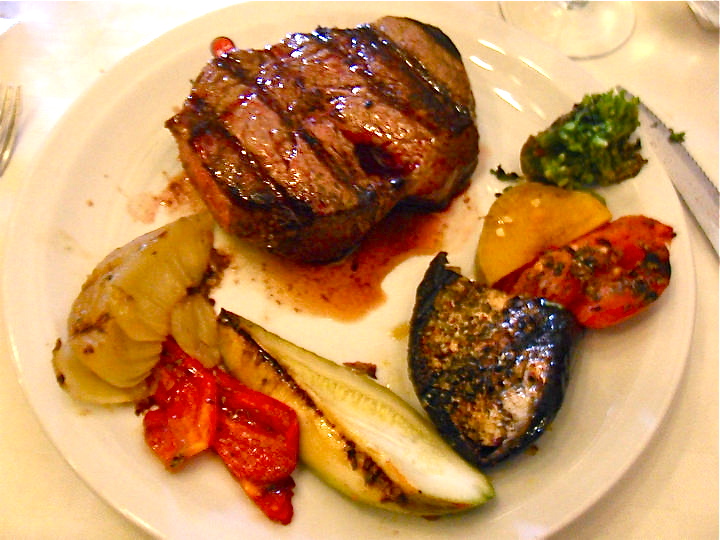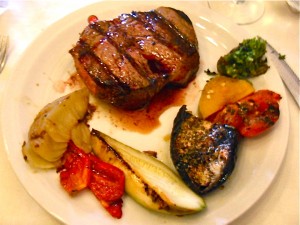 Dining – What's More Romantic Than Delicious Food?
I didn't know people ate dinner past 8pm until I travelled to Argentina. That's far too close to my bed time on a weeknight. There are so many dim lit restaurants with delicious wine and steak, I find it romantic even if I'm on an all girls dinner date (meow!). Chile is also a hotspot for dining and trips to vineyards. Go do some wine tasting, get a little tipsy, have a little make out. It's romantic and delicious!
Siesta's! Yes please!
Two people can fit in a hammock easily and if you get the right spooning going on, it can be one of the most comfortable sleeps you've ever have. Cuddling a cute boy outside with fresh air on my face and the birds singing followed by a few beers on a patio and a night on the town is my kind of romance! And you know what great naps are followed with *wink*. I know you can probably do these things anywhere, but it's the atmosphere a romantic stay in Panama or Mexico has to offer. Love is in the air!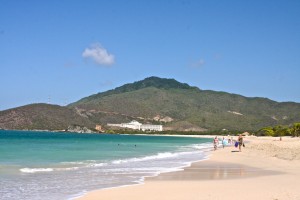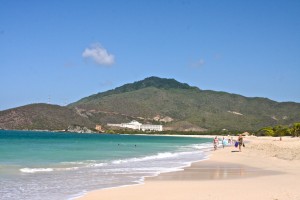 The Beaches – Like Being Naked, But Not Quite
One of the most amazing beaches I have ever sunk my toes into was on Margarita Island, Venezuela. I was there for a wedding which makes it stand out as a romantic destination for me. The couple who got married are fantastic and I am close with their entire family. My week there was all-inclusive = lots of drinking, so I can't say for sure whether it was actually romance or just the booze. Venezuela is also home to Angel Falls, one of the world's eight natural wonders, which would be pretty cool to visit with someone you have the hots for.
The Culture – It's Okay To Love
I find many Latin American's wear their heart on their sleeve. For them, it's okay to tell everyone how much you love the person you're with and I think that's amazing! Although I'm not big on public displays of affection, when you're somewhere that encourages love and romance everyday within their culture, it's hard not to. Cute kisses and hand holding galore! Don't forget that Latin American dancing such as the salsa is also super sexy-pants.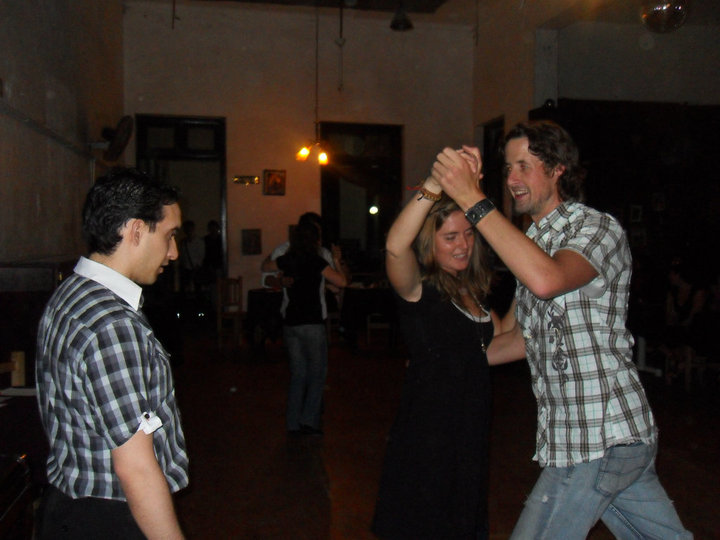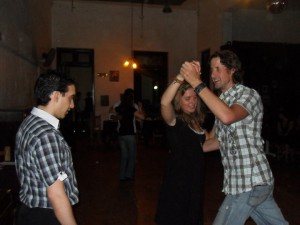 The Boys – Yum!
Anyone who knows me, knows I have a weakness for Latin men. Or it could be that I'm extremely gullible when they tell me I'm the most beautiful girl in the world. It's pretty easy to spot a sleaze bag , but I think a lot of the time these men mean what they say and it's lovely. Unfortunately, they find a lot of women very beautiful, so you can be the apple in their eye one minute and before you know it they've spotted a shinier apple. (Damn shiny apples!). Seriously though, a lot of these guys are really hot and I think I have a problem with my addiction to them.
There's many reasons Latin America is a romantic destination, but the fact that I enjoy travelling there so much means the most to me. To share something I enjoy so thoroughly with someone else would be awesomesauce!