By: Margyle
Ever been to a place and just been completely at peace? There are some spots during my travels that have just completely blown me away by doing little more than simply being. Upon review of this list, one thing is clear – I love vistas and my idea of a good chill out spot necessitates water (all but two are by a lake or ocean). Oh yeah, and maybe it's a coincidence, but all the spots are free.
I can't say these are the only great chill out spots I've seen but these are the ones that came to mind the fastest – also, they are in no particular order. Enjoy.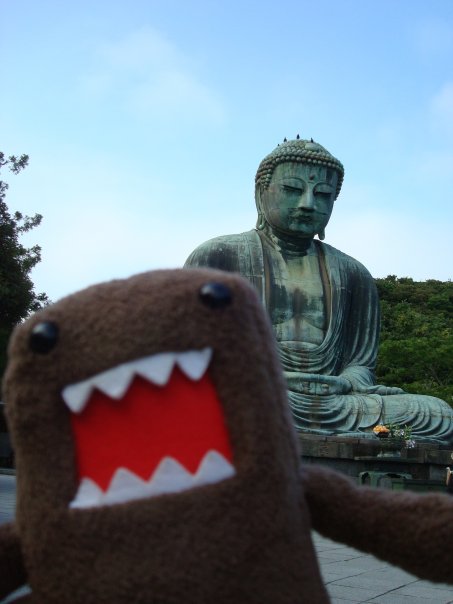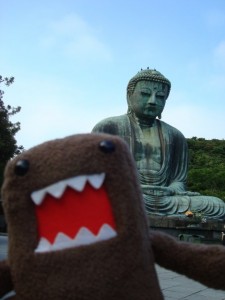 1. Kamakura – Near Yokohama, Japan
Visiting anywhere in the Kanto Plain can be a bit overwhelming due to the intensity of urbanization, so if you need a spot to unwind that is only a day trip away from Tokyo, check out Kamakura. The site of one of Japan's many former capitals, Kamakura has changed into much more of a tourist spot that has a soft spot in many Tokyo natives. Going here during cherry blossom season is a spectacular sight, particularly around the Giant Buddha statue that simply can't be missed (you can even go inside of it!). Want the ultimate chill out? Grab a beverage, head to the beach and just soak it all in – even in the summer it's surprisingly under populated… just beware of the birds.
2. Piazzele Michelangelo – Florence, Italy
While all of the sites on this list cost nothing to enjoy, this one stands out because when anyone talks about Florence, this is right up there with any cathedral or art gallery. Anyone who has been to Florence and not made the trip up to the hilltop that houses Piazzele Michelangelo should hang their heads in shame. Sunsets up here on clear summer nights are without equal – the iconic buildings lit by the days last light, transformed into a nocturnal spectacle for the soul – it's the perfect way to end a day in Florence or Italy as a whole. Toss in a street performer playing acoustic guitar, a bottle of vino and some gelato and well, it can't get any better.
3. Mooloolaba/Alexandra Headlands – Sunshine Coast, Australia
Australia basically is one giant coast (well, it is an island), but venture north of Brisbane to the little slice of heaven known as the Sunshine Coast and you'll be hard pressed to find a better chill out spot to catch some rays or waves. Where Mooloolaba ends and Alexandra Headlands begins is a point of confusion among most visitors. The answer? Stop worrying, find a spot on the beach and turn your own shade of Aussie gold.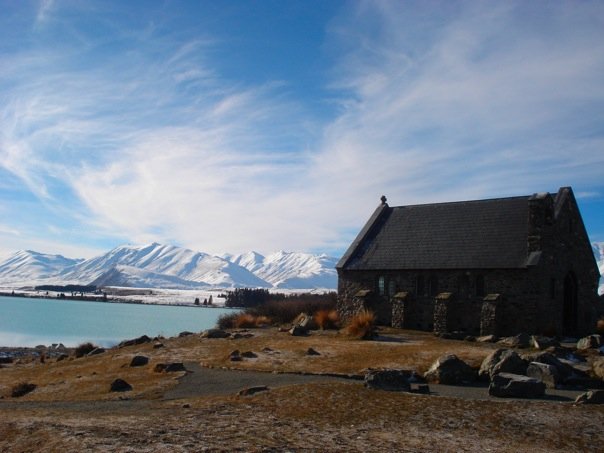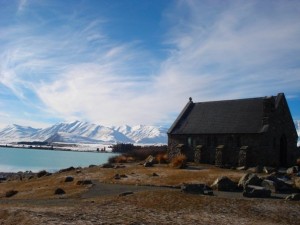 4. Lake Tekapo – South Island, New Zealand
Anyone trying to find a major metropolitan hub reasonably near Lake Tekapo will be out of luck – it's basically a turn in the road – but that is precisely the reason it's so great. Situated a few hours south of Christchurch on the greatest place on Earth, the South Island, Lake Tekapo is framed by mountains and a tiny functional church. The result is a great photo-op and a peaceful spot to eat your lunch during your New Zealand road trip.
5. Palau National – Barcelona, Spain
Much the same as Piazzele Michelangelo, Palau National is located on a hilltop overlooking the city and is best enjoyed when you can just sit and relax on the steps outside the building. Being tired and arriving after hours, I never knew what the building was until after I had left – all I remember to this day is that great night with my friends, watching the sun go down while being serenaded by some guy on a guitar. How can you not give someone a few euros when their music is as much a part of the memory and feeling as the place itself? Amazing.
6. Riomaggiore – Cinque Terre National Park, Italy
Italy doesn't play fair when it comes to great relaxing spots because there are so many, but no list of chill out spots would be complete without the Cinque Terre. A national park made up of five small towns accessible largely by boat or local train, the Cinque Terre gives you that traditional coastal Italy sought after by many travellers. Any of the towns can provide you with a great spot to chill out, but my favourite is Riomaggiore – the first town if arriving from the south. Even hiking between the five towns somehow doesn't seem like a trial (although in the summer, the last two can be death-like at times) and finding the perfect place for dinner to enjoy sunset isn't a problem when pizza, wine and spots hanging your legs off the rocks are the best seats in the house.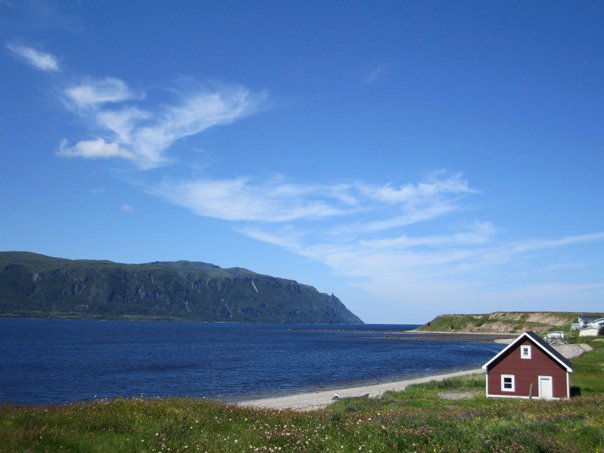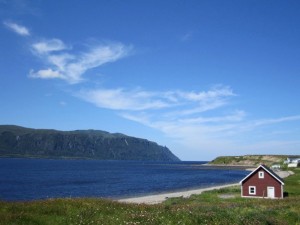 7. Norris Point – Newfoundland and Labrador, Canada
I can't forget my home and native land… even if I live nowhere near this place. Being home to Canada's friendliest people, Newfoundland and Labrador is like its own little world and if you take a boat or flight to the island of Newfoundland, you're likely to head into St. John's on the east side. Don't forget about the west! Located by Gros Morne National Park, Norris Point is a small town on a natural harbour that deserves a stop, even if it's just to sit on the grass and watch the clouds. With iceburgs making their way through here as late as July, lobsters everywhere, countless hiking trails, moose coming out the wazoo and a great starting point to heading north to L'anse Aux Meadows (the first known landing of Europeans in the Americas almost 1000 years ago – go Vikings!), this deceptively simple place should not be overlooked.