By: Hogga
So you think you're a traveller? Well unless you've travelled back in time, like me… think again.
Ah, I'm just fucking with ya, but I've seriously travelled back in time.
In attempts to cure my winter blues, a few of my friends and I headed to Medieval Times, Toronto. You may think that sounds somewhat lame, but your wrong, because it's awesome and we're awesome.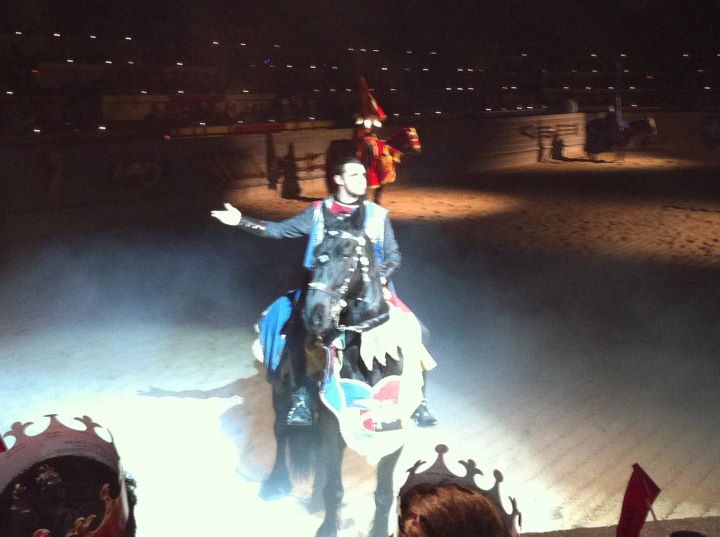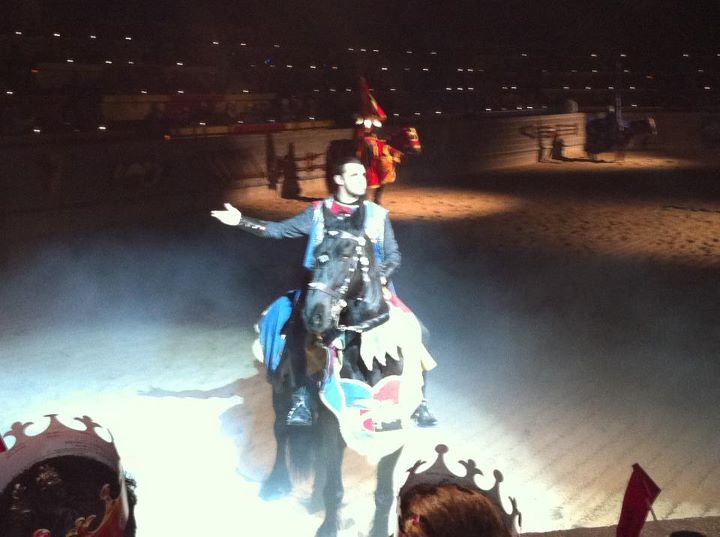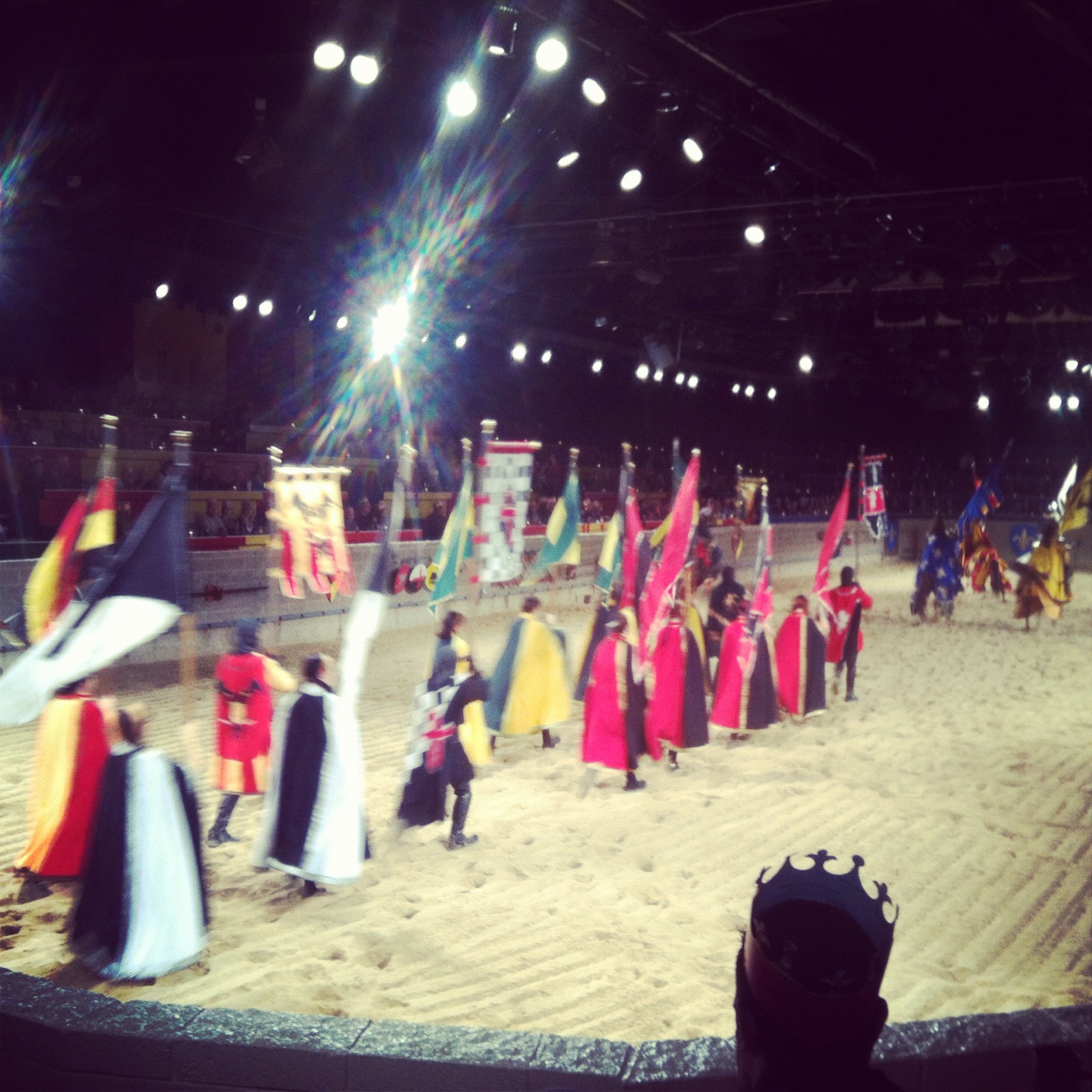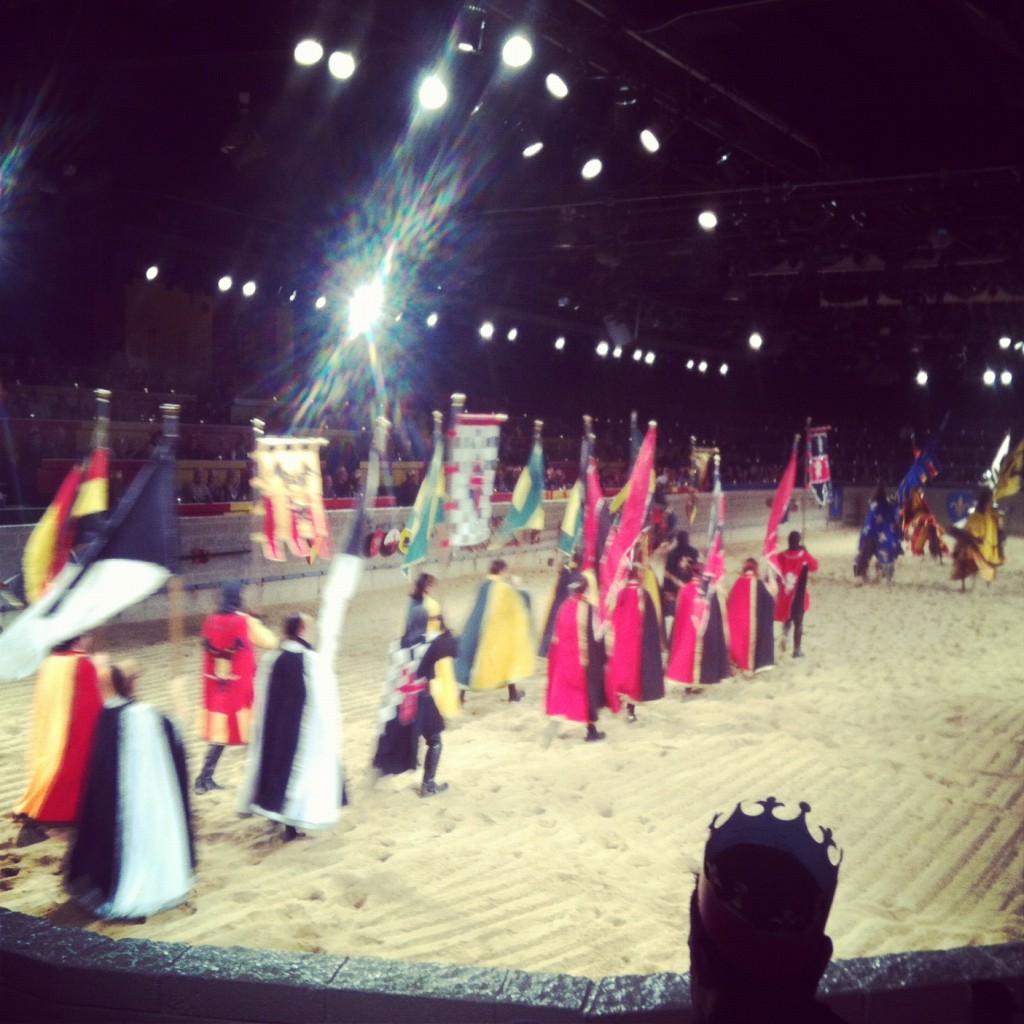 We were there quite a bit early so we wandered around. My friends gawked at the horses as I gawked at all the hot men. Unfortunately all these hot men were with their wives and children, as many of you have seen my facebook status about all the DILF's up in Medieval Times.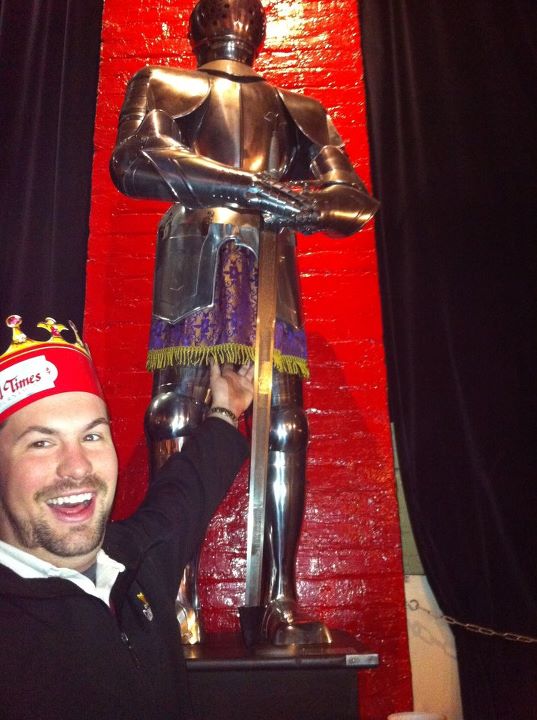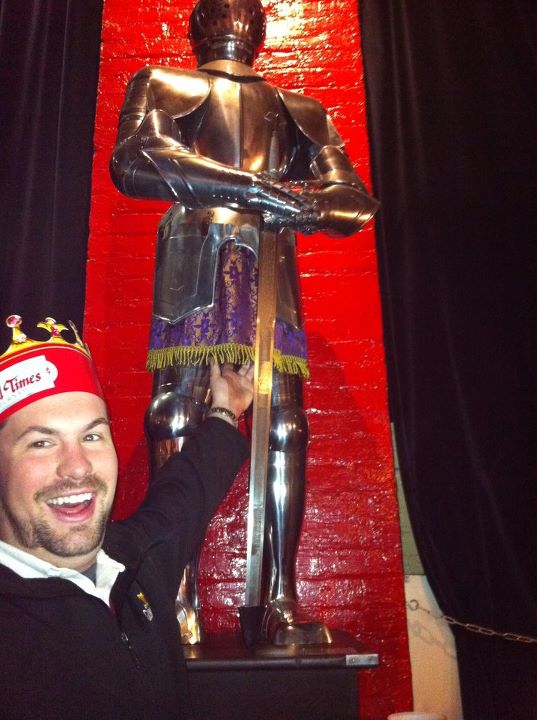 Everyone that worked at MT referred to us as 'princess' which I thoroughly enjoyed. We also got to wear crowns and eat the delicious meal with our hands – there was no shortage of booze either. You can even order bottles of wine before the show to be delivered to your table.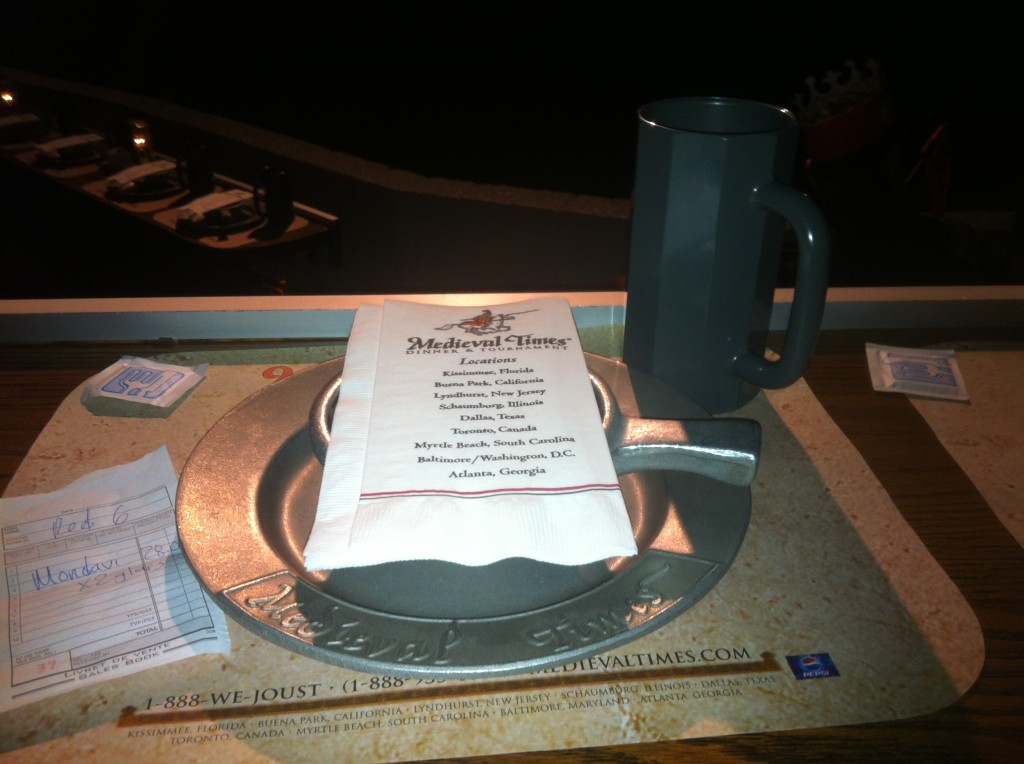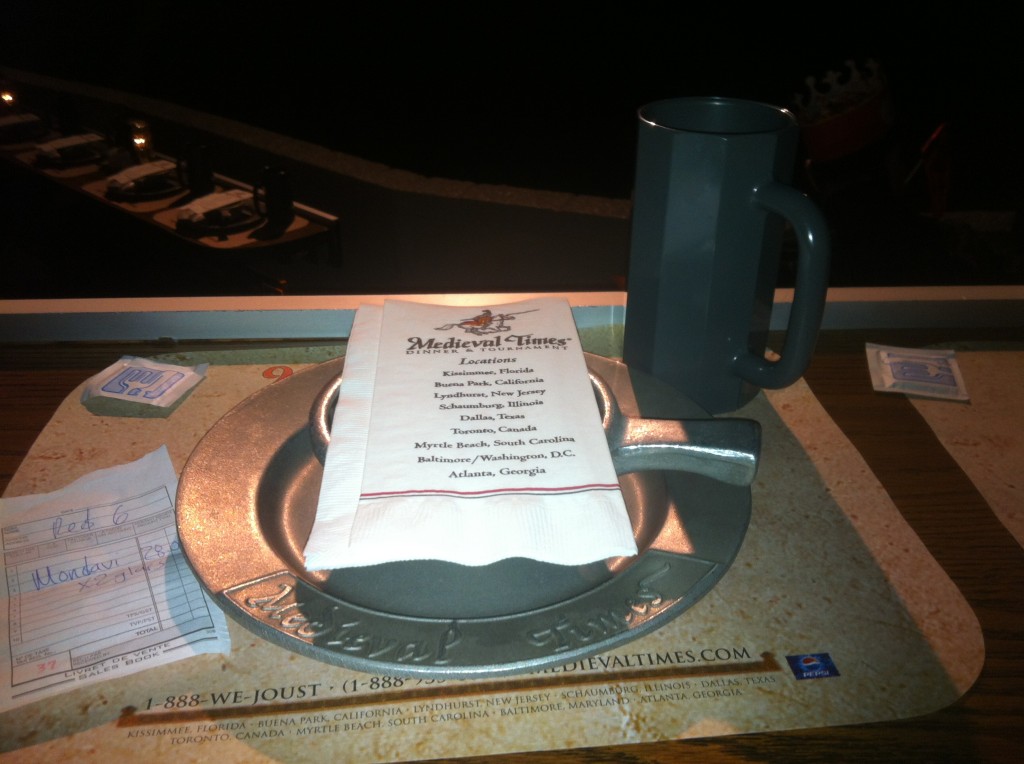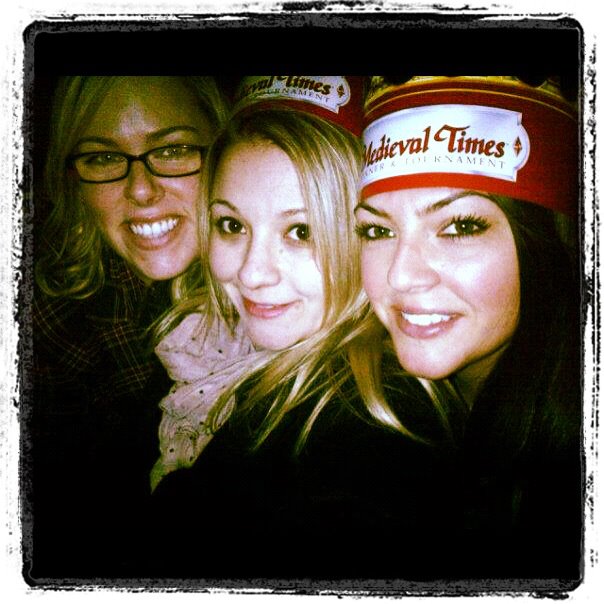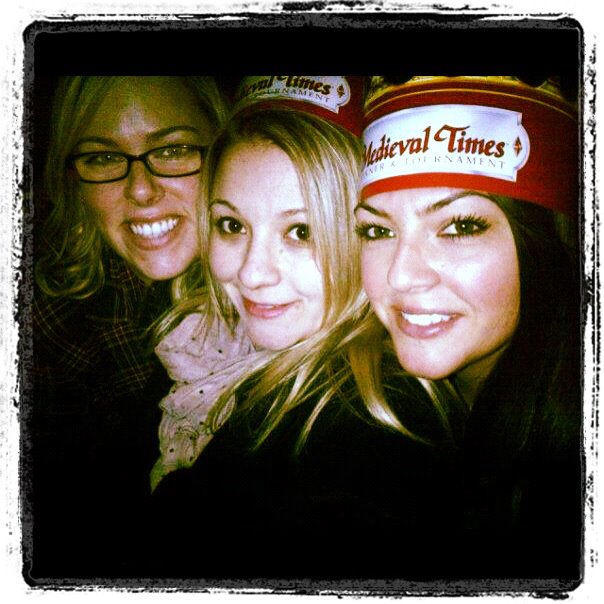 The knight we were asked to cheer for (in accordance to the colour of our crowns)  was the red night. He had a sick moustache, so we were pretty pumped and yelled a lot.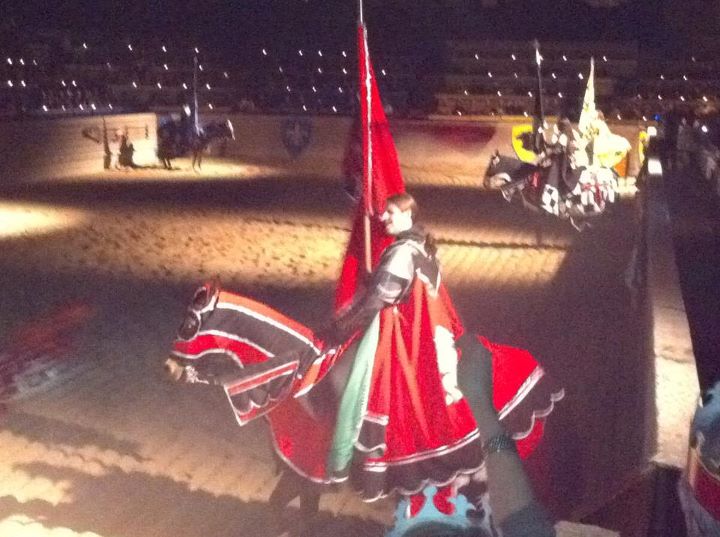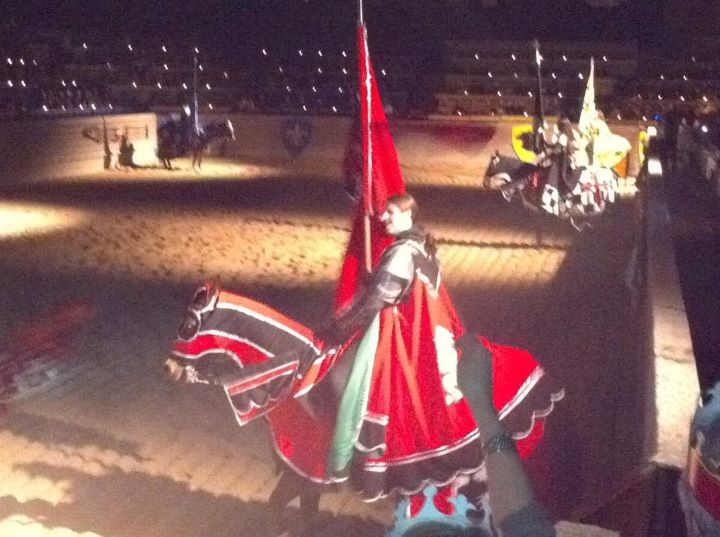 I'm not gonna lie, it was a bit cheesy, but still a super good time. I would recommend it for all ages as long as you go in with an open mind and don't have too high expectations.