Guest Post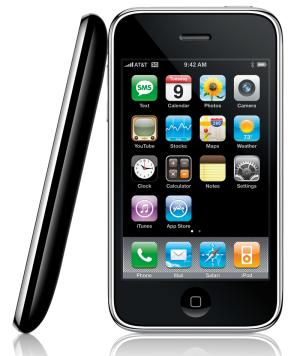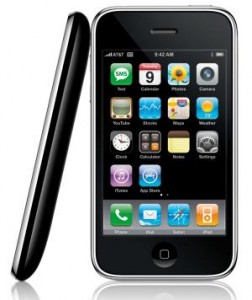 The iphone has become more than an object of desire. It is a great gadget that helps you organize yourself in the office, at home, or on the road. There are so many awesome things that you can do from your iphone because it comes with a host of tools and applications that simplifies travelling.
Before you hit the road, take time to get familiar with some of the best tools on your phone. This way, you appreciate some of the most handy iphone features that will make your trip a lot less stressful.
1) Maps – Using a map to find a rental car from your iphone is a simple task. To make life even easier for you, your Maps application will act as a live GPS for you as you may not know your way around town just yet.
2) Wi-Fi Connection– Regardless of your destination, your iphone gives you connectivity as your travel. Its Wi-Fi ability allows you to access your emails, make calls, browse the web, and track your location in real time. Indeed, there is so much you can do when you have an iphone on the road. It certainly makes travelling fun and easy.
*Be sure to check with your phone company about extra costs for using your phone abroad*
3) iMessage ­- allows you to keep in touch with friend and family while travelling. You can share pictures, videos, and even chat with friends who have iMessage phones via Wi-Fi feed in real time.
4) iTunes – the built-in mp3 player allows you to organize you best songs or videos for your trip. In addition, iTunes also allows you to download songs, videos, and podcasts from any location. You will never get bored while travelling when all your favourite songs are at your fingertips.
5) Camera – You don't have to take your camera with you when you have an iphone. It has 8 mega pixel camera and video capability which allows you to capture still or motion images while travelling. In addition, the camera application allows you to edit, upload, and share images online via social media in real time.
6) Reminders– this is another awesome application which empowers you to organize your tasks as you travel. You can prioritize or sequence activities so that you can transition from one to another at the right time.
7) Notes ­- this is a digital notebook which allows you to journalize or log vital information as you travel. If you have a hard time keeping track of e-mail addresses, names, locations, bank details, and new music, then notes will make you more organized on the go.
8) Weather – you will need regular updates on the weather as you move into new areas. The good thing is that you can access weather information in real time via Wi-Fi feed on your iphone. With regular updates, you will have an upper hand when packing.
9) Newsstand– this tool enables you to update and access all your favourite books, magazines, and newspapers. In addition, you can upload all your favourite publications as you travel.
10) Calendar – this is an essential application that will help you organize your trip. You can mark important events and update them to other apple devices. Most importantly, you can also log hotel, flight details, and consular information using iCal. Indeed, this gives you the peace of mind to plan and simplify your trip.
All these applications make the iphone your best companion while travelling and we haven't even begun to tell you about the amazing apps yet. The bottom line is that iphone keeps you organized and efficient and this allows you to enjoy your trip anywhere around the world.