Kenya has long been a favourite for western travellers to Africa; it's especially popular for first-time visitors and features a huge range of scenery from white sand beaches to savannah, desert and jungle. A well-developed nation with good transport links and incredible wildlife viewing, Kenya makes a great holiday destination for the first-time visitor to Africa.
The best times for viewing wildlife are June to October and December to March, although there is a possibility of seeing animals all year round.
Places to visit
Beaches
With its coastline along the Indian Ocean, Kenya's beaches have powdery white sand and azure waters. It's still possible to find some of the most secluded beaches in the world, including on the islands off the coast of Kenya, although some regions are over-developed.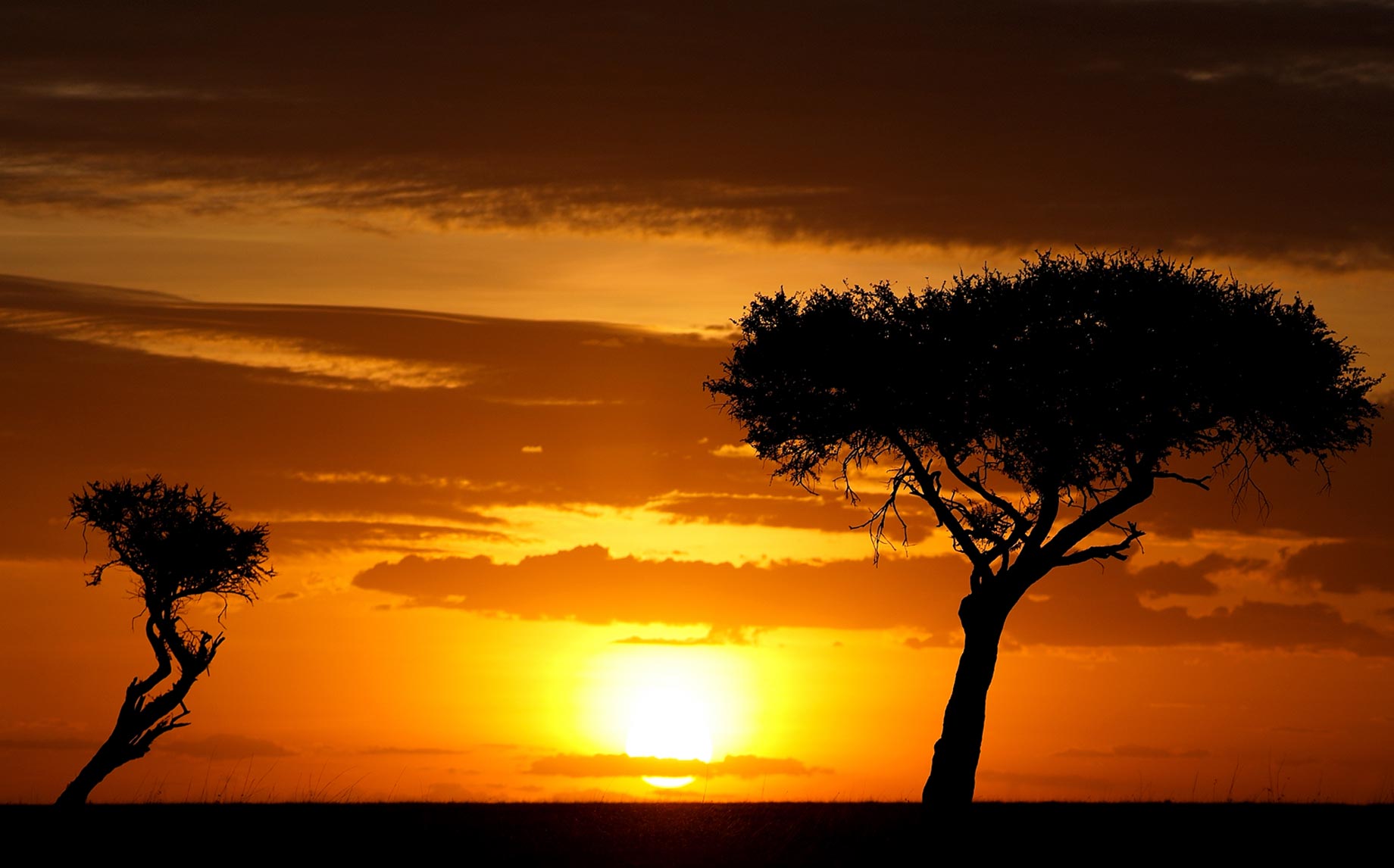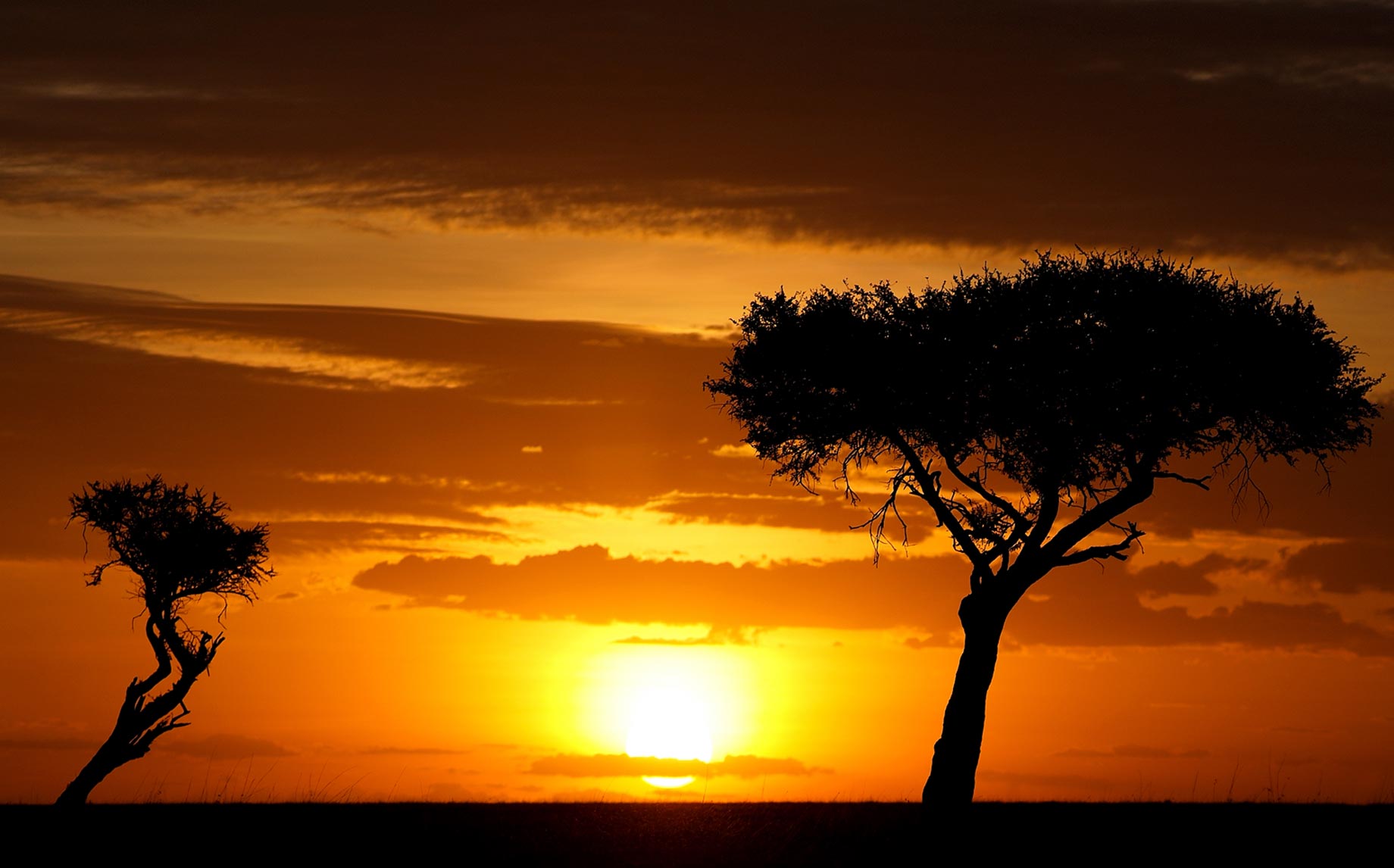 Masai Mara safari
The Masai Mara is a game park where safari enthusiasts flock for the Great Migration, the annual movement of zebra, Thomson's gazelle and wildebeest through the reserve from July to October. It is named for the traditional inhabitants of the people, the Maasai, whose distinctive customs and colourful dress make them one of the best-known African ethnic groups. Big cat viewing is as good as anywhere in Africa. Whilst some areas are busy, there are quieter conservancies where you can enjoy spectacular game-viewing without the crowds.
Great Rift Valley
Another of the most famous features of Kenya, stretching from the north to the south, the Great Rift Valley features stunning birdlife, volcanoes and lakes. Lake Turkana, also known as the 'Jade Sea', forms the breath-taking northern part of the valley, stretching across 250km into Ethiopia. Many fossils of early hominids have been recovered in this region, preserved by lava flows in the region. More accessible are the lakes of Naivasha (fresh-water) and Nakuru (soda), the latter of which is home to thousands of flamingos.
The Laikipia region
A vast wilderness region in central Kenya offering a combination of exclusive wilderness, adventure, opulent hospitality, wildlife viewing, cultural experiences and magnificent scenery. A great combination with the more game intensive Masai Mara.
Amboseli National Park
Known for its wonderful elephant populations and views of Mount Kilimanjaro in the background.
Practicalities
• Currency Kenyan Shillings but locals are just as happy to receive hard currency, in particular US$ – carry a supply of each, and make sure that US currency is comprised of small denomination, recently printed notes
• English is one of the official languages of Kenya
• Beware of luggage limits on internal flights
• Most of Kenya is malarial and you will need various inoculations
• Comprehensive medical and travel insurance is advised
Travelling with trusted tour operators is a great way to see Kenya; anyone thinking about visiting should get advice from an experienced specialist tour operator and research your choices thoroughly. Africa is a rewarding place to visit, especially if you have done your homework and decided what will be the best type holiday for you.
Have you ever travelled to Kenya? Where did you visit and what were your experiences? What tips would you pass on to a first-timer?
Vivenne Egan writes for Safari Consultants who are specialists in Kenyan and Tanzanian Safaris