Do you fancy taking a holiday in the sun? Even though the British summer is now long gone, that doesn't mean that you can't enjoy warm temperatures and glorious sunshine. It does mean, though, that you're going to have to go overseas for your fix of good weather. Head to Biarritz and you'll have a particularly wonderful break.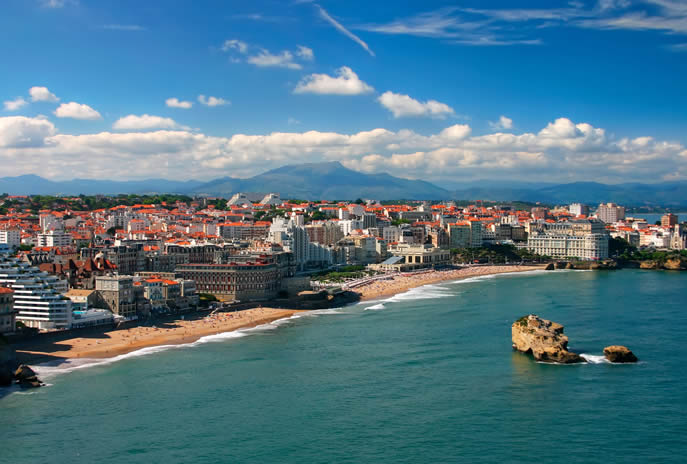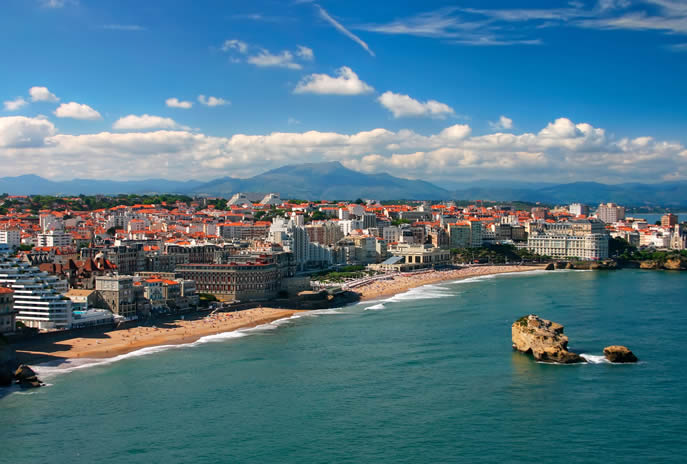 With this beautiful city overlooking the Atlantic Ocean and having pleasant weather virtually all year round, it's perhaps no surprise why it's a popular place to have a little fun in the sun. Of course, you shouldn't come here expecting the temperatures to be in the high 20s, but it's definitely going to be warm enough for you to wear shorts and return home with a tan that'll be the envy of all your friends!
The real question is, however, where exactly are you going to sunbathe? With the city home to a number of golden beaches, there's definitely no shortage of spots where you can lay down a towel and bask in the sun's rays, but one destination that's really worth going to is Plage de Marbella.
This pretty sweeping stretch is a popular spot for those wanting to do nothing but relax, though if you feel like being a bit more active you can go surfing and swimming. Whatever you want to do, you can do so in complete peace of mind that the beach is safe, as there are plenty of lifeguards on patrol.
La Grande Plage is another great place to go if you want to swap Britain's wet weather for some pleasant French sunshine. This is one of the city's biggest beaches, so there is more than enough opportunity to go sunbathe and play in the sand. What really appeals to many people, however, is walking along La Grande Plage's pretty promenade.
Doing this means you'll be provided with fantastic sea views as you work on your tan, while the numerous attractions dotted along the coast means you can get an insight into the area's history and culture.
One landmark you won't fail to miss is the amazing Casino Barriere, which contains a beautiful art deco ceiling, and the Musee de la Mer (that's the Museum of the Sea, for those who aren't well-versed in French). This museum examines the wonderful world beneath the water and, as you pass by the two dozen aquariums, you will see hundreds of amazing animals. From turtles and sharks to eels and lobsters, you'll definitely come across fascinating creatures.
Once you've finished seeing the museum's various exhibits and have come back out into the sunshine, you should keep on walking along the promenade until you see the Rocher de la Vierge of Biarritz. This amazing statue of the Virgin Mary was built to help fishermen safe and sits on a bridge that was designed by Gustave Eiffel, the man behind the world-famous Eiffel Tower in Paris.
It's certainly possible to spend an entire day walking the length of La Grande Plage and exploring its various attractions, but if you want to go somewhere a little quieter and more intimate, head to Plage du Port Vieux. This small beach is set in a sheltered rocky cove, with its gentle waves making it a great place for those staying in a family villa in France to relax.
Are you planning an autumn holiday in Biarritz? Please leave us a comment and let us know what you want to do there!