Do you have that painful debate every year about what you're going to do for Christmas, and then for New Year? Do you go to his family or hers for Christmas? Or do you try to go to both and end up exhausted? Then at New Year do you wonder why you all get crammed into a pub with everyone else in the town, hopefully enjoying the atmosphere but thinking there must be a better option?At our house we had that discussion year after year. I say discussion to make it all sound civilised, but in fact it would be a brooding argument that would start in September and gradually wear away at us over the ensuing months. And then last year we were sitting around moaning about New Year over a drink with some friends and they suggested a cheap cruise to completely change the scene and have an amazing holiday with a whole different climate in every way you look at it.After just one trip we are completely sold on the idea and I expect we'll be cruising into a New Year for many years to come – it even sounds great doesn't it? Suddenly having to smile through Christmas is a whole lot easier when we know we'll be off to a different part of the world in just a couple of days.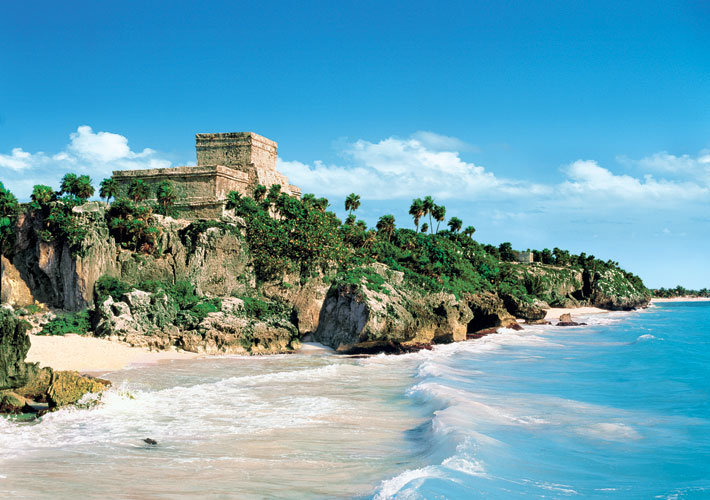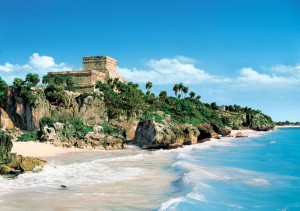 Last year we flew out of Britain on the 27th and boarded our liner next morning for a week and a half on the Mexican Riviera. The temperature was just right for me and the combination of wild life spotting, gorgeous sandy beaches, and mad nightlife was all there for us as and when we wanted it. But actually we'd had a hellofa year and we both just wanted to kick back a bit and do not very much. There's no better place to do that than on a luxury liner where the staff are amazing, the entertainment is top quality and the range of food is as good as you'll find in any city.I was really keen to go to Acapulco, for the beaches, to see where the stars once flocked from Hollywood, and to see the famous cliff diving. I did that from the appropriately named Hotel Mirador. Those guys are mad! My other half spent the day strolling the beaches with some girls she'd met in the gym on the ship.
The high point of the trip was New Year's eve. We could have gone to shore to a party at some huge club, but we chose to stay on board. Even though we'd only been there a couple of days we had already made some friends and we had a brilliant night. We booked the best restaurant on board, had a special dinner, then went to the casino for the rest of the night, and had the best seeing in of the New Year that I can remember.
Last year it was just the two of us. The children ridiculed us for going on what they thought was an old people's holiday, but we certainly convinced them with our stories. This year they are tagging along. We could have had a family room, but they are both in their teens so we got them their own cabin. It wasn't cheap, but the guys at Imagine looked after us well.
We're not going so far this time, we'll be touring the Canaries on a Mediterranean cruise. Only four weeks to go and I am looking forward to it enormously. I don't really dislike Christmas, I think it's a male need to complain about family. But what I do now love is my New Year cruise!
This sensational post is from the powerhouse blogging team at Imagine Cruising!