With the right hotel, London holidays are less stressful
With its near-endless plethora of tourist attractions, historical monuments and hyper-multiculturalism, London is undoubtedly a very exciting city to visit. With a population exceeding 15 million, and more than 14 million international tourists visiting 'The Big Smoke' annually, it is hardly surprising it's seldom considered a relaxing holiday destination!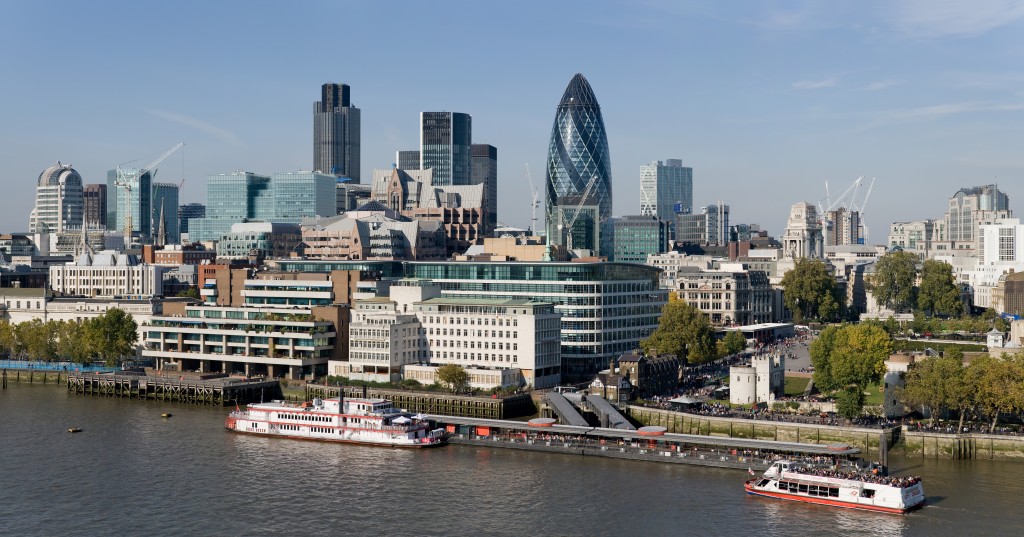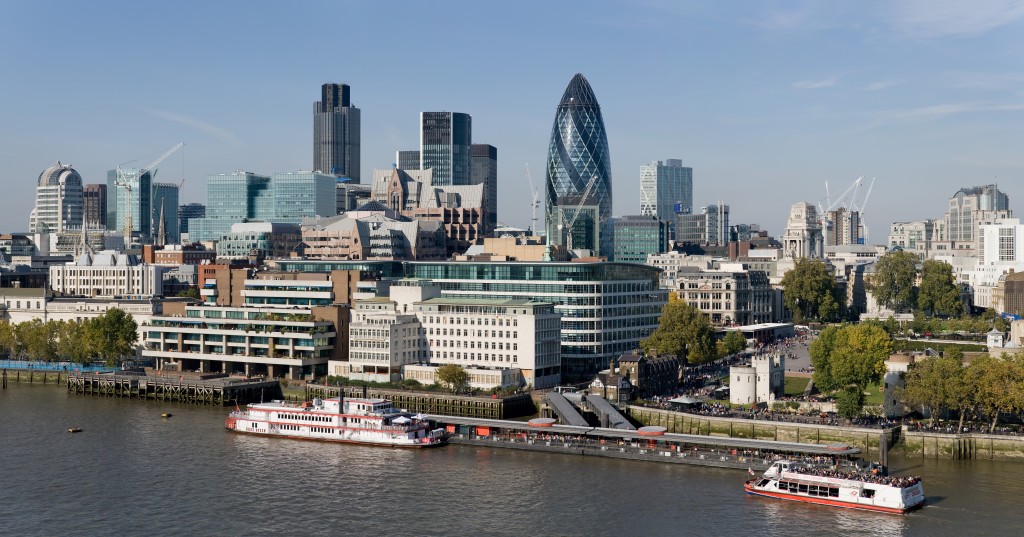 Enjoying London's many shopping districts and high-end restaurants, and taking a ride on the Eye or Thames are enjoyable pursuits if you can survive the bustling crowds and the personal-space-invading Underground (but hey, that's instrumental to the true London experience!)
There are thousands of accommodation options available across the capital, but after a long day of shopping and sightseeing, you'll ideally want to retire to a hotel that can provide you unadulterated comfort and pleasure. The subsequent days of your London holiday won't be much fun if your feet ache, you haven't slept well or if you've filled up on gut-hating convenience foods (all too easy when your accommodation doesn't provide meals onsite)!
A hotel offering everything your body and mind could possibly desire then, would prove just the ticket. Of course, accommodation promising such indulgence does not usually come cheap, but those with a few pretty pennies might like to consider one of the following luxury hotels when visiting London in the future…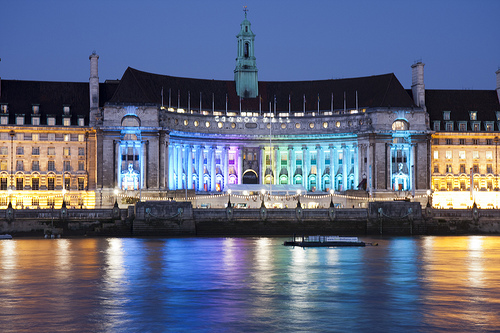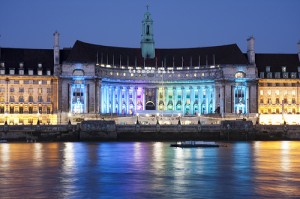 Central London: Marriott Hotel County Hall  
In the heart of the city situated next to the London Eye and overlooking the Thames' South Bank, few London hotels are more conveniently located than the London Marriot.
Breath-taking views of Big Ben and the Houses of Parliament are the cherry on this luxurious hotel-cake which boasts a 25 meter-long swimming pool, the largest at any hotel in the London. Other facilities include a relaxation room, fully equipped fitness centre, solarium, Jacuzzi baths, steam rooms, a sauna and the largest selection of spa treatments available at any resort in the UK. The treatment rooms are low lit and soothing music weaves throughout while you enjoy a facial, massage or manicure (additional fees may apply – be sure to check what's included your selected deal).
Just what you need to clear the city smog out of your sails!
The onsite restaurant, Gillrays Steakhouse & Bar, meanwhile, serves classic English cuisine and flirty cocktails day and night, while 'The Library Lounge' is THE place to go if a quintessentially British cream tea and scone takes your fancy. Most London Marriot packages for spa day visitors includes a complimentary afternoon tea session in the 'Lounge (again, be sure to check the details of your individual booking to avoid any disappointment).
Complimentary use of snuggly robes and towels is included for all guests for their comfort and convenience.
If you can afford it, book yourself one of the hotel's premium Balcony Suites as these rooms will provide you with the best views. Some rooms see guests come eye-to-eye with tourists on the London Eye – what voyeuristic fun!
Kensington: K West Hotel & K Spa
Away from the hubbub of London's congested centre in West Kensington, you'll find the K West Hotel and K Spa Resort, a luxurious boutique hotel-meets-pampering affair, perfect for exhausted tourists.
Elite and undeniably fashionable, this resort offers an extensive spa menu featuring classic treatments and several you have likely never heard of. Soothing hot stone massages, passive-immersion dry floatation tanks, a visually-striking and body-soothing 'snow room' and organic full-body aromatherapy are just some of the delights on offer to both overnight and day visitors, allowing them to relax in ways they have never before experienced.
It's hardly any wonder this spa is a favourite with more than a handful of celebrity types!
It's not just the spa facilities which are of the highest standard at K West. In addition to a state-of-the-art gym and fitness classes, there's also an onsite restaurant named 'Kanteen', serving up deliciously creative and modern dishes. Just like at the before-discussed Marriot, robe use is complimentary – guests are even encouraged to dine or enjoy a tipple in the intimate K Lounge Bar while wearing nothing but them!
Plenty of specialist packages are available from K West, making it the ideal place to celebrate Mother's Day, Valentine's or an anniversary in extravagant style.
The rooms at K West meanwhile don't disappoint either. Even the most basic rooms available comprise a queen size bed, customised mini bar, adjustable air conditioning and a complimentary selection of LLK London grooming products.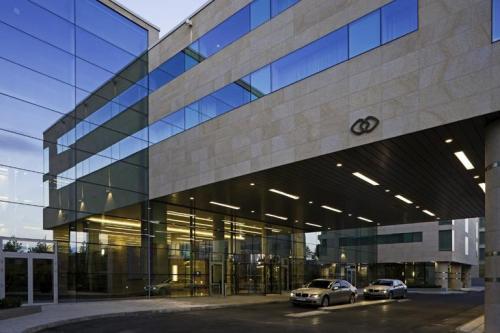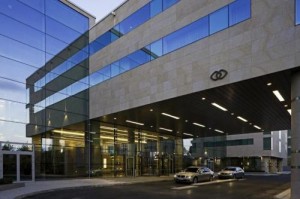 Hotel Sofitel London (Heathrow)
With its grey-meets-glass exterior, Hotel Sofitel is arguably not that impressive from the outside. Guests are met with sophisticated French-inspired interiors, cutting-edge technology and indulgent comfort once they step through its doors though!
Conveniently located adjacent to the world's busiest airport, Heathrow (a 21 minute-long rail journey from London Victoria), the award-winning Hotel Sofitel offers far more than a chance catch 40 winks. French cuisine can be enjoyed in the cosmopolitan ambience of the La Belle Époque restaurant, while tantalising tipples are sipped in the decadent Perrier-Jouët Bar and Sphere cocktail bar.
The hotel also comprises an all-day tea saloon serving teas from around the globe, a hairdressing salon, a 24 hours fitness centre and 45 meeting and conference rooms (some of which can seat 1,300 people), making it a popular spot for business magnates in addition to holiday makers.
Of course, there is also a spa at Hotel Sofitel, and it boasts a menu of over 25 invigorating and pampering treatments, as well as a vitality pool, a tranquil relaxation room and a pore-opening high heat sauna. After enjoying all that, guests can enjoy the best night's sleep of their life back in their room, wrapped in plush decor and kitted with innovative technology, air con and a mini bar, topped with soundproof windows.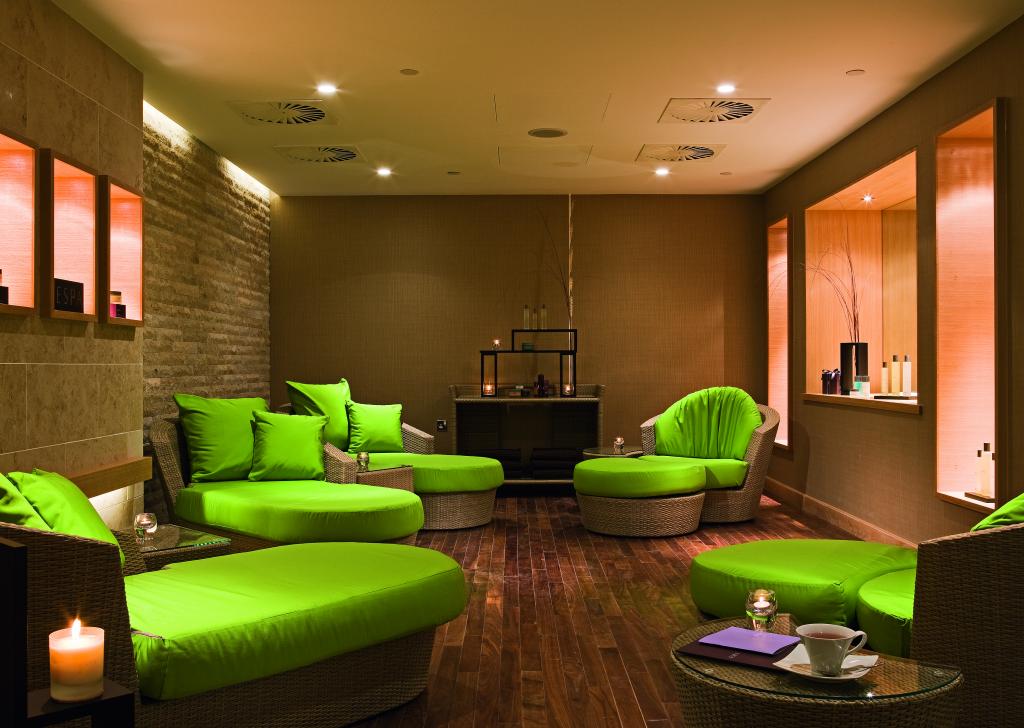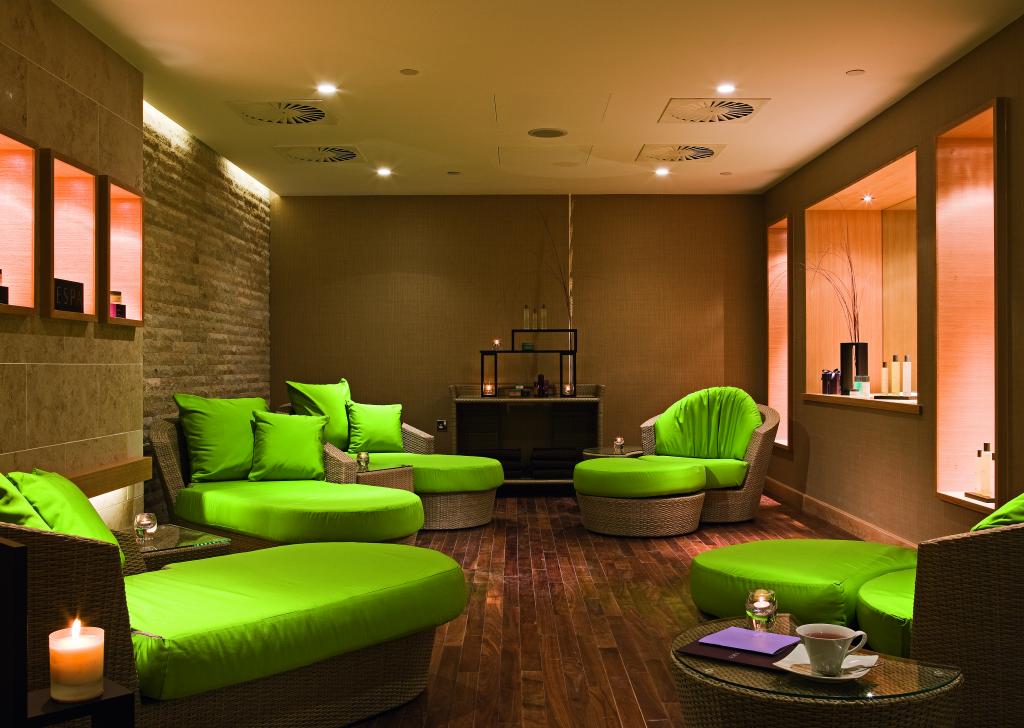 This is the ULTIMATE place to stay after a long flight to the capital, or between two connecting ones!