When it comes to that classic holiday combination of sun, sand and sea, I think Tenerife has long stood out as a top destination. As well as being the largest of the Canary Islands, it's one of the most vibrant, and interestingly is known for being both a party hotspot and a place where older travellers can unwind.
So, immediately you can see it appeals to quite a broad spectrum of people. While this makes it a fairly safe bet for a good time for most holidaymakers, it is important to remember that different parts of the island have different things to offer. This means you need to take the time to select the right place – otherwise you could end up with a very different trip to the one you intended!
Below, you'll find a quick introduction to some of the main resorts in Tenerife, and who they're best suited to. While I've tried to give you a clear picture of what each place is like, I haven't covered hotels you can stay in. But, if you do want to see some examples of accommodation (or even book your break), it's easy to do so.
Costa Adeje
Best for: Couples and families
The south of Tenerife is one of the most popular tourist areas, thanks to its amazing beaches and resorts. Costa Adeje is among the most sophisticated of these, offering you a quiet holiday destination away from the hustle and bustle. That said, you still get to enjoy plenty of fantastic attractions, including Blue Flag beaches like Playa Fanade and golf course like Golf Costa Adeje.
Playa de las Americas
Best for: Nightlife lovers
Situated next to Costa Adeje, Playa de las Americas is notorious for its nightlife. If you want to party, it's definitely the place to come to, with great beaches to relax on during the day and excellent clubs to hit at night (check out the Veronicas Strip in particular for the latter). That said, its party atmosphere has toned down somewhat in recent years and its hotels tend to be cheaper than those in Costa Adeje, so it can also be a good choice for anyone who fancies a classic beach holiday on a budget – just avoid the club areas at night if you're after a quiet break.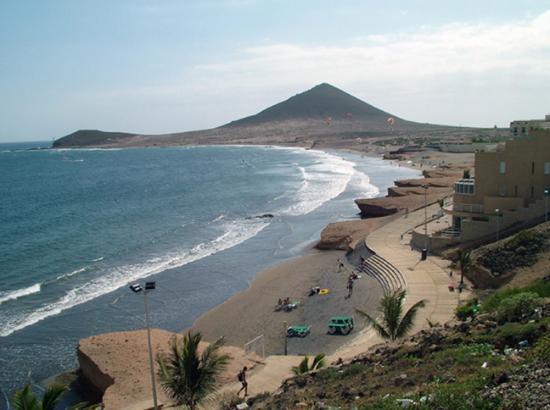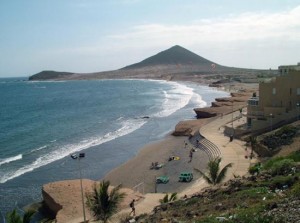 El Medano
Best for: Water sports fans
El Medano is one of Tenerife's lesser-known destinations, but it's a real gem – especially if you're into water sports. Its strong winds make it absolutely perfect for activities like surfing, windsurfing and kite surfing, and the great thing about coming here is that there's plenty of tuition available, making it easy to learn these sports or hone your skills. Of course, the wind that makes it such a winner with sports fans means it's not great for sunbathers, so bear that in mind when making your booking.
Puerto de la Cruz
Best for: Travellers seeking a good balance of attractions and a cosmopolitan atmosphere
For my final suggestion, we'll turn our attention to the north of the island. The main tourist resort in this area, Puerto de la Cruz is an ultra-sophisticated destination that has managed to retain quite a distinctly Spanish feel – so much so that English generally isn't spoken outside hotels and the most popular restaurants. Having lots of four-star hotels, it's a good choice if you're hoping to have a swish break, while its beautiful beaches (like Playa Jardin) and fantastic eateries make it a wonderful place to unwind.