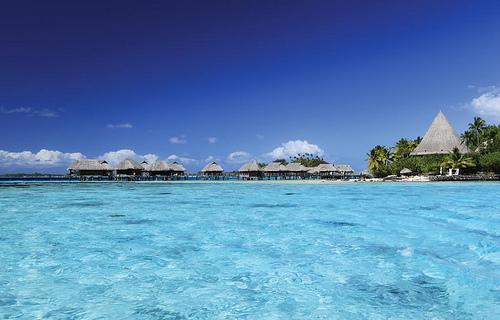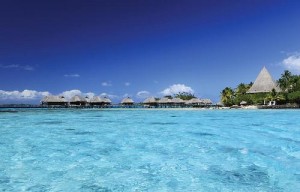 Every year, thousands of tourists visit the island of Bora Bora to escape reality and enjoy beautiful lagoons, coral reefs, and exotic fish. It is the stunning and clear turquoise water that continuously draws travellers to this island. No trip to Bora Bora is complete without fully taking advantage of the thrilling opportunities to explore the waters. Here are five of the most unique and exciting water exploration adventures you must experience when you visit Bora Bora.
Aquabike Adventures
An aquabike adventure is a must-do activity for anyone who loves exploring waters and the breathtaking sights. Can't swim? No problem. Aquabike tours offer underwater enthusiasts the opportunity to explore the waters in the safety of a two-seat submersion scooter. These submarine-like scooters, powered by an electrical motor, are equipped with secure glass bubbles for rider's heads that allow for normal breathing. Riders can pilot their scooters in waters as deep as 10 feet and have the freedom to speak with their fellow passenger about the amazing sights around them.
Parasailing
If you are looking to combine your love for the waters with an adrenaline rush, parasailing in Bora Bora is for you. Experience an aerial view of the turquoise waters and white sand as you sail into the air while attached to a colorful parachute. Parasail solo or with a special someone while you take in a memorable view of the water's turtles, sharks and stingrays. This is also a unique opportunity to experience a breathtaking view of Mount Otemanu as well as the islands of Taha`a, Raiatea and Maupiti.
Shark and Ray Snorkeling
Named by National Geographic as one of the top 10 water adventures in the world, snorkeling in Bora Bora is a memorable and thrilling opportunity to dive in, get wet and interact with the lagoon's diverse fish and colorful coral. Shark and ray snorkeling is a safe and mesmerizing adventure, as you will swim by beautiful underwater creatures, experiencing a crystal-clear view of the vivid blue waters. Snorkeling with the sharks is a safe activity, as the sharks of Polynesia have proven to be nonaggressive and snorkel-friendly. You'll also want to take advantage of the opportunity to feel and interact with the incredible and graceful stingrays swimming by.
Lagoon Boat Tours
Relax and enjoy a view of the island without ever getting wet by going on a lagoon cruise or boat tour. Take advantage of the many available cruise options that circle the entire island and stop for lunch at one of the unique islets. For a more personal option, consider a private tour, complete with champagne and a tour guide who will cater to your interests. A lagoon tour on a glass-bottom boat is another relaxing (and dry) way to enjoy the waters, and is ideal for older travelers as well as vacationers with children. Glass-bottom boats allow you to travel over the exotic coral and fish life while learning intriguing historical facts from your tour guide about this island.
Deep-Sea Fishing
Hop on board a big-game fishing boat, such as the Luna Sea, and enjoy the fishing experience of a lifetime in the French Polynesian waters. Bora Bora is an ideal location for deep-sea fishing, as it has a nine-month fishing season with October to June being the optimal time for catching the biggest fish. You may also participate in or at least watch the Inter-Island Billfish Tournament, taking place between February and April. The French Polynesian waters offer a wide array of game fish, to include bigeye tuna, mahi-mahi, striped marlin, and shortbill spearfish. You don't have to be an experienced or big-game fisherman to enjoy a fishing experience in Bora Bora. You can also explore the calm waters by trolling through the lagoon and fishing for jacks, lagoon bonito and needlefish.
Those who visit Bora Bora have the opportunity to take in and enjoy the splendor of one of the most beautiful islands in the world. Take advantage of these five mind-blowing aqua adventures to fully experience Bora Bora's crystal clear and picturesque waters.
Image by IDEE_PER_VIAGGIARE from Flickr's Creative Commons