It may be the depths of winter, but it's never too early to start thinking about next summer: particularly the exciting range of festivals set to hit the UK. With some early bird tickets on sale already, it pays to be prepared: here are some of the hottest festivals set to take Britain by storm in 2014.
Download Festival
Unleash your inner rocker with a trip to this award-winning heavy metal festival. There's a good range of bands slated to appear: Fall Out Boy will be there, fresh off their European stadium tour, with Aerosmith on hand to entertain classic rock fans, plus the likes of Linkin Park offering something a bit heavier.
T in the Park
2014 is set to be a big year for Scotland, with the Commonwealth Games coming to Glasgow. So, there's no better time to head north of the border and find out what all the fuss is about at the country's top festival. So far the Arctic Monkeys have been announced as headliners, and previous years have included the hottest names in indie, rock, jazz and pop. There's an excellent (and eclectic) range of entertainment too, with a tent dedicated to ceilidh dancing and an enormous ferris wheel.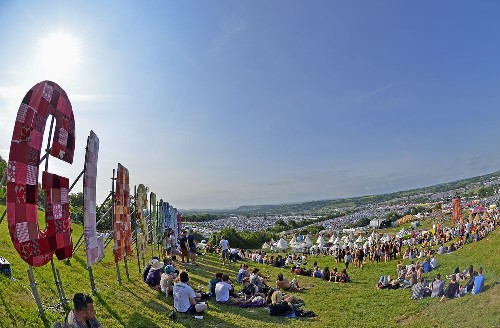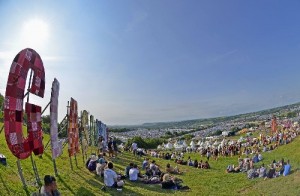 Glastonbury
Of course, you can't talk about festivals without mentioning Glastonbury, where ordinary people can mingle with celebs in the mud. Next year's line-up hasn't fully been announced, though Lily Allen has mentioned that she will be appearing, Arcade Fire have hinted that they have a headliner slot, and there are also rumours that Metallica and Dolly Parton will be putting in appearances.
V-Festival
This August festival usually boasts an impressive line-up, with the likes of Beyoncé and Kings of Leon headlining last year. The 2014 acts haven't been announced yet, but with a countdown ticker already live on their website, it's exciting stuff: and definitely one to watch.
How about something exclusive?
If you want something extra special, you could try snagging tickets to one of the many Amex events coming up in 2014. American Express not only sponsor top events like the Summer Sessions at Somerset house, but are also responsible for exclusive concerts from the likes of Coldplay and Paloma Faith. Cardholders can pick up a range of membership rewards, including Preferred Seating at venues across the UK.