It's not uncommon to fear looking like an idiot whilst preparing for your first skiing holiday in the lush alpine resorts that dot the Alps-region of France. However, with a few simple pointers, highlighting what to do and what not to do, you can ease your mind, get your equipment together and be whisked away for a memorable holiday on the slopes of France.
Shopping for Equipment
Regardless of where you're planning on going, shopping around for the right equipment beforehand is incredibly important, but, at the same time, do not pack too much stuff that you're never going to use. With this in mind, do consider renting and borrowing ski-equipment as opposed to investing in something that won't get its fair share of use. A rucksack is ideal as you're able to carry around additional clothing. It's going to be cold so something a little extra wouldn't go amiss and a rucksack won't hinder your progress on the slopes; just don't pack anything too valuable as you, the beginner, will very likely find yourself taking a little tumble as you get used to it.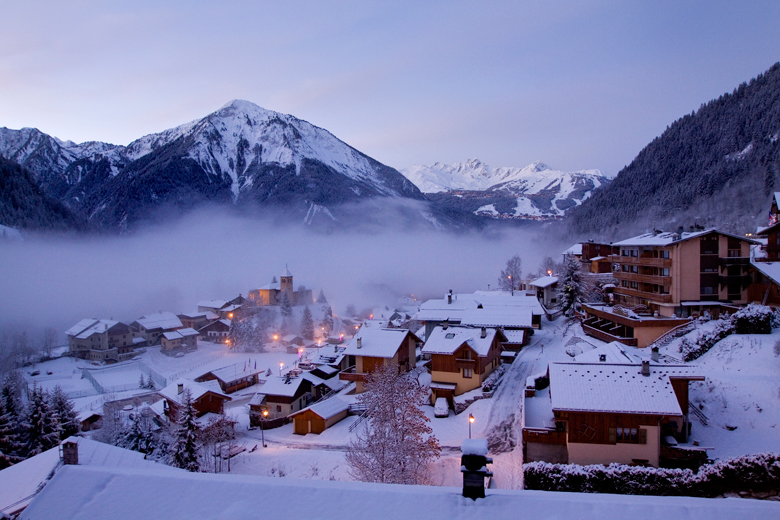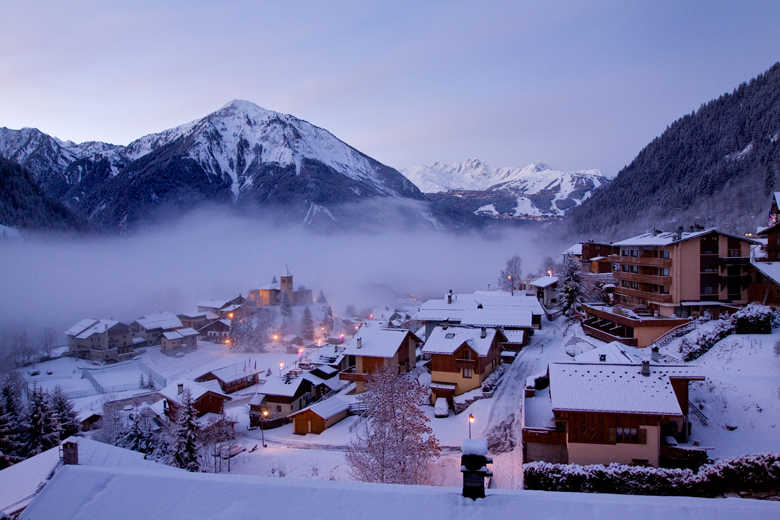 Get some practice in
Skiing isn't for everyone; some have a natural ability and can take to it immediately whilst others will flail and fall countless times before morphing into something resembling an acceptable skier. Like most things, it can take time and a lot of hard work so it's a great idea to get on the indoor slopes back home beforehand. There are a number of great arenas in the UK and the authentic slopes are perfect practice for the renowned slopes across the Channel in France.
Book a chalet
You see it in the movies so now it's time to experience it first-hand: Ski chalet holidays are readily available for booking at decent prices and you don't have to worry about that self-catering jargon. France is renowned for its selection of fine chalets, not to mention its comfortable proximity to the UK and charter flights available. Alpe d'Huez and La Plagne are just two great examples of chalet-centric ski-destinations.
Select the right resort
France is a haven for skiers and it's virtually impossible to choose the right destination as they're all so excellent, each one coming with its own unique selling point. Don't go in half-cocked; ensure you've done the research, deciding whether you're best suited to the steep skiing conditions of Val d'Isere or the retro appeal of Avoriaz. It should be noted that Avoriaz also offers a water park which is acknowledged as the highest in Europe, garnering more interest for families and adding to the experience with an alternative to the dusty slopes.
Make the experience count
It goes beyond saying that visiting a French ski-resort with anything but a primary inclination to ski, snowboard and engage in any other snowsports seems ill-placed. However, a lot of resorts have taken to offering tourists extra incentives to visit. Courchevel, a star of the ski-destination world, offers a fun arena for youngsters who may not quite be old enough to take to the slopes themselves and Meribel, the famous Meribel, is just as renowned for its thriving night-life, offering something a little different, something off the beaten track, something which will add to the general experience of your first-time skiing holiday to France.