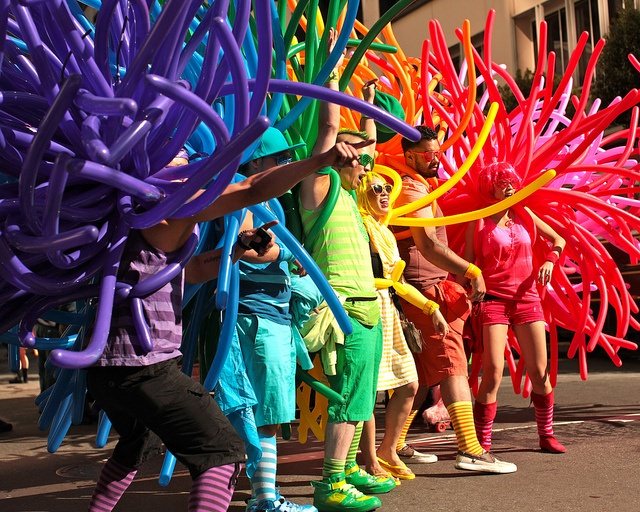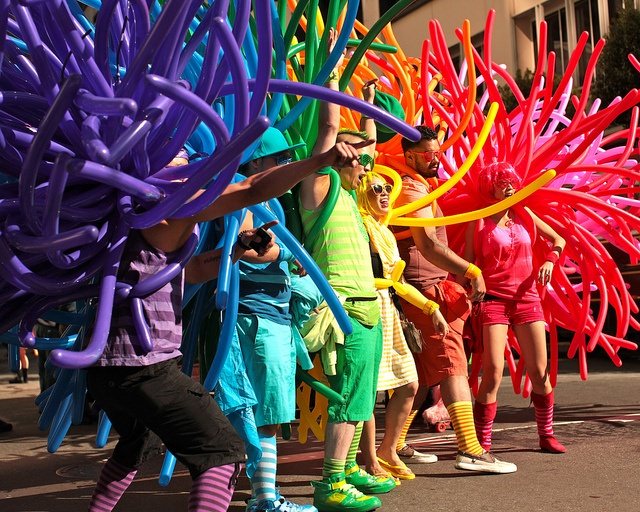 As a city with a long history of accepting people who identify as outside of the mainstream, San Francisco is one of the best cities worldwide to celebrate LGBT Pride. With this year being the 45th anniversary, enthusiasm will be at an all-time high, and you've got plenty of options for exciting activities to take part in. With that in mind, here are some of the events for Pride 2015 that you won't want to opt out of.
SF Pride Celebration, Sat., June 27th, Sun., June 28th
Pride main events include these afternoon-long festivities happening at the Civic Center, located next to City Hall. 300+ vendors, artists, and other exhibitors will be on hand to celebrate this year's theme of Equality Without Exception, in addition to music and comedy performances on the main stage. Twenty plus additional stages will also showcase entertainers, and pavilions representing groups such as Asian and Pacific Islanders, Soul of Pride African American, Leather Alley, and more will be there. Saturday's main stage performers will center on local musicians and cultural talent, whereas Sunday's entertainers will be more all-inclusive and well known. Past performers on the main stage include Solange Knowles, Margaret Cho and Lady Gaga.
Dyke March, Sat., June 27th
The SF Dyke March has a longstanding tradition of uniting the dyke communities in order to raise consciousness, create visibility and exalt the community's unity. An annual event, the organizers' goal is to advocate on issues such as discrimination, poverty, and many others. Starting at Dolores Park and proceeding around the Mission neighborhood, the park will also host live music as well as other performances for the duration. Don't miss out on the Dykes on Bikes Pre-Pride Party, the evening of Dyke March, generally held at El Rio in the Mission.
Trans March, Fri., June 26th
SF's largest transgender Pride celebration is also one of the largest trans events worldwide. Attended by thousands of people each year, the first one was organized in June 2004. Bustin' Out: the Official Trans March After Party Benefit will be held at El Rio in the Mission for partiers 21+.
Pride Parade, Sun., June 28th
With a procession of 200+ parade contingents making their way down Market Street right in the heart of downtown SF, this is one of the must-see events of Pride weekend. Get there early to secure a good seat, or purchase a seat in the grandstands for prime viewing.
Mass Sundays, Sun., June 28th
If you're not too tired from Pride activities, you'll definitely want to check out Public Works' after-Pride dance party starting at 8pm. With three stages of music, cuddle puddle, art, face painting and more, you'll definitely feel like you've made the most of Pride 2015.
With everything going on for SF Pride 2015, you're sure to find plenty of amazing things to do. Your only problem will be wishing you could be in several places at once!