Shopping markets are common in a crowded city like Rome where the hustle and bustle never seems to end on the streets. Huge masses of people are attracted towards these shopping markets, located within the centre of the city and in the surrounding areas.
In fact, the attractive displays are so compelling that if you are walking down a street of branded outlets, you will be enticed to empty your wallet. Designer dresses and cheap chic are both available in Rome. The finest designers sit alongside market stalls and independent boutiques as shopping in Rome caters to all budgets.
Via Spanish Steps – Piazza di Spagna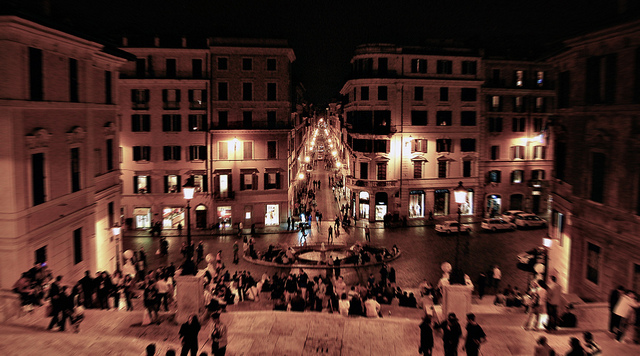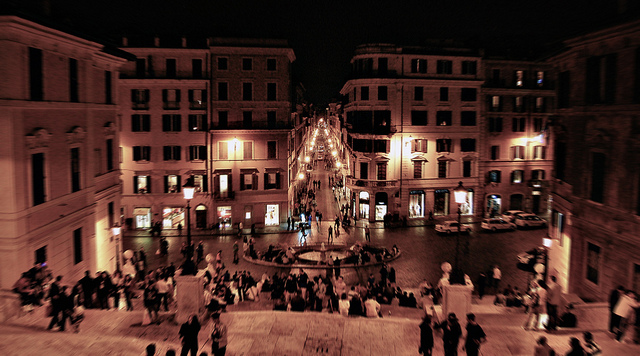 This square with its irregular shape is a masterpiece of the 18th century which extends from the feet of a hill named Pincio that has an old French church of Trinita Dei Monti built on it since 1502. Both the church and the square are connected to the monumental Spanish Steps.
The steps are used once a year as a ramp of a famous fashion show where tall slim models catwalk on high heels. The steps are also famous in Rome because they offer close proximity to popular brands and designer shops where you can find international brands like Prada, Armani, or Gucci.
Via Del Corso
This long street is within Rome's historic center which runs from Piazza Venzia to Piazza del Popolo. Del Corso is located at a short walk from the Pantheon and the Trevi fountain. A mix of designer stores; like Mango, H&M, Zara, and Levis, along with small designer boutiques are situated here. An elegant shopping centre, Galleria Alberto Soldi is also located at the heart of this street, where you can find all your needs in one place.
Via Cola di Rienzo
Another place to enjoy a mix of designer outlets, high street chains, and mid-priced shops, is Cola di Rienzo. Teenage clothes' shop, Brandy, can also be found in the basement here, hidden below the street level. One of Rome's few department stores, COIN, is adored by locals as well as tourists and has a store on this street.
Via Castel Romano and EurRoma2 Outlet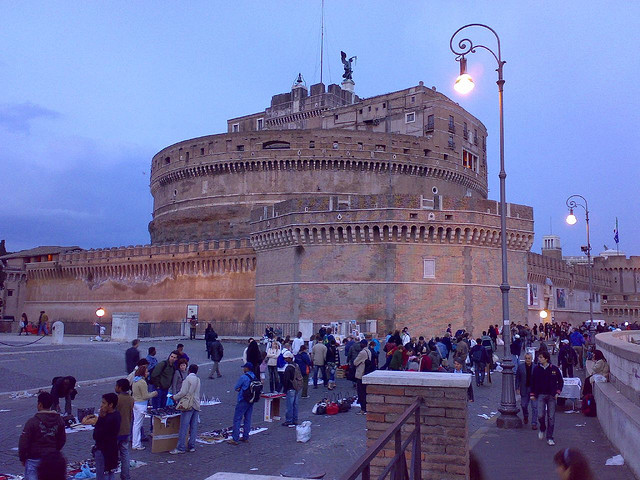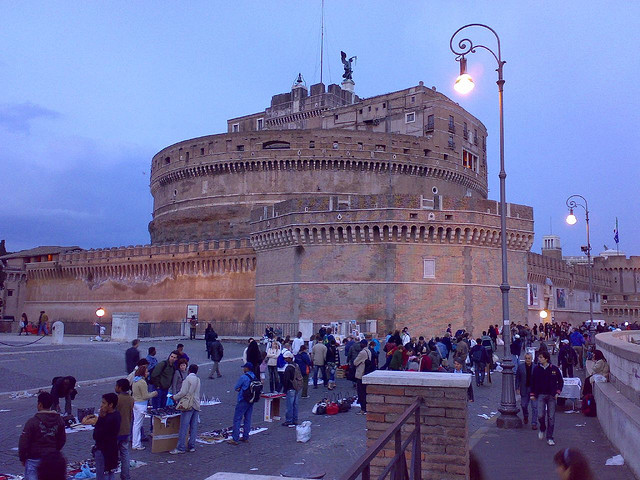 Elegantly styled buildings are a heritage of Rome. Euroma2 is a shopping centre which is located in the EUR area. It spreads over three floors with ornate glass domes and elegant temple styled architecture. Designer boutiques and chain stores which cater to all budgets are built here, alongside restaurants and coffee shops. The indoor air-conditioned environment is best suitable for the summertime shopping craze.
Porto Portese Flea Market
Finally, a place where you can bargain! This market is held every Sunday, so save money over the weekend while you shop here. It has a mix of new and second-hand goods, antiques, traditional food, and bric-a-brac material. The quality of the stuff isn't as cheap as the prices. It is just a place where you can save some money while getting the best quality of products.
Rome is a major tourist hub in the world. Thus, to cater to varying shopping needs, Rome's shopping areas are versatile, with almost all kinds of shops and markets being available for every type of shopper.
---
Image by Floris M. Oosterveld marco_ask under cc license