One thing you will never have a problem with in Las Vegas is finding something to do. At all hours of the day and night there is plenty to keep visitors occupied. If you want to venture away from Las Vegas itself then there are horse riding and car driving experiences to be had, as well as trips to the Grand Canyon and the Hoover Dam.
There is plenty of information about Vegas that you can check out before you travel. This helps you make the most of your time while you are there. We are going to tell you about five of the experiences you must make time for while you are in the desert city.
Marvel at the Bellagio fountains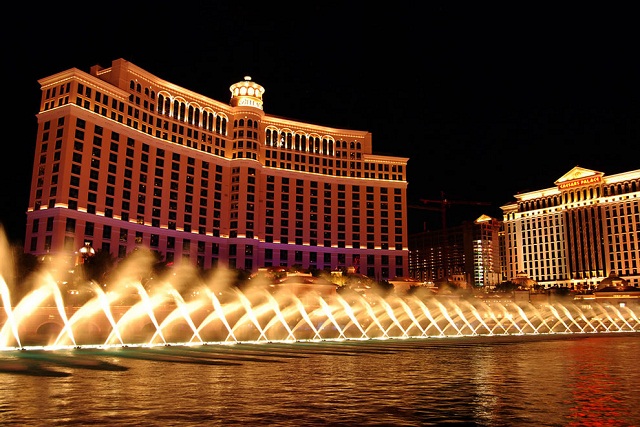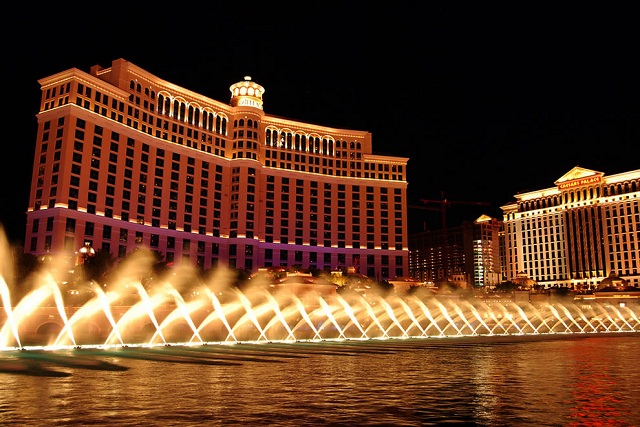 The Bellagio is an amazing site in itself but the fountain shows are truly spectacular. The shows run from 3pm each day at half hourly then 15 minute intervals. The water is orchestrated to some classic tunes by the likes of Frank Sinatra and Gene Kelly. Watching water shoot in the air may not sound that great but the Bellagio experience is just eye popping.
Capture the iconic Vegas sign
Vegas baby! It would not be Vegas without the world famous Welcome to Fabulous Las Vegas, Nevada sign. The sign has been in existence since 1959 and was once a major safety hazard as people dodged traffic to capture an image with it. Nowadays there is a parking lot next to the sign, so you do not have risk death to get your iconic photograph.
Check out a show
Seeing a show in Las Vegas is one part of the whole experience that you really should not miss. There are several excellent hotels in Vegas which host shows by entertainers from Cirque du Soleil to Blue Man Group. You can check out sights outdoors during the day and go indoors to be entertained in the evening.
Be amazed at the Fremont Street Experience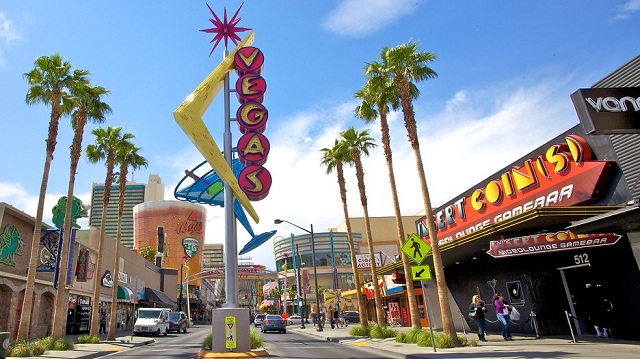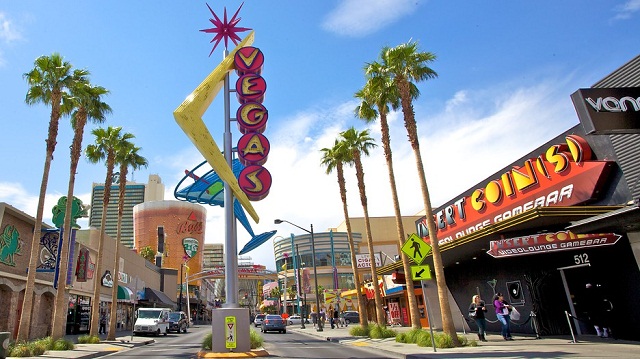 The Freemont Street Experience is one of the most popular attractions of the many in Vegas; you can learn more here. Once renowned for being glamorous, Freemont Street is now more weird and quirky, but in a good way. You will never have experienced anything quite like it, with its specialty shopping kiosks, zip lines and various buskers.
Take a ride on the High Roller
If you want to combine gaming with your vacation you can mix with the high rollers in the casinos. If this is not quite at your level then you can try out the roulette wheel before taking a ride on the High Roller wheel. This attraction is huge, standing at 550 feet in height. It is an excellent way of seeing the strip and the valleys and mountains beyond.
If you do want to try your hand at the tables in Vegas then do not spend too long there or you risk missing out on all the other impressive Vegas experiences.
——————————————————————-
Related Post: How to Love Las Vegas Like a Child