If you are among the yoga enthusiasts, you may already know about the chakras. "Chakra" is a Sanskrit word. It means "spinning wheel." A chakra is a spinning wheel of energy. Our bodies contain various chakras. According to Hindu and Buddhist beliefs, these wheels help us maintain good health. These chakras ensure the smooth coordination between our mind, body, and soul. You may face several health problems when one chakra is out of balance. Each chakra has a different speed and color. It makes them different from one another. Now let us discuss Solar Plexus Chakra. What is it? It is one such chakra in our body. In this article, we will talk about what this particular chakra does.
What is the Solar Plexus Chakra?
Solar Plexus Chakra takes third place among the chakras in our bodies. It is also known as Manipura Chakra. As suggested by its name, it resides in the solar plexus area of our body. The wheel spins in the area above the belly button up to the sternum. "Manipura" is a Sanskrit word. It means "radiant gem." The Manipura Chakra gives us power and self-esteem. It also provides energy and the ability of transformation. Its element is fire. That's why the Solar Plexus Chakra color is yellow. From giving us a purpose to rejuvenate us, Manipura Chakra can provide us with various benefits.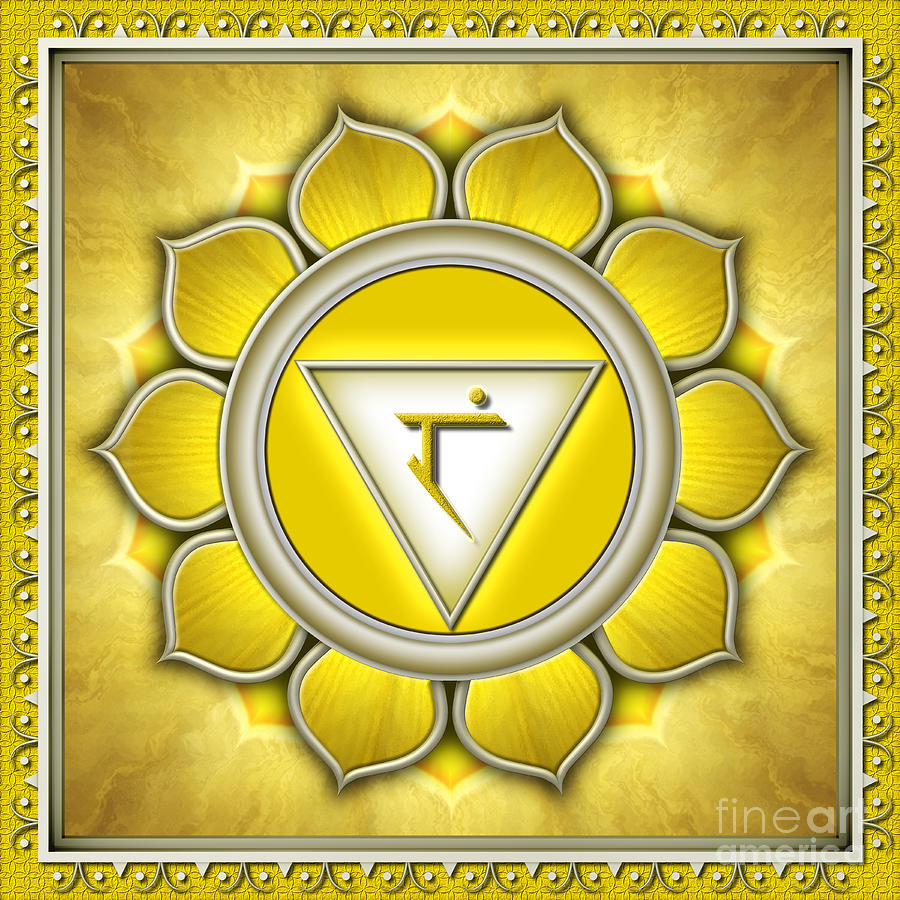 How can you open your Solar Plexus Chakra?
Manipura Chakra is the third chakra in your body. Its primary element is fire. Some people also relate it to the air. From the ancient age to today's modern era, it has been used for many useful purposes. However, it doesn't always stay in its awakened state. One has to activate this chakra to get its benefits. Now the question is how you can open this chakra. Well, you need to understand that the process of activating Manipura Chakra is not easy. It takes considerable time and patience. Following the below steps can help you activate this chakra.
Aromatherapy can make us feel our personal power. Burning Manipura incense sticks and essential oils can help us open our Manipura Chakra. You can also burn several essential oils. Saffron, musk, ginger, cinnamon, sandalwood, etc., are such essential oils.
As Manipura Chakra relates to the sense of personal power, you can do another thing. Think about some positive affirmations about your abilities. Then keep repeating them. You don't always need to say them out loud. If you don't want to be vocal, you can take alternative measures. Repeating the positive affirmations in your mind or writing them down on paper is just as effective as verbal repetitions. When you repeat positive affirmations about yourself, you do two things. Firstly, you get rid of negative thoughts. Secondly, you replace those negative thoughts with positive ones. Some of these affirmations may include:
I will take on new challenges. I feel confident and rejuvenated.
I am very motivated to chase my dream.
I have ambition, and I am capable of doing it.
I will change my life for the good.
I will have to control my way of responding to adverse situations.
I have complete trust in my power.
I acknowledge my past mistakes. But I will not repent for them anymore. I have to move on now.
I will learn from my past and make my future better.
I will waste my time on negative thinking. I will always try to be positive from now on.
These are just some of the affirmations. You can make your own list of positive affirmations that best suit your needs.
Regularly practicing yoga can help us balance this chakra. It helps us release tension from our bodies. The warrior poses are useful for this purpose. They build confidence in us and align the third chakra like it is supposed to be. Sun salutations are also helpful here. They help produce heat in our bodies by establishing contact with the Sun's energy. Now let's discuss the boat pose. The boat pose is known as an incredible pose in the field of yoga. This posture strengthens our abdominal muscles. Plus, it helps balance our digestive system and gives us a sense of empowerment.
Repenting about past mistakes can hinder our progress. Many of our past traumas come back, haunting us now and then, especially when alone. These traumas stay in our bodies for a long time and continue to affect our daily lives. They also affect our thought process and manners. People who have had strict parents or suffered abuse or bullying in the past become broken. They frequently face trouble balancing their third chakra. These people need help. Therapy sessions, support from the close ones, and other productive activities can help them. Healing is one of the best medications in the world. The path of recovery from past traumas can assist you in balancing your Manipura Chakra.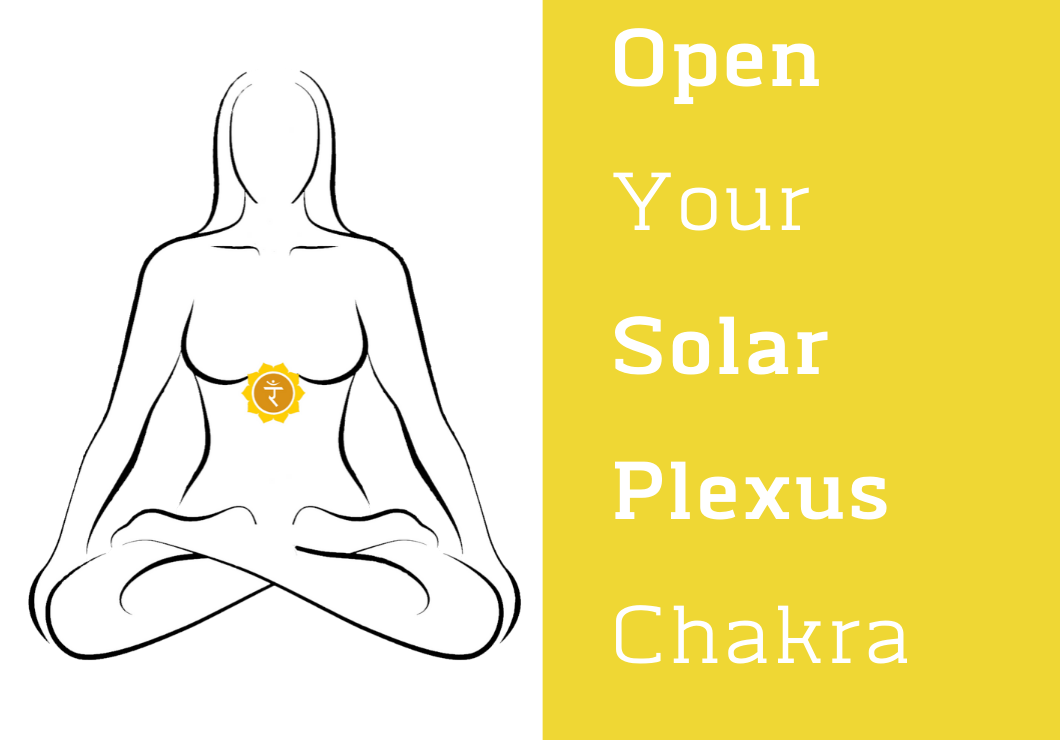 Eating different foods for different chakras can help you balance them. Like other chakras, your third chakra needs some food. Feeding it with certain foods can give it the proper nourishment it needs. Without adequate nutrition, your chakra loses its balance. A chakra imbalance can lead to many problems. So make sure you keep it well-fed. You may feed it with the following foods:
Cereal
Rice
Cumin
Fennel seeds
Milk
Cheese
Yogurt
Ginger
Mint
Chamomile
Turmeric
Corn
Lemons
Pineapple
Banana
Apart from the ways mentioned above, there is also another way. Solar Plexus Chakra stones help you balance your third chakra. Such crystals and stones heal the Manipura Chakra. These stones include:
Tiger's Eye
Pyrite
Quartz
Rutilated Quartz
Citrine
Golden Mookaite
Yellow Calcite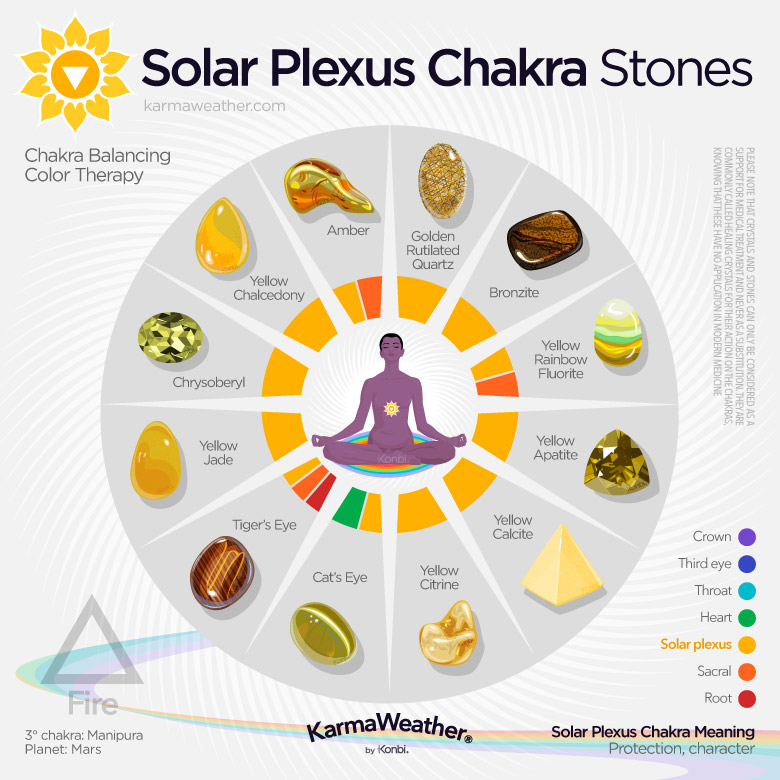 Wearing rings or amulets with these stones will assist you in healing your Manipura Chakra. A little belief goes a long way. In contrast, an out-of-balance one will create problems in your life.
What are the Solar Plexus Chakra opening symptoms?
When you activate your third chakra, you see some symptoms. These symptoms tell you that your attempt to open your Manipura Chakra was successful. Now, what are those symptoms? Let us discuss.
Your third chakra oversees your digestive organs. So you may face some digestive issues when you activate it. So, most of its symptoms relate to your digestion. Don't worry much. They are normal.
Consequently, You might lose your appetite. You may experience tremors and palpitations. Plus, your body could start shaking in an absurd manner. You may also begin having sleepless nights. Even though you may feel sleepy, you may find it difficult to go to sleep. Sometimes you might want to scream and vent out your anger. It can happen because your pent-up anger releases from your body during the chakra activation process. Stomach upsets and diarrheas are also common. You might want to vomit for no reason. Your anxiety level drops when you activate this chakra.
Thus, you feel calmer than before. Plus, you will feel confident and stop doubting yourself once your Manipura Chakra activates. Some people claim to feel more flexibility in their core area as well as hips and shoulders after the process. Activating this chakra can also make your energy levels fluctuate. At one moment, you are full of energy. The next moment, you are not. Such symptoms indicate that you are going in the right direction.
How to know if your third chakra energy is blocked or is excessive
Knowing your chakras is extremely important. Recognizing if your third chakra's energy is blocked or it is excessive can be beneficial. It opens your eyes. It makes it easier for you to comprehend why your body is reacting in a certain way. It may also help you know more about the situations under which your reaction occurs. But how can you tell if your chakra energy is blocked or excessive? Well, there are some ways to figure that out. Any imbalance in your third chakra will give you some signals. You must know how to read between the lines to figure that out.
A blocked Manipura Chakra will present many problems in your life. For example, you may experience low self-esteem and confidence. Pessimistic attitudes may also arise because of a block in the third chakra energy. It also encourages procrastination. Such people even start seeing their lives as a total failure. Physical symptoms can also arise, such as liver diseases and asthma. Some people might also gain excessive weight.
If the energy is excessive, it becomes harmful as well. It makes people overreact often. They become more emotional. Plus, it makes them stressed out more frequently. They may seem like strong-willed individuals, but in reality, they are not. They are likely to upset a lot of people in the process.
Neither blocked nor excessive energy is good. Remember that balance is the key here. A well balanced Manipura Chakra will have positive effects on your life.
FAQ
Where is the Solar Plexus Chakra?
It is at the solar plexus level of your body. Some people also claim that it resides in your navel area.
Where is Solar Plexus Chakra?
As we can figure out from its name, it is in your solar plexus area. That is the area from your navel to your breastbone.
What is Solar Plexus Chakra?
It is the third chakra among all the chakras in your body. It has a direct connection with your digestive system and gives you confidence, power, and self-esteem. Keeping it in balance helps you live a healthy life.
What is the Solar Plexus Chakra?
Solar Plexus Chakra is a chakra in your body. It is yellow and represents the element of fire. A circle with ten petals or an earthward-pointing triangle symbolizes this chakra.
Where is the Solar Plexus Chakra located?
It is located in your navel area, specifically between your belly button and lower chest.
How to unblock Solar Plexus Chakra?
There are multiple ways to unblock this chakra. From burning incense to therapy, there are many techniques to activate it. Do what works best for you.
Where is your Solar Plexus Chakra?
The Solar Plexus Chakra resides in your solar plexus area.
Conclusion
Opening your third chakra can be beneficial for you. We talked about various ways to open it in this article. Follow those steps to restore balance to your Manipura Chakra and live your life to the fullest.