It is a known fact that Belize has gained an amazing reputation among travelers around the world as a great tourist attraction. And, why won't it? From natural beauty to rich culture to awesome diving spots – it has everything. If you too are planning to come to this country, this piece is for you. Here, we will tell you about some of the best things to do in Belize. So, read on.
Top Things to Do in Belize
Ambergris Caye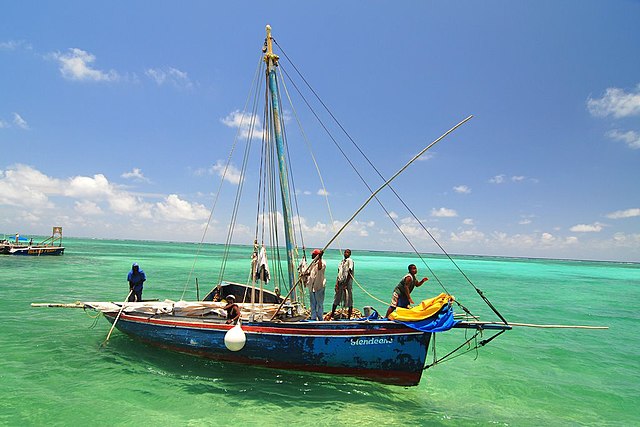 If you're in Belize, don't forget to visit the Ambergris Caye. Located near the coast of northern Belize, this island is a paradise for divers and snorkelers. While Mayans lived here originally, it is now open to visitors seeking easy access to the barrier reef encircling the island. The popular Hol Chan Marine Reserve here is a favorite spot for both intrepid divers and snorkelers. One could find most of the instructors as well as snorkeling and diving shops in San Pedro. These include Tuff E Nuff Tours, Scuba School Belize, etc. If you're not underwater, you can walk around San Pedro – the chief town of Ambergris. Here, you would be able to find many lounges, luxury hotels, beachside eateries, etc. So, you would have plenty of resources to spend a memorable day.
Hol Chan Marine Reserve
As we mentioned above, most divers and snorkelers coming to Ambergris Caye love to visit this place. Located in San Pedro, Hol Chan Marine Reserve is the oldest reserve in the country. The meaning of its name is "Little Channel." Encompassing 3 sq. miles, this immensely popular reserve is home to lots of stingrays, sharks, eels, many other species. Hol Chan has four sections. These are the mangroves, the sea-grass beds, the reef, and the Shark Ray Alley (added recently). Its diversity is one reason why this place is popular among scuba divers and snorkelers. Also, the gin-clear waters and plentiful sea life contribute to its popularity. It would cost you around 100 USD, including all fees. So, come here and see what it has in store for you.
Cayo District
Located west of Belize City, Cayo District is a perfect tourist spot for anyone who seeks to dive into history. This place is home to many ancient Mayan sites, rolling hills, lush jungles, etc. Also, you would get to witness serene butterfly gardens and stunning sunsets. San Ignacio – a little town situated at the center of Cayo – is famous for its yummy food and inexpensive hotels. We recommend starting your tour just six miles south of San Ignacio at Xunantunich – an ancient Mayan ruin. Interestingly, the temple at Xunantunich was once a public ceremonial center for Mayans. And, the best part? It won't cost you a dime.
Altun Ha
Residing in Rock Stone Pond, Altun Ha is famous for being a Mayan site full of tombs, temples, pyramids, etc. During A.D. 250 between 900, Altun Ha served as a trading hub. The term "Altun Ha" means "rock stone pond." The name comes from the artificial lagoon that is still undamaged. While you're there, you're likely to see foxes, birds, and maybe even crocodiles living in the pond. Also, try to visit the Temple of the Green Tomb – the burial ground of many elite priest-kings. The entrance fee here is only about 5 USD. So, it's very affordable. However, Altun Ha won't be a good place for those who dislike hiking. It's because the uphill hike to the ruins can be arduous. Thus, if you're seeking some less difficult, Cayo District would be a better choice.
Belize Zoo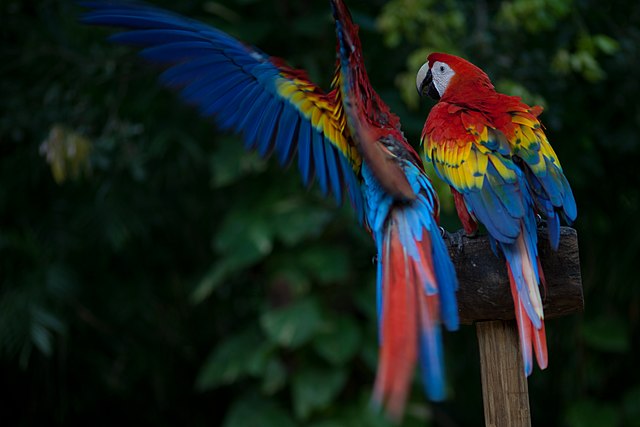 Situated in La Democracia, this 29-acre zoo can be perfect for you if you're a wildlife lover. FYI, it first started as an animal rescue facility for animals used for documentaries. Today, it feels more like a wildlife preserve rather than a commercial zoo. While the zoo is quite small, it is home to 45+ species. These include jaguars, scarlet macaws, coral snakes, keel-billed toucans, etc. Also, the zoo has tropical parrots, howler monkeys, harpy eagles, and so on. You might catch a glimpse of some beautiful native cats here like pumas, margays, jaguarondis, etc., as well. The entrance fees are 15 USD for adults and 5 USD for children. Not giving this zoo a visit while you're in this country would be a huge miss.
Placencia Peninsula
Residing in the Stann Creek District, Placencia Peninsula is an amazing beach town that is bound to enchant you. The beaches here are known for being calm and having calm waters. Also, the beaches have lots of rustling palm trees that contribute to boosting their overall beauty. For your info, Placencia is home to many nature preserves and underwater sanctuaries. The beachfront villas here look amazing. This region comprises only golden sands on mainland Belize. While you're here, don't forget to check out nearby Mayan sites. Plus, try to taste some of the yummy cuisine available in the area, like the famous Kriol seafood.
Caye Caulker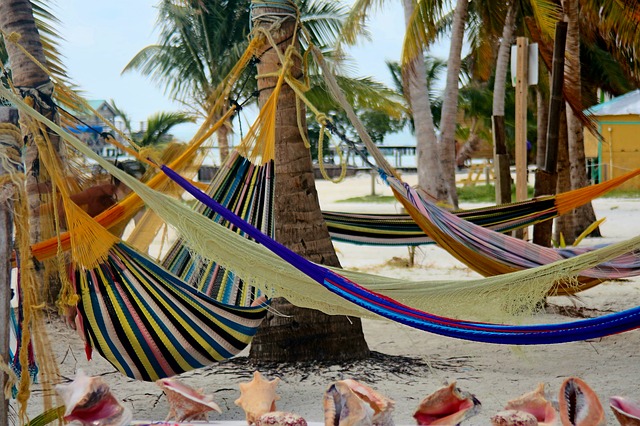 Visiting Caye Caulker and spending a fun-filled day are among the best things to do in Belize. Situated only about 20 miles north of Belize City, this 4-mile-long island is a heaven for snorkelers and scuba divers. While locals mostly don't reside on the island, the eateries, stores, and resorts stay flooded by visitors. These are situated near the Split (the region where Caye Caulker got divided into two halves by Hurricane Hattie). Just like Ambergris Caye, this vast island is perfect for those who want to engage themselves in various water activities. These include snorkeling, kayaking, scuba diving, and so on. You could also opt for fishing services to nearby sites residing along the barrier reef encircling Caye Caulker. Apart from that, you could also visit some wonderful attractions like the Swallow Caye, a site where manatees are preserved.
Conclusion
As you can see, there are so many things to do in Belize. One thing's for sure: while you're in this country, you'd never run out of fun stuff to do. And, if you love water activities, this country could be your dreamland. So, don't wait and visit it today. Happy journey!      
Frequently  Asked Questions:
What should tourists avoid in Belize?
While Belize is a popular tourist spot, it's also a well-known fact that the crime rate is high in this country. Violent crimes like sexual assaults, murder, armed robberies, etc., happen even during the daytime and in tourist spots. So, keeping this in mind, tourists should be extremely cautious while traveling to the southern part of Belize City.
What is Belize most famous for?
This Caribbean country is heaven in Central America for those who seek adventure. It offers its visitors a great opportunity to enjoy a wonderful beach and jungle vacation with ease. Famous for its amazing scuba diving spots, this nation is home to the second-largest barrier reef. This includes the famous Great Blue Hole.
Is Belize a cheap country to visit?
No, it's not. Not at all. For a country in Central America, the price level in Belize is almost equal to that of the USA. You can realize this on the islands here. Here, the food items and drinks are pretty costly.