Thinking of visiting the Caribbean Islands and wondering where to go? Here is the list of top 10 destinations of Caribbean Islands to choose from
From pristine beaches to fiery cocktails, Caribbean Islands is the epitome of good vibes, that no one can ever deny. There are many islands here in the Caribbean Islands, which will make your jaw drop. The riot of colors will brighten your mood. The beautiful sunset is a sight that you will never forget.
The Caribbean Islands can be very enticing. There are many small and large island that comprises the island country. Seems like it has come straight out of heaven. The sunset or the sunrise will give you the perfect picture of your Instagram feed.
You will not be able to complete all the islands and the best spots of the island country. But it is hard to choose the best one from the so many exquisite islands. But we have done a bit of researched and noted down the top 10 destinations of the Caribbean Islands.
British Virgin Islands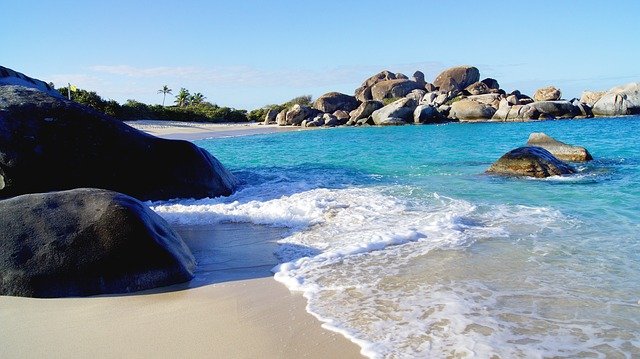 Posh will be an understatement for this beautiful island. The picturesque seashores, the beautiful coastline, and luxurious resorts make British Virginia Islands so amazing. If you are looking for a trip with a luxurious stay and relaxed days, the island will let you do so quite seamlessly. Board a yacht to visit the US Virgin Islands. The beauty is beyond description. The island was devasted by the 2017 hurricane. Some of the luxurious hotels are still recovering the loss. Do not miss the breathtaking view of Cane Garden Bay. This can very well be one of your best Caribbean destinations.
St Lucia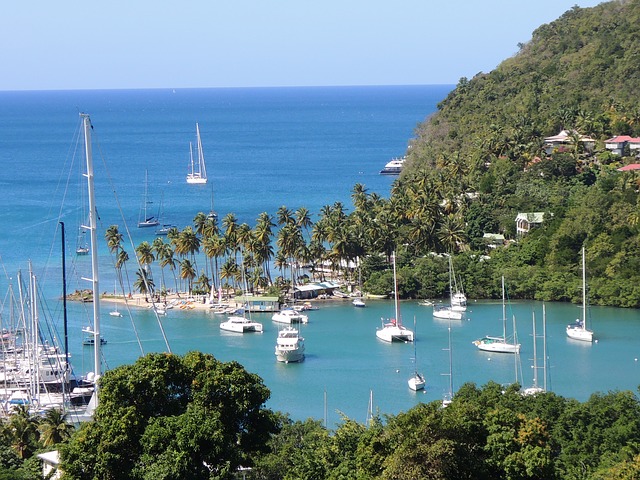 Beaches white as chalk dust, surrounded by high volcanic peaks, that is St Lucia for you. If you have an adventurous bone poking you all the time, St Lucia will surely meet your need. Hike up to the Piton mountain or quietly experience a sunset by the beach, the choice is yours. However, you will be amazed by whatever you choose. Sulphur Spring is a must-visit spot. You get to experience the world's one and only drive-in volcano. If you are with your partner, this place will remain in your heart forever. Incredible sights and luxurious hotels make the whole visit worth every penny.
Turks and Caicos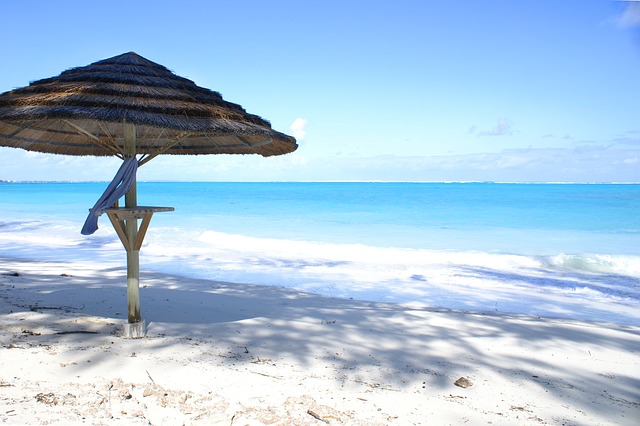 Heard of Grace Bay before planning your Caribbean Islands trip, haven't you? Well, all of us have. Grace Bay is one of the best beaches in the Caribbean Islands. Yes, it is in Turks and Caicos. If you wish to try snorkeling and scuba diving, you can do that over here. During the winter season, accommodation here is unreasonably high. If you can splurge a few bucks, Turks and Caicos is one of the islands you must not miss.
Barbados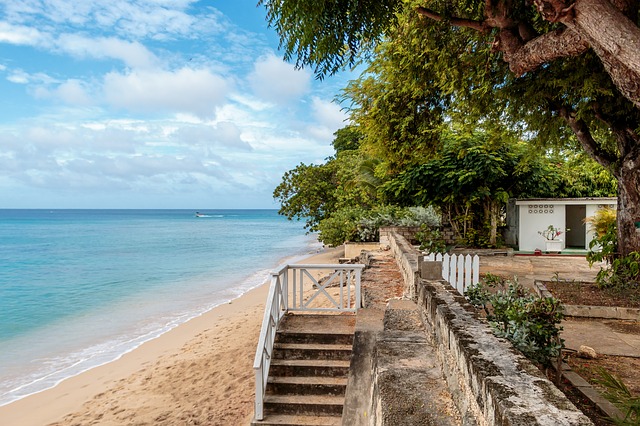 Make your vacation worth with Barbados. This small island has a lot to offer. The unique feature of this island is the sandy beaches with clear blue water. The sunset here is to die for. Barbados has a pretty decent party scene. You cannot leave the island without exploring the limestone caverns. Also, an exotic tropical garden is another unmissable thing on this island. Barbados is one of the most popular Caribbean Islands.
Curacao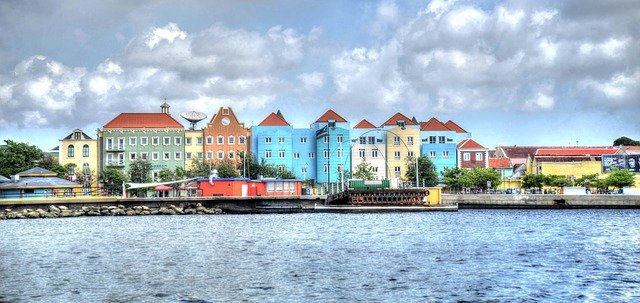 Visit Curacao for the colorful coral reefs. Curacao is not within the hurricane belt. So, it offers pleasant weather all year round. Dive into the coastal culture with pastel-colorful houses, sand floored synagogue. It has a significant influence of Dutch culture. Not just that, if you are adventurous enough, this island will entice you with water sports. Scuba diving and snorkeling are two of the most common water sports on the island. Curacao is not just beautiful; it is also quite budget-friendly. It has accommodation which doesn't force you to spend a lot.
St Barts
St Barts was once a colony of the French. Though the French have left long back, the influence of their culture has not. From annual festivals to cuisine, French Caribbean Culture is a unique thing to experience. The island is filled with high-end luxurious stays. If you wish, you can get into a big yacht that harbor there. St Barts is posh and beautiful. It is one of the best Caribbean islands to have a romantic getaway.
Anguilla
Turquoise and white are always a great color combination. Here, in Anguilla, nature gives you that. Powdery white sand by the turquoise blue sea is a sight to cherish forever. Moreover, can you think about how your Instagram feed is going to look like? It is one of the best Caribbean islands and is just 16 miles long. It has quite a variety of accommodation. The island enjoys warm weather throughout the year. Shoal Bay East is the most crowded beach. In case you want to avoid the crowd, visit Meads Bay and Rendezvous Bay.
Antigua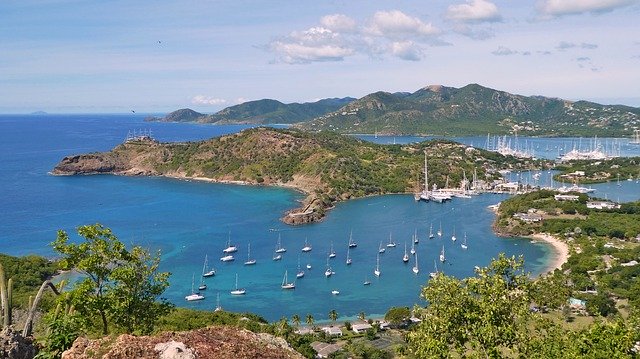 There are 365 beaches in Antigua. We are not kidding. The island is a chest of amazing beaches. NO points for guessing, many water sports have developed in this region. Galley Bay beach is famous for all king of water sports. Surfers find this beach to be perfect for a vacation. If you want to spend romantic holidays, try Half Moon beach. This beach is perfect for creating romantic memories. The island has some remains of its colonial past. If you wish to see those historical attractions like Betty's Hope and Nelson's Dockyard.
Grenada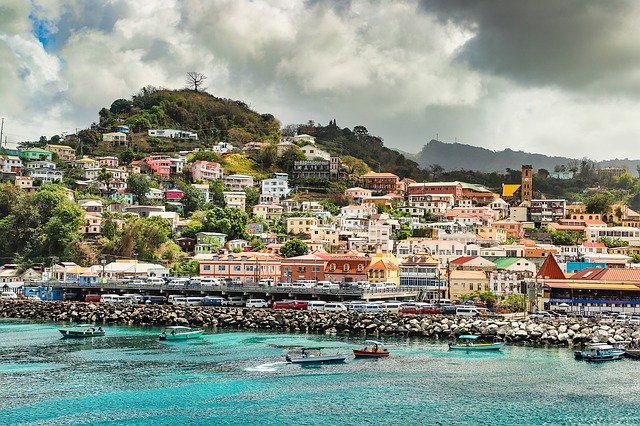 Most of the Caribbean Islands have clear blue sea, white sand. Most of them are surrounded by lush green mountains. Grenada is no different. It has a 2-mile long Grand Anse Beach. But in case you are tired of beaches and sea lines, head to Belmont Estate. You can also try exploring the Grand Etang National Park and Forest Reserve's hiking trails. Grenada has about 45 beaches to choose from and a few hiking trails within the national forest. This Caribbean island has a lot to offer.
Aruba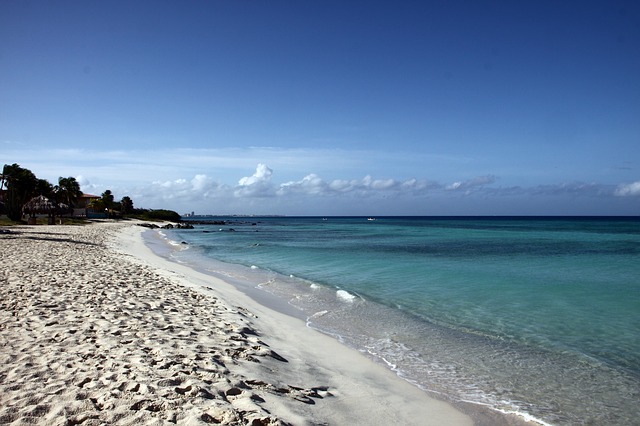 Aruba is for everyone. No one has ever been disappointed with this Caribbean Island. Hit the casino if you want, there are quite a lot to choose from. If you want to explore nature and hike a bit, there are several options for you over there. Arikok National Park is one popular site for hiking. Another famous hiking spot is Ayo and Casibari rock formations. Aruba is also out of the hurricane zone. This means you can visit this island all around the year. Visit during summer, you might get the cheapest deals on accommodation.
Here are the top 10 destinations of the Caribbean Islands. Americans are in love with this little island country. The pristine beaches, the colonial architecture, and the varied wildlife is the unique feature of this country. Now that you know about Caribbeans, do not waste time. Plan the itinerary and hit the road before the islands become crowded again.