The winter is over. And, India is one of those countries that have an abundance of places you can visit as the summer sets in. April is an ideal and interesting time to spend some quality time in the Indian subcontinent. In this article, we will talk about some of the best places to visit in April in India. So, read on.
Best Places to Visit in April in India This Year
Andaman Islands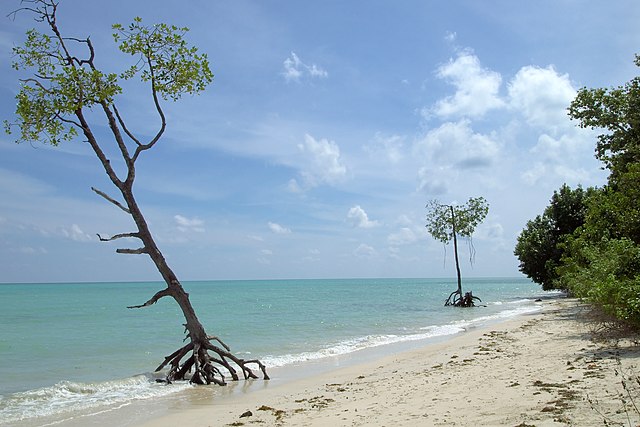 For those who love water activities, the Andaman Islands are nothing less than paradise. The gin-clear waters, blue skies, and beautiful beaches are what make these islands this popular. During the month of April, the average temperature remains around 27°C-32°C. While you're in the Andaman Islands, you'd never run out of places to go to. These include Radhanagar Beach, Havelock Island, Corbyn's Cove Beach, and so on. You can engage yourself in various adventurous activities like trekking, scuba diving, undersea walking, etc., on these islands. Also, don't forget to watch the light and sound show at the historic Cellular Jail. Plus, there are numerous options to eat and stay in. FYI, there are so many wonderful eateries and resorts in the area. And, the best part? Andaman is an affordable place. So, keep your budget around 5,000 INR.
Manali
When it comes to the best places to visit in April in India, it's hard to beat Manali. Residing between the Pir Panjal and Dhauladhar ranges, Manali is among the coldest places in the country in April. If you want to witness the majestic Himalayas in all their glory, Manali should be your go-to place. During this month, Manali sees an average temperature of 10°C-25°C. So, it's pretty nice weather. Try visiting places like Jogini Falls, Solang Valley, Hidimba Devi Temple, Pandoh Dam, Rohtang Pass, etc. Plus, you'd get plenty of opportunities to enjoy sightseeing, paragliding, riding yaks, and so on. If you're a shopping fanatic, Mall Road would definitely quench your thirst. Also, don't miss the yummy delicacies of the local eateries. On average, it would cost you around 8,000 INR for a little trip to Manali. Sounds good, right?
Khajjiar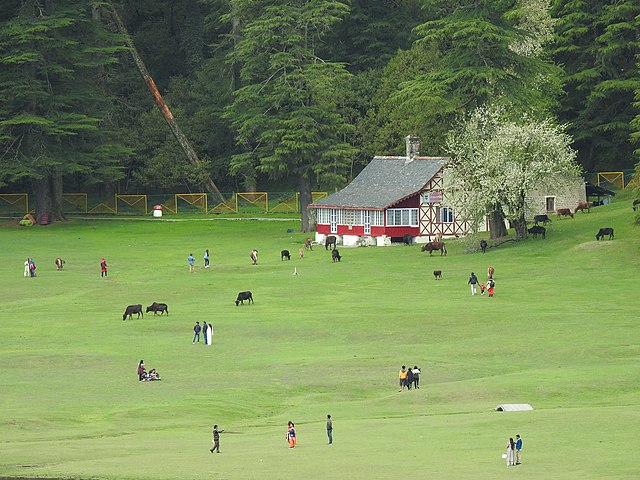 Khajjiar is famous for its wonderful natural beauty. In case you were unaware, it is regarded as the Switzerland of India. So, if you're seeking a great April trip, you should consider visiting Khajjiar. As a result of its being encircled by snowy mountains and its natural splendor, paragliders adore it a lot. In April as well as throughout the summer, the temperature stays around 17°C-30°C here. While you are in Khajjiar, don't miss places like Khajj Nag Temple, Khajjiar Lake, Golden Devi Temple, and so on. Apart from paragliding, you'd get more than enough opportunities to take part in adventurous activities such as zorbing, trekking, etc. Also, if you love history, go to the Bhuri Singh Museum. There are numerous cheap hotels and restaurants in the area. Thus, an average budget of 4,000 INR is enough.
Gangtok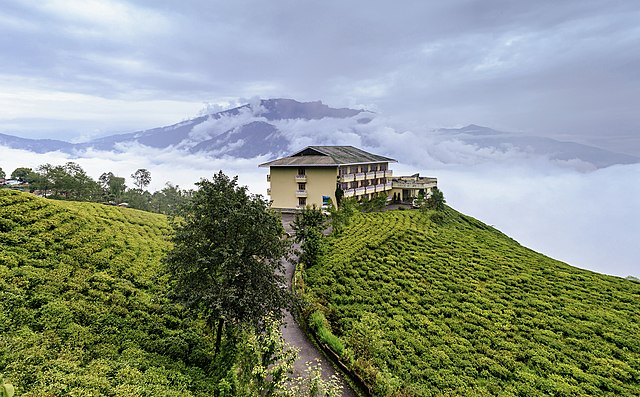 Gangtok is the capital of Sikkim and one of the most popular tourist spots in the Indian subcontinent. Situated 5500 feet high, Gangtok is a stunning cosmopolitan town that can be an ideal summer holiday destination. The town offers amazing natural beauty and a mix of varied cultures. During April, the weather stays pleasant with a temperature between 13°C and 22°C. Places of interest include Nathu La Pass, Ranka Monastery, Do Drul Chorten Stupa, Tsomgo Lake, and so on. You can drive through Nathu La, explore the monastery, or do whatever your heart desires. Also, there are numerous options to eat and stay in Gangtok. So, you can spend some quality time with a budget of around 6,000 INR.
Coorg
If you're planning to visit South India, you should not miss Coorg. Coorg aka Kodagu dazzles its visitors with picturesque views of the valleys and thick forests. April in Coorg is quite favorable with an average temperature of 15°C-20°C. There are so many amazing places to go to in this area, including Golden Temple, Iruppu Falls, Namdroling Monastery, etc. Also, there are Nagarhole National Park and Nisargadhama Forest for those who love nature. Here, you'd be able to engage in microlight flying, rafting, trekking, and more. Restaurants and hotels are quite affordable here. So, keep your budget around 4,000, and you would enjoy a decent trip.
Kodaikanal
For your info, Kodaikanal is famous for its stunning natural beauty. It is regarded as one of the best honeymoon destinations in all of India. Thus, if you're seeking to spend some romantic time with your partner, visit Kodaikanal. Trust us when we tell you that the views of the Palani Hills will knock you off your feet. Moreover, the weather stays pretty pleasant during the month of April with an average temperature of 20°C-30°C. So, it is among the most ideal times to visit Kodaikanal. There are wonderful places like Bear Shola Falls, Kodai Lake, etc., for you to go to. The local lodges and eateries provide amazing service at affordable costs. So, keeping a budget of around 5,000 INR should be good enough for a remarkable and fruitful Kodaikanal trip.
Kashmir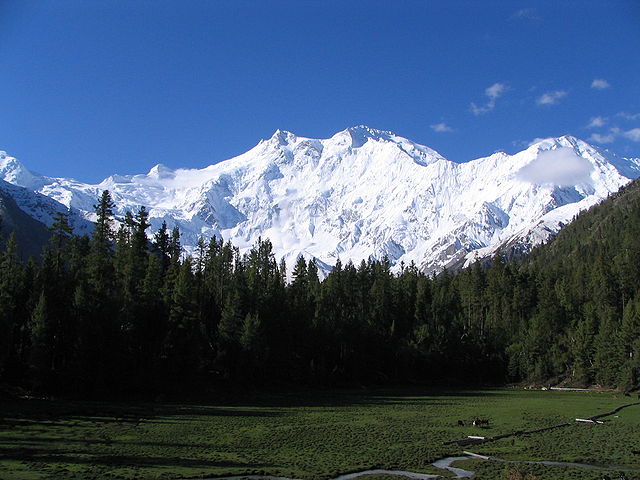 When it comes to summertime tourist spots, Kashmir needs no introduction. Long regarded as the heaven on earth, Kashmir is a must-visit place in April. The natural beauty and scenic landscapes you will find here are truly second to none. Usually, the temperature in Kashmir during this month stays between 14°C and 21°C. Therefore, it maintains very pleasant weather. However, sometimes it might rain during this time, so it's better to carry an umbrella with you. FYI, there's no shortage of places of interest in Kashmir. These include Srinagar, Jammu City, Gulmarg, Pahalgam, Doda, Sonmarg, and many more. You can opt for Shikara rides, trekking, skiing, mountain biking, etc., while you're in Kashmir. There are plenty of budget local restaurants and hotels in the area. So, it is possible to enjoy a memorable Kashmir trip at about 4,000 INR.
Conclusion
As you can see, India is a country where you won't ever run out of places to go to in summer. Above, we gave you a list of some of the best places to visit in April in this country. So, don't wait any longer. Visit them ASAP and spend a holiday of a lifetime.
Frequently Asked Questions:
What is the finest place to go for a vacation in April?
Well, the month of April is an ideal time for a vacation for many travelers. The weather in many places in the Indian subcontinent stays favorable during this month. These include places like the Andaman Islands, Khajjiar, Kashmir, and so on.
What places are best to spend holidays in April?
There are more than enough places in India where you can spend a remarkable holiday in the summertime. These include Coorg, Manali, Andaman Islands, and many more. Refer to our article for more info and plan your summer trip accordingly.
Manali is known for having comfortable temperatures during the summers. In April, the average temperature here stays around 10°C-25°C. So, it is perfect for sightseeing as well as traveling.