Islands around the world are among the most preferred destinations among travelers. Most people think about the famous, crowded islands when they think about going to one. However, there are plenty of unknown, beautiful isles that can compete toe-to-toe with any of the bigshots. Below, we will tell you about some of the best secret islands you can visit and spend a memorable holiday. So, read on.
Finest secret islands to visit this year
Isla Holbox, Mexico
First, we have Isla Holbox or Holbox Island. If you are a fan of wildlife, you must visit this island. For your info, this isle is residing within the Yum Balam Reserve. It is a known fact that does island is a paradise for bird watchers. It is because one can find over 150 species of birds in this area.
These include flamingos, roseate spoonbills, herons, pelicans, etc. If you come here during the summertime, you could get to see whale sharks here as well. You can reach this secluded islet by ferrying for nearly 3 hours from Cancún's bustling shores. Once you're here, it would almost feel like an entirely new world. Since most people still aren't aware of Isla Holbox, it usually stays deserted. So, you can spend some tranquil time and rejuvenate yourself.
Con Dao, Vietnam
Next, we have Con Dao in Vietnam. While Phu Quoc is surely among the most famous archipelagos in Vietnam, it is also incredibly crowded. Thus, if you're looking for some quiet time, you should come to Con Dao, located on the country's southeastern coast. A short one-hour flight can bring you to Con Son from Ho Chi Minh City.
Con Son is the biggest and the only inhabited isle among the 16-island chain. Here, one would get mesmerized by the rising granite cliffs and clear, blue waters. Con Son has plenty of cheap hotels and eateries for tourists on tight budgets. In addition, you can visit the Dam Tre Bay Lagoon and the 19th-century beacon atop a hill. Apart from exploring the island, you can also engage in various water activities like snorkeling, diving, etc. And if you're among the fortunate ones, you might even see the endangered hawksbill turtles during May-September.
San Blás Archipelago, Panama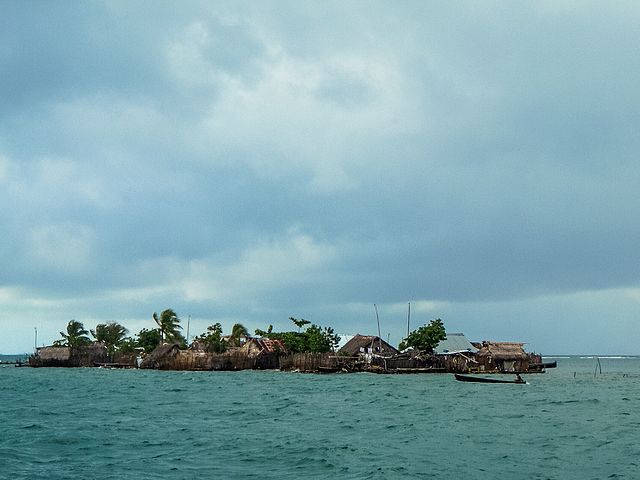 If soft white sand, gin-clear waters, and bright sunlight are your principal preferences, San Blás is the place to be. The deserted isle stretches along the southernmost Caribbean coast of Panama and is a part of Comarca de Guna Yala. This 140-mile archipelago comprises a total of around 400 islands and offers a stunning view that is totally Instagram-worthy. The stunning pearl-white sea beaches and the peaceful vibe they emit make San Blás Archipelago a perfect tourist destination. So, not visiting this place would be a huge mistake.
Ulleungdo, South Korea
Situated in the middle of South Korea and Japan, this volcanic island is one of the best unknown islands today. The island got its nickname "Mystery Island" due to the "mystical energy" it emits. Most people believe the island came into being 2.5+ million years ago.
As far as we know, Ulleungdo is free from snakes, thieves, and, most importantly, pollution. Plus, you can find the 984 meter-high Seonginbong Peak, which is perfect for some hiking action. The soaring volcanic peaks, juniper trees, stunning rock formations, etc., have all contributed to the charm of Ulleungdo. Combine those with the tranquil and pristine atmosphere of the area, and you get an ideal secluded getaway.
Robinson Crusoe Island, Chile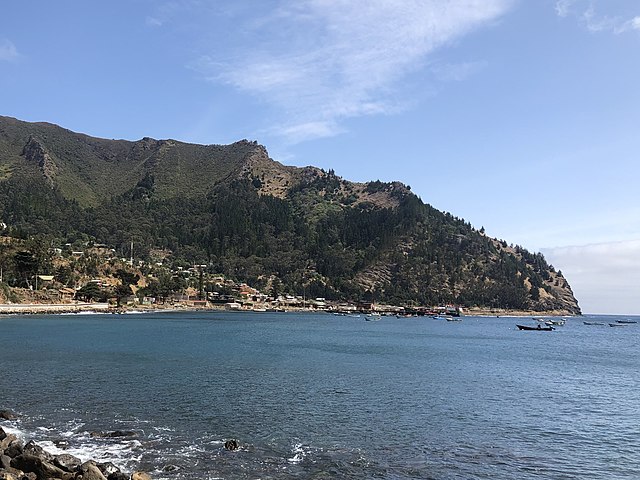 Robinson Crusoe? Brings back so many memories, right? And, why won't it? Located west of Santiago, this rough islet is famous for being featured in Daniel Defoe's novel 'Robinson Crusoe.' While you're here, you can still feel the adventurous vibe of Alexander Selkirk's wild tale we all know and adore. Some travelers believe that there's even some treasure buried here. Tourists can explore the island or opt for some scuba diving and witness time-worn shipwrecks underwater. Despite its fame, the island remains mostly isolated. Therefore, travelers looking for some peace of mind are in for a treat.
Mnemba Island, Zanzibar
Residing in an aqua lagoon in Zanzibar, Mnemba is truly a heaven for travelers around the world. This small islet has everything you'd ever want from an Indian Ocean hideaway. The islet gives you facilities of open-air bungalows, a dive center, and so on. The clear waters are perfect for fun water activities such as kayaking, swimming, snorkeling, etc. Also, you can cruise on a dhow – a conventional Arabic boat – after sunset. Plus, take a tour of Tangawizi to learn about the mind-blowing, aromatic local spices. Trust us when we tell you that Mnemba Island will surely be etched in your heart forever.
Boa Vista, Cape Verde
Now, it's a well-known fact that every single Cape Verde beach comes with a stunning coastline. But Boa Vista – located off the coast of West Africa – has to be the best. Those who love to kiteboard and windsurf love these huge white and golden sand beaches at Boa Vista. One major reason for this is sweeping easterlies from Africa. In addition, the gigantic windblown desert hummocks are a paradise for jeep and quad-bike outfitters. So, there's no shortage of scope for some adventure. Also, you can collect local pottery in the Rabil town here and return home with a keepsake.
Ssese Islands, Uganda
Along the northwestern shore of Lake Victoria, you'd find one of the world's best secret islands – the Ssese Islands. This lush archipelago comprising 84 isles is home to some magnificent white-sand beaches. While it's true that there's not much to do here, especially adventurous activities, you can certainly read your favorite book and relax. FYI, there are many canoes travelers can hire. But the looming risk of bilharzia makes swimming not feasible. Also, some distant islands see the occasional appearance of crocodiles and hippos. The majority of guesthouses here make bonfires at night. So you can relax, sipping a few drinks after experiencing first-hand the famed sunset of Ssese.
Penghu Islands, Taiwan
Another great choice for a secluded vacation would be the Penghu Islands. Located in the Taiwan Strait, Penghu is an archipelago containing 90 isles. These islands are known for their stunning scenery and a hint of nostalgia for locals. Penghu, aka Pescadores, is governed by Taipei and boasts the traditional Taiwanese culture to the fullest. Being far away from Taiwan's capital Makung, it remains comparatively less crowded throughout the year.
In Penghu, you'd find oxcarts, fields with stone walls, basalt cliffs, etc. You would also find numerous ancient temples dedicated to Mazu – the sea goddess. Plus, the archipelago is known for its windsurfing facilities. So, you could enjoy some windsurfing while the bright sun rays touch your skin.
Yaeyama Islands, Japan
Talking about the top hidden islands and not mentioning Yaeyama Islands would be a crime. Located at the extreme southern end of the Japanese archipelago, these islands are about 400 km away from Okinawa Main Island. Yaeyama is known mainly for its scenic beauty, stunning beaches, amazing diving options, etc. FYI, the whole region is filled to the brim with greenery. Such lush vegetation is undoubtedly a natural gift and needs to be preserved. So, it has earned the area the designation as the Iriomote-Ishigaki National Park.
Furthermore, Yaeyama is famed for its rich musical tradition of dance and songs, apart from its natural splendor. Also, there are several period piece village settings here, like Taketomi Island, that will take you back in time. The primeval cultural beauty of the Yaeyama Islands would surely leave you dazzled, and you'd love every second of your trip.
Conclusion
Now that you know about these secret islands worldwide do not wait any longer. So pick up your luggage and set out on your journey. Visit any or all of these beautiful unknown isles, and you're bound to have a lifetime experience  Good luck!
FAQ
Are there any secret islands in the world to explore?
Yes, there are plenty of secret islands on the planet for people to explore. That is the reason why we wrote this piece in the first place, right? Ha-ha. From Isla Holbox to Yaeyama Islands – there are so many of them. Refer to our article for more info.
What is the remotest tropical island?
Situated between South Africa and Argentina, Trista da Cunha is the remotest tropical island in the world. Interestingly, Trista da Cunha comprises six separate volcanic islands.
How do you go to secret islands?
Secret islands are secret not because the travelers are not allowed to enter them. Instead, they are secret because very few people know about them, and they mostly remain secluded. Thus, you can visit any of such islands via available means of transport like you'd do in the case of other famous islets.