Since the start of the pandemic in 2020, the resurgence in the popularity of camping has soared. As families have begun looking for more adventurous and affordable vacation options, more people are getting out into the country's great wilderness.
Exploring the forests and wild places across the country can help you create memories with your family that will last a lifetime. Fresh air, learning to be self-sustainable, and sitting out under the stars are things that can only be accomplished when you go camping.
Finding the right spot is the key to a comfortable and successful camping trip. You don't want to get flooded or eaten alive by mosquitoes and biting flies while on your camping trip. In this article, we will help you find the best campsite for your camping holiday.
Level Ground
It may be harder to find level ground depending on where you are, but you will thank yourself when you do. Level camping spots will help prevent things from rolling away and off into the darkness. If you can't find a perfectly level spot, always set up your bedding so that your head is higher than your feet. Finding level ground can also help you to avoid flooding if things get rainy.
Look Up
It is always a good idea to look up before you settle down. Don't pitch your tent under a tree that has dead branches. Your group could be injured or killed if large branches fall. During high winds or storms, your campsite could be dangerous if you are set up under hazardous trees. Avoid loose rocks as well. See if there are any trees in the area prone to falling branches.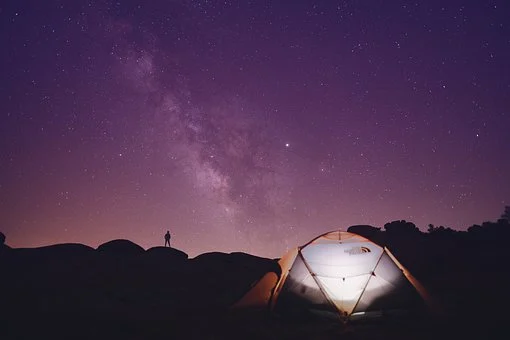 Photo Courtesy of Pixabay.com
Water Supply
It is essential to keep your group hydrated during a camping trip. Make sure you drink water frequently since you'll be sweating. You need to find a camping site near a natural body of freshwater if you don't have access to a water supply. Whenever possible, bring your own water, but use fresh water if necessary. Always travel with a water purifying filter in case you need to use water from a lake or river.
Sun Position
Choosing your camping grounds based on the sun's angle is up to you. A spot with dense trees is ideal if you'd like to take a bit of time to wake up in the morning or enjoy a late-day nap. There will be a blockage of sunlight and afternoon heat from the branches and leaves. It is essential to consider your east and west positioning if you wish to see a sunset or sunrise.
Be Considerate
You should avoid the quiet camping areas if your group enjoys having a few cold beers with the music cranked up. Remember your surroundings and your fellow campers. Don't crowd the area. Nice weather has made many camping sites popular and crowded. Tents should not be crowded. Don't ruin someone else's sunset. You don't have to block anyone's sunset so don't set up in their space.
Check the Weather
Be sure to check the weather before choosing a camping spot, as Mother Nature can be unpredictable. Storms can be dangerous if you are camping. Whenever possible, choose a site on high ground away from bodies of water in areas that may flood. Be prepared in case of violent weather by identifying an escape route or shelter. Bring an umbrella, a rain jacket, and rain boots.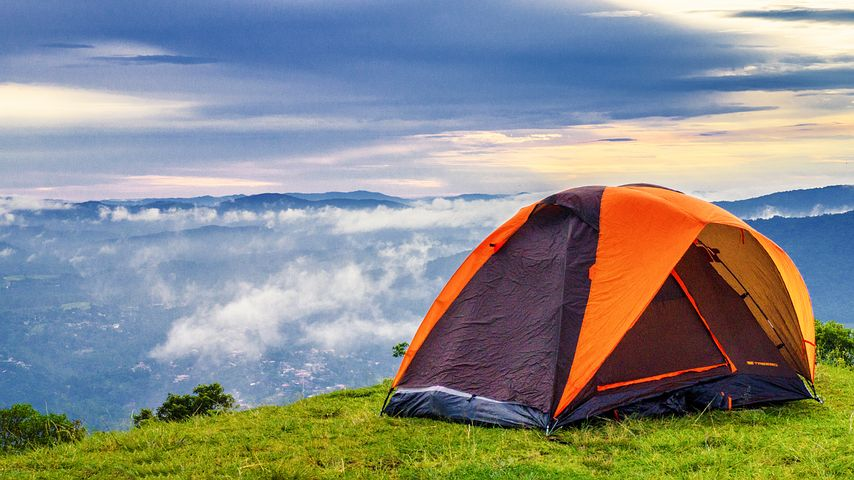 Photo Courtesy of Pixabay.com
Avoid Bathrooms
Setting up near a bathroom may seem like a good idea, but you'll regret it later. A campsite with a lot of people generates a lot of unwanted smells. You want to be close enough to be able to reach the bathroom conveniently, but not so close as to smell it. You should also avoid dumping stations and large trash cans that can get ripe in the heat. The bathroom area is also very busy and will mean that you have dozens of people tramping through your campsite day and night.
Critters and Pests
All camping places have their own unique critters, whether they're mosquitoes, raccoons, or wild bears. You'll be better prepared to research what types of wildlife are in the area before you go. Keep away from game trails and nesting areas, as maternal animals are very protective of their young. Don't leave open containers of food or drinks out; always carry bug and bear spray. Before going to bed, secure all trash bags.
Match Your Style
Don't go to a busy park if you want peace and quiet. If you like to swim, find a campground with a pool or lake. If you're ready to explore, choose a campsite near hiking trails. When you're looking for a place to lounge, look for lush grass and trees. Don't be afraid to take several trips to see what you like.
Finding the perfect spot to camp can make your experience much more enjoyable. Follow these tips to help you find a campsite to which you will keep coming back for years.