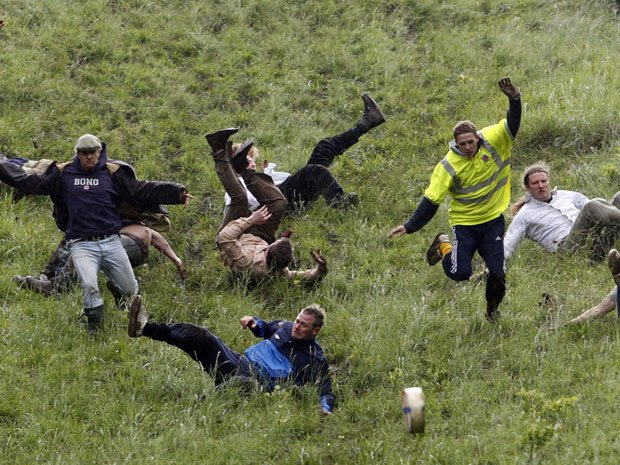 The World's Strangest Competitions

You don't need to be an Olympic athlete to feel the sweet triumph of victory. The human drive for competition means that there is an endless array of bizarre international quests, challenges, and races to compete in – depending on how adventurous you are!
Fancy holding the Guinness World Record for Bog Snorkelling or always wanted to roll cheese naked? If so, make sure you have your insurance covered and grab the cheapest flight to one of these locations…

Rickshaw Challenge, India
Riding in a rickshaw through India's dizzying streets can be a frenetic enough experience to get the adrenaline flowing. Those who want to take it a step further can drive their own rickshaw in an amazing race across the country that will test your navigation skills to the limit. Fly into Mumbai, where you can compete in the 14-day Mumbai Xpress challenge that winds through 4 Indian states.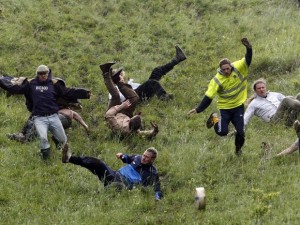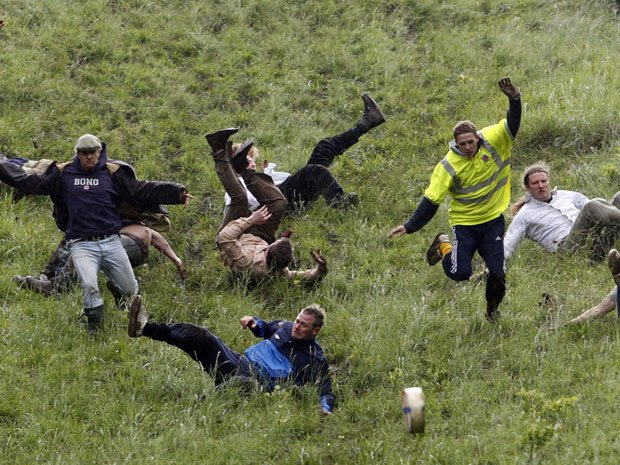 Cheese Rolling Competition, England
Cheese is serious business in England. Thousands of dairy enthusiasts and masochists alike travel from all over the world to congregate every year at the world-famous Cheese Rolling competition in pastoral Cooper's Hill to roll down a steep hill after a wheel of Double Gloucester.  Some choose to roll naked, some end up with concussions and broken bones, and all have the satisfaction of proving their love for cheese.

Tunarama Festival, Australia
Tuna fishing is the most important industry in Port Lincoln, Australia. To celebrate, each year in January the locals hold a Tunarama Festival, which involves such festivities as slippery poles to climb and tuna-themed parades. The highlight of the festival is the Tuna Toss, a competition to see how far the participants can throw a massive tuna weighing up to 22 pounds. In recent years, the tuna has been replaced with a polyurethane replica in light of the world's depleting tuna stocks.

World Gurning Championship, England
The term "gurning" is used to describe the art of making really odd faces. The World Gurning Championship is a tradition that dates back to 1267, held each year at the Egremont Crab Fair. To win, you must frame your face with a horse collar and then go for the glory by making the ugliest, most distorted grimace possible.  A high percentage of winners of this competition have no teeth.

Calcio Storico, Italy
Are you a history buff with a taste for violence? You will fit right in at the Calcio Storico competition in Florence, Italy. Dating back to the 15th century, this is a traditional ballgame described as a cross between rugby, football, and boxing, all performed in period costume, naturally. Coloured smoke bombs and the occasional bout of fisticuffs set the scene as two teams of 27 players battle it out in the Piazza, with the winning team receiving a heap of steaks.

International Extreme Bog Snorkelling Championship, Wales
There's nothing that can test a swimmer's mettle like snorkelling through a muddy bog in the smallest town in Britain. Traditional swimming strokes are not allowed, so you must propel yourself through the muck using your flippers alone.  The winner makes it into the Guinness Book of World Records, which is perhaps the Holy Grail of bizarre competition participants.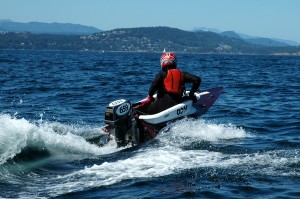 Great American Bathtub Race, USA
About as close to Russia as you can get while still standing on American soil, Nome, Alaska is the very definition of remote. Every Labour Day, residents and visitors take part in a bathtub race. Each bathtub is filled with hot, soapy water. One member of the team rides in the bath, while four others push them along with the help of the crowd's cheers and a bit of booze to stay warm.