I arrived to my hostel in Lima at 3am and went straight to sleep. That morning I slept in and met up with a relative for coffee (aka beer). He took me along the main strip in the city and to a large shopping center overlooking the ocean where we drank delicious Chilien wine. He is my mom's, sisters, husbands brother and was super cool – unfortunately we did not find the time to meet up again.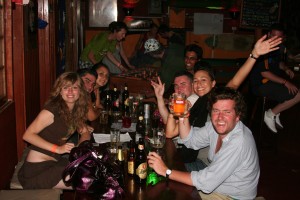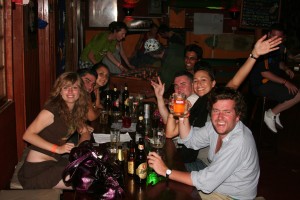 This was followed by some intense drinking games back at the hostel and lots of dancing at the disco. Yes, that's right, I danced… eat your heart out Enrique Iglesias. As soon as our group of tourists got up on the dance floor they turned off the music and closed down the bar. Hint much?
I took it upon myself to get out of bed the next day and walk around the coast with my new BFF from Holland, Els. She just happened to be the bartender at the hostel, thus, we obviously clicked pretty fast. All that walking tired us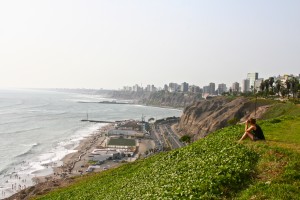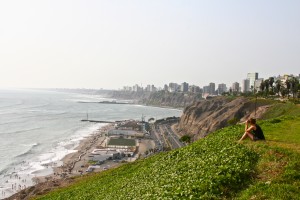 out, so we took a romantic nap in the grass on a cliff overlooking the ocean and ate some ice cream (sigh) life is hard. I also taught Els the penis game, which may or may not have been the best choice. (For those of you unfamiliar with this game, someone says penis, then the other person has to say it louder – it goes back and forth like this until someone gives up). Let's just say the locals walking by may not have known what we were saying, but didn't look impressed with us yelling. Like we don't stick out enough, we need to play the penis game all over Peru.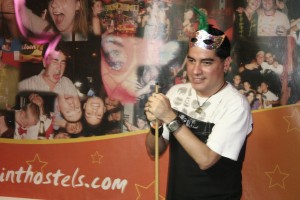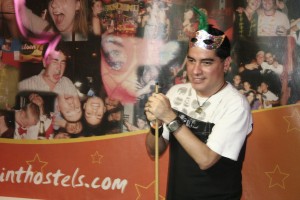 While in Lima, I found my dream job. At the hostel, Edwin is paid to come party and take everyone out to the bar. How amazing is that? I will make you proud Mom and Dad! I will be the best partier that has ever partied!