By: Lindsay Hogg
After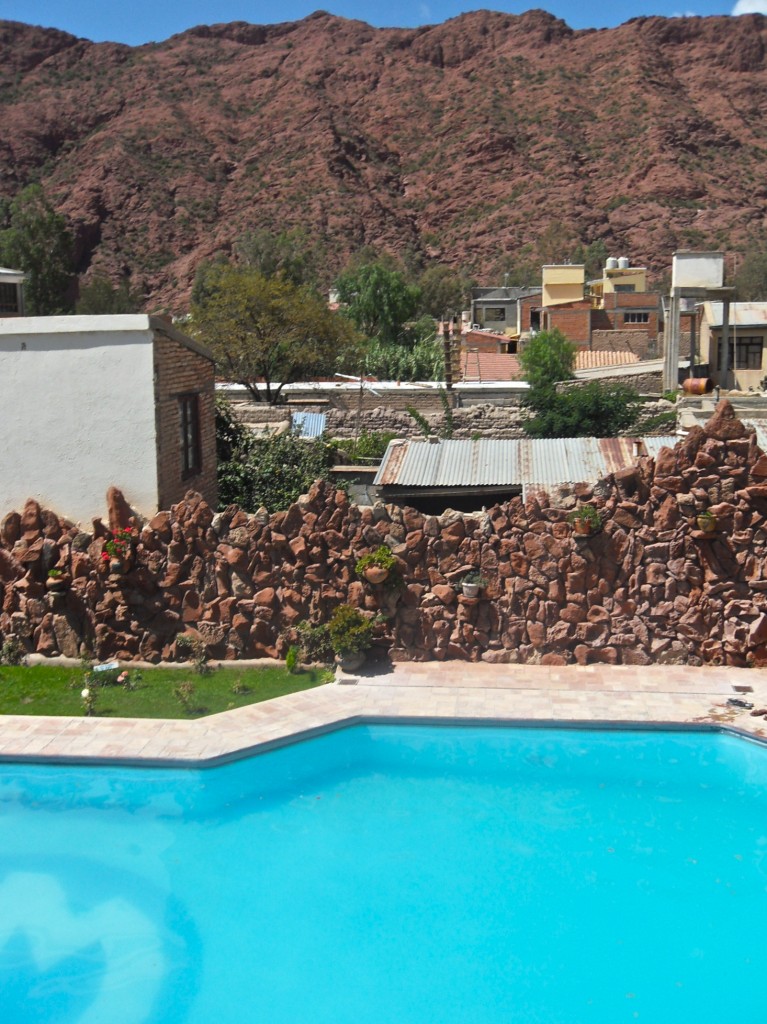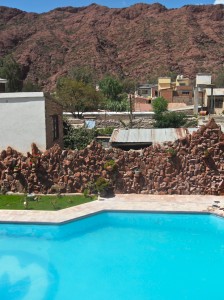 going through a 3 day withdrawal on the salt flats tour without Els, we decided to meet up in Tupiza. Living it up in style, 4 of us ladies had the balcony sectioned off rooms overlooking the pool, which was cold, but that didn't stop us after a few beers.
I am sure the rest of the guests loved us after we had some wine and sing-alongs on our balcony. I believe there was some Ace of Base and Alanis Morissette played. (I know, shame on us). Not to mention a M&M fight that got a little out of control resulting in a few ending up in the pool.
The next night we were told we could not drink inside because we were being too loud. Thus, we sat outside on the curb with our bottles of wine. I am sure Els will be impressed that I am sharing this part of the night, but we dared her to pee in the middle of the street AND she did it! Another high point in her life… kudos Els.
Due to the need for a break from sing-alongs and M&M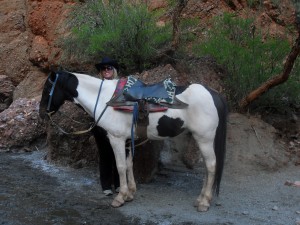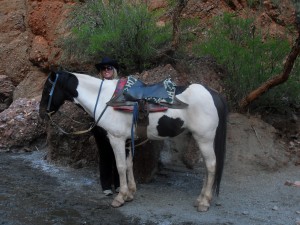 fights, Els convinced me to go on a triathlon around the mountains. First, we went on a jeep adventure to see a rock, famous for it's shape – resembling a male body part. Good start to the day if you ask me. Secondly, we went horseback riding. This was my first time on a horse and I learned a few things.
1. Horses are assholes
2. I don't like horses
Lastly, we hopped on some mountain bikes. I have a new respect for all my hommies who took on Death Road in La Paz. I was terrified going down the winding mountain in Tupiza, which was probably 1/4 as dangerous as the one in La Paz. Trucks and cars coming up the road, rocks everywhere, my tires skidding. Els was off for the race and I lost sight of her quite quickly as I broke constantly and took every corner extremely slowly. Although she may have thought she was going to win, that sucker got a flat tire at the bottom and had to get it changed before we could ride back into town.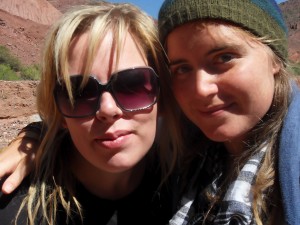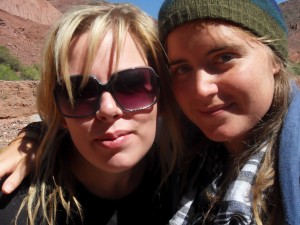 Thankfully the guide was following us in a jeep, I don't know how I would feel about Els sitting on my handlebars for the next few kilometers. I could have continued riding after finding Els stranded on the side of the path and been the first to reach our hotel, but I stayed with her because I'm a good friend like that. A good friend who did not know which path actually led into town…
Just kidding Els, I totally would have stayed with you if I knew which path led back into town… probably…