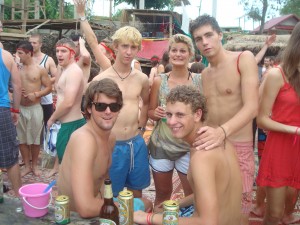 By: Lindsay Hogg
Pink Eye and Buy 2, Get 1 Free BUCKETS!
"You're going to die in Vang Vieng Hogga"
"What? why?"
"You'll see"
For the record, all my friends call me Hogga, in case u were too slow to catch onto that…
Why did my friend assume I was going to die in Vang Vieng?
A) I like to drink
B) I'm accident prone
C) Every year, drunk tourists get severely hurt, some even die in Vang Vieng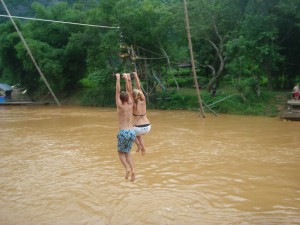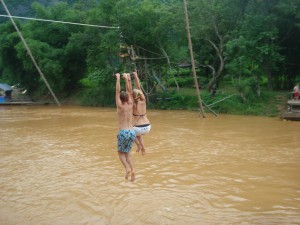 When I found out what actually goes on on Vang Vieng I was like a little kid who's parents just told her she's going to Disneyland.
Vang Vieng is like an amusement park for people who like to drink. You get a tube, or choose to float and make your way down the Nam Song River, stopping at all the bars along the way to get some sweet ass drinks (that come in bucket size).
They have all kinds of drinking games and contests, not to mention TON of free shots. Are you beginning to understand why this place is my Disneyland? Christ, if you told me there was free shots in a barn just a few minutes away I would be ecstatic.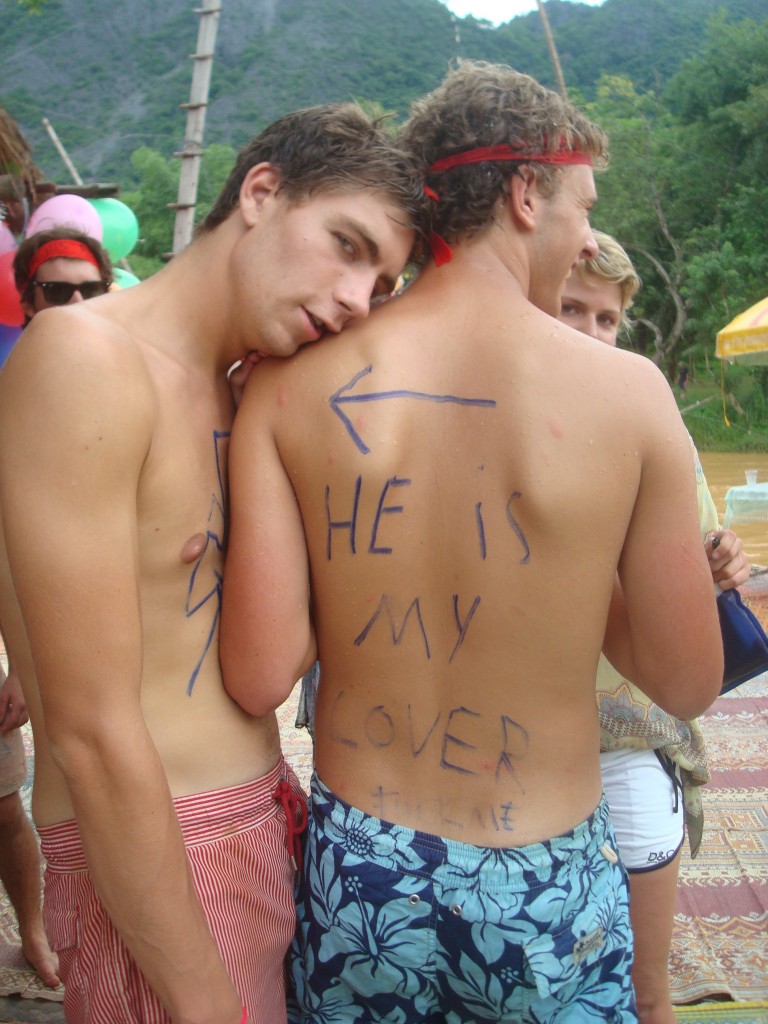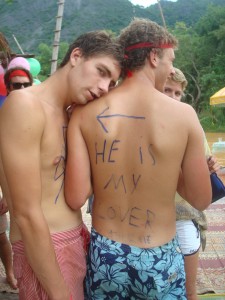 The first new person I met arriving into town was a super drunk guy, who I believed had pink eye. I passed him off as a dirt bag who was possibly touching feces then poking himself in the eyeball. But I judged too soon…
The next day I hit up the river with some of my buddies I met in Pakse. When we got to the first bar I realized why many tourists get hurt. A few forms of high swings+cheap delicious alcohol may have something to do with it, but I'm no scientist… just a hypothesis. Thus, I hopped over to the bar and started with 'buy 2 get 1 bucket free' and avoided the swings because I didn't want to prove my hypothesis. The voice in the back of my head saying "your going to die hogga"… may have helped also, it sounded like a ginger… Oh wait! It was a ginger, it was Lucy – also known as 'stupid Lucy' from previous 'Around the World' posts you may have read.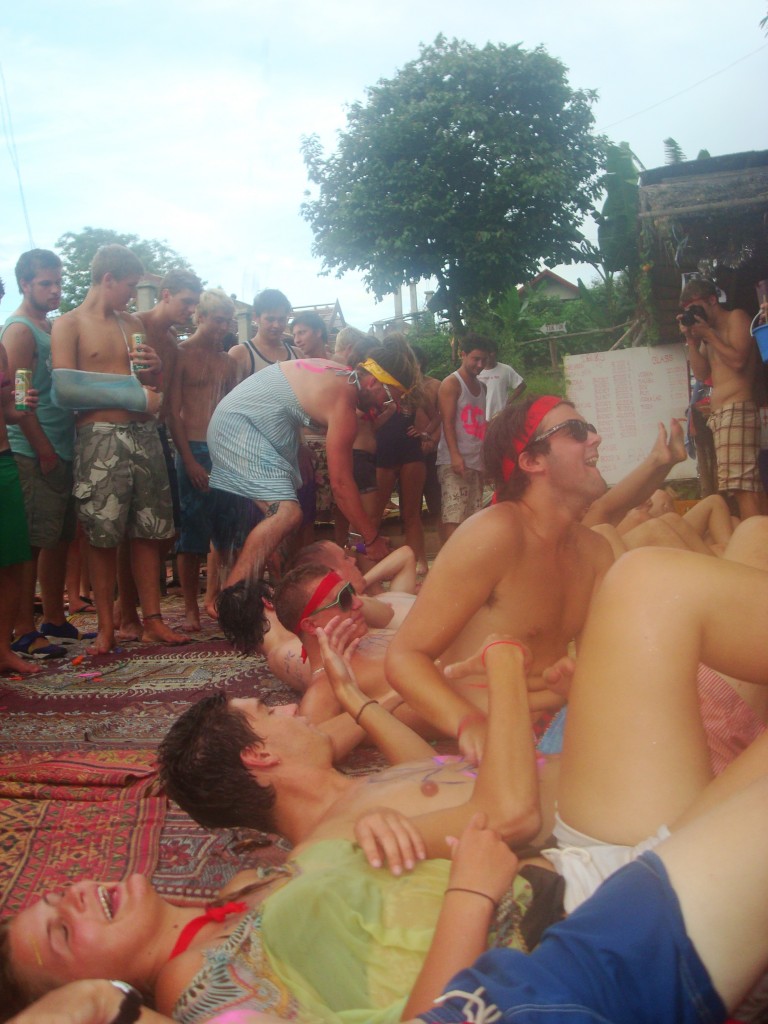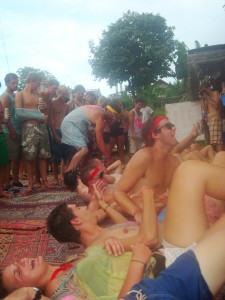 Just a side note: don't try to walk and drink your 3 buckets… it gets messy!
Although I made it out of Vang Vieng alive without any broken or sprained body parts, I did manage to obtain bronchitis and conjunctivitis in both eyes. Yes, that dudes pink eye wasn't from touching feces, it was from the river water (and with that being said, probably water, one shouldn't swim in). Everyone from our group of  8 eventually got their share. It spread among us like a wild fire, as if our eyeballs were making out and spreading an STD. Hell, I know my eyeballs were innocent, so it must have been from too many sweet high fives and lack of hand washing.