By: Zoe Sedlak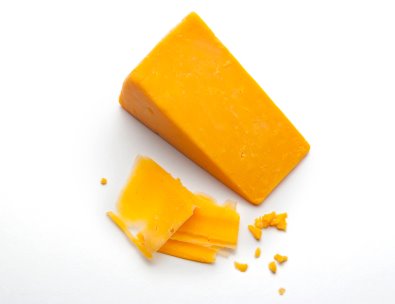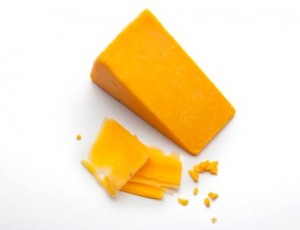 I once saw a Parisian man in a movie talk about cheese.  He said something along the lines of: "You must never put your cheese in the fridge.  You wouldn't put your pet dog in the fridge, so why would you put your cheese in the fridge?" And apart from my instinctive response to laugh at this man's emphatic diatribe about cheese, I realized that you actually have to respect what he's saying, because a man who speaks so strongly about cheese must come from a place that's passionate about food.
It's not like food doesn't play an important role in other countries as well but there's something about France, and Paris in particular, that seems to have a unique relationship to food that I haven't seen anywhere else.  They seem to approach their food they way they would approach a lover, or the way they would approach a blank canvas, brush and paint palette in hand.  Paris is the quintessential city of art and romance, and these elements are very much a part of the food that they serve in little bistros beneath ornate Paris apartments, or restaurants that sparkle at night.
Dining is all part of the experience here.  You can stay in one of the apartments in Paris all day just eating, but you'll miss out on the full Parisian food experience.  There are enough food blogs out there to prove that in Paris, there is an art to the food they prepare.  There's the presentation of the food, there's the atmosphere of the venue, there's the discourse you share with the people around you.  All of this goes into a dining experience in Paris.
You don't have to drop 40 euro on appetizers if you don't want to (although there are certainly places in Paris where this would be no problem).  There are restaurants where a main course can be less than a decent meal at Jack Astors in your local suburb.  Le Bambou, for instance, a Vietnamese-inspired restaurant that still conserves a distinctly Parisian vibe, has main courses that run from 10 to 15 euro.  If you're eating alone, you may find yourself rubbing elbows with a stranger in rather close eating quarters, but it's all part of the dining experience.  Start up a conversation.  Eat, and taste the romance and the art that went into every bite.
Myself personally, I'm no foodie.  I'm not one of those people who likes three hundred-course meals of tiny foods you can eat in one bite.  I've seen Ratatouille, and I can't close my eyes and let the food melt in my mouth as I watch the flavours dance across my senses like a lightning bolt symphony.  Gourmet for me sometimes involves peanut butter and jam sandwiches.  But, in Paris, this is part of the city.  There is the Eiffel Tower, there is the Arc de Triomphe, there is romance on the river, and there is food.  If the city's streets were veins, the culture of food would be the blood that flows through them, allowing the city's pulse to continue its steady rhythm.  So, although you may do it at home, for the love of God, don't refrigerate your cheese in Paris.