By: Hogga
When travelling, so many things can go wrong. From missing flights to having things stolen or getting sick. I try to stay as positive as possible and put myself in the mindset of: Who cares, I'm in this awesome place with these awesome people, just let it go.
But sometimes it starts to wear you down.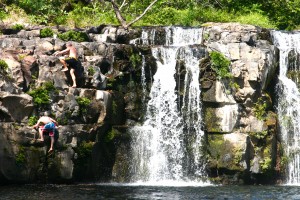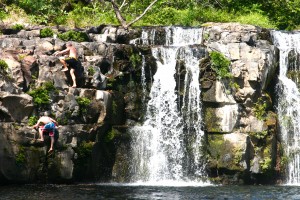 I've had an amazing time in Liberia, Costa Rica for my first week in Central America. I've made great friends with the hostel owners of Hospedaje Dodero and met some other rad tourists, but I've also had some problems, which came to a head yesterday.
My second night in Liberia I lost my glasses. I have forced myself to accept the fact that they're gone and be thankful I have my contacts. Anyone who know me is aware that I'm extremely blind. This can be fairly scary in a unfamiliar place, but I'll make it through and try to work something out to get new glasses here in Central America.
A few days later I tried to take out money and had some banking issues. They told me I had to come into a branch and I informed them I would be in Central America for almost 3 more months. They put me on hold for a little bit and told me everything would be fine, I would just have to call them before I take out any money.
Annoying, but it's better than no money, so it's fine.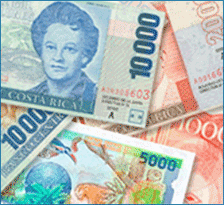 A few days later I wanted to take out money before heading to Nicaragua, just to be safe. I called the bank and said "Hey, I want some of my money". The told me I didn't have to call anymore and everything would be fine. So I walked to the bank machine… and of course, it didn't work.
I came back to the hostel and called the bank. They dicked me around – sending me to the wrong people and then back into the que for about 2 hours. Finally I spoke to a woman who told me she had fixed everything and to head back to the bank to take out money. I asked if it could have been the machine rather than my card, but she said no, the machine should work.
So I walked to the bank machine… and again, it didn't work.
I came back to the hostel and called the bank again, trying my BEST not to yell at anyone, as I know the person I'm speaking with is not really responsible for my problem and yelling at them would just be selfish on my part.
I finally spoke to another woman who told me it must be the bank machine. (THANKS TIPS)
So I went to another bank machine and finally got money out. (BIG sigh of relief)
In no way have these things ruined my trip, but some people believe that backpacking is all fun and games. There are hardships and sometimes it can be extremely stressful. When I arrived in Vietnam, they couldn't find my entry Visa and tried to send me back to Taiwan. It was scary as hell! But after arguing with them for an hour, they found it, and finally let me into the country.
The thought of not having access to any of my money, so far from home is scary and frustrating. But you just have to hold back the tears, keep your cool and try your best to make it through the day sometimes.