Guest Post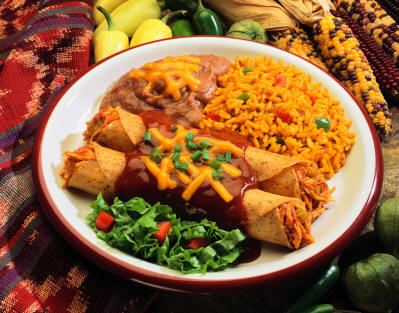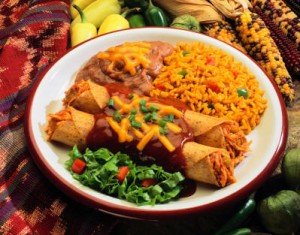 The best part about staying at one of the Mexico vacation rentals is the food. The tastiest kinds of Mexican foods are those that have not been altered or adapted to fit in with other forms of cooking.  Traditional Mexican fare includes some of the best dishes in the world and not just from Central America. Toasted tortillas, known as chilaquiles, are covered in salsa (red or green), shredded chicken and crema, which is similar to sour cream.
Torta Cubana is a type of sandwich, but only order one if you have a large appetite. This is packed with several meats, including chicken, pork and beef. Avocados, bean spread and mayonnaise are added once the meat has been packed into the bread.  Pozole is made by using dried maize patties, also called hominy, which is put on the stove and stewed for a long time.  A variety of meat is added to the pot and once it has stewed for several hours, it is taken off the stove and lettuce, oregano, lime, onion, radish and chillies are added to give that traditional Mexican taste.
One of the tastiest Mexican dishes combines chicken with a peanut sauce – pollo encacahuatado.
Snacks can be bought on most street corners in the big cities.  Gorditas are great because any topping can be used.  These corn cakes have great texture, as they are soft in the middle, yet crisp on the outside.  Stuffed peppers, whether bell or the more spicy poblanos can be stuffed with just about anything.  Try the hotter variety of pepper, jalapeno stuffed with cheese and melted under the grill.
Chimichangas can be eaten on the go and can be very nutritious, depending on what they are filed with.  The beef and onion ones are a favourite.  Add cheese, salsa and sour cream once they are ready and if you do like food spicy, chop habaneros or jalapenos and sprinkle into the melted cheese.  When it comes to desserts, Mexico has plenty to choose from.
Fried ice cream, which is encased in a flour tortilla wrap, along with spices such as cinnamon, is a popular choice and is served in restaurants all over the country.  Mexican Cochinos are very easy to make.  They are essentially cookies flavoured with molasses. All spice, ginger or cinnamon may be added to give the cookies a warm, spicy taste. These sweet treats are usually eaten cold but are delicious served directly from the oven with coffee or hot chocolate.
Mexicans do like to utilize a wide variety of spices in their cuisine but not everything needs to be hot.  Remove chilli seeds if your palette prefers a milder heat and maybe have some sour cream or guacamole on hand to cool things down a little.
The best part about eating Mexican food, apart from the variety on offer and the taste, is the sharing of food.  Sitting at an outdoor table that has been laid with several bowls and platters containing brightly coloured sauces, salads, meats and desserts is the ideal setting for the family to sit and chat about their day.