Guest Post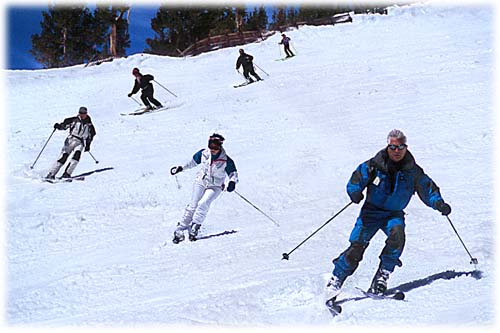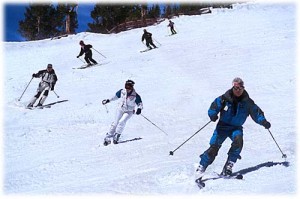 The first thing you will want to pack when going on a ski vacation to somewhere like St Anton chalets is your clothing.  Pack everything in the order that they go on: underwear first, then sweaters/trousers, not forgetting the fleeces and padded jackets.  Once that is done, the accessories need to go into the suitcase: Goggles, hats, gloves, sunglasses, sunblock and lip balm.  Do not over do it.
For a two-week holiday, two or three of each item will suffice.  Next, it is a good idea to pack the clothes that you will wear when not on the slopes. Forget slinky evening dresses. Warm trousers, long skirts and boots are a great idea. Thick tights and extra socks need to go into the case too.  The next step is to figure out whether the ski equipment you need will be rented or will you take your own?
If you are renting, double-check all the details prior to boarding the plane. Will you be hiring everything, including boots? If you intend to take your own equipment, make sure it all goes in. If travelling a long distance, it may be wise to hire it all. It can be quite reasonably priced and less of a hassle. If you do take it all with you, check what the airline policy is regarding ski equipment. Some airlines like to be notifies beforehand.
Stuff small items such as extra socks, sunscreen and underwear in the ski bag. It will save more room in your suitcase. Take several pairs of thin socks rather than very thick ones.  Thin socks can be layered on and are a great deal more comfortable indie thick, heavy boots. Ski jackets are great to use for storage as they normally come with a lot of pockets. Stuff gloves, goggles, helmet liners, tissues and pre paid lift tickets into the pockets. This saves room and makes the task of finding stuff that is needed on the slopes easier.
A pair of decent walking shoes/boots is a must for a skiing holiday – high heels are a definite no no. In addition, take painkillers as your muscles will be working over time – muscles that may not have been worked so hard in a long time. A swim suit is a good idea as many ski resorts offer relaxing spa baths or swimming pools to unwind in.
Take a good moisturizer too. The sun can get quite hot at high altitudes so protecting the skin, especially the face and lips is a necessity.  To prevent dehydration on the slopes, it is a great idea to pack a water bottle and keep it with you at all times. Fill it up at every opportunity and drink as much water as possible.
It is easy to be carried away with the excitement of it all but being prepared can save a lot of trouble and disappointment. Taking along a favourite snack such as nuts or dried fruit – or some other healthy option will keep energy levels up and you will not be distracted by hunger pangs when on the slopes. These can easily be stored in the pockets of your ski jacket.